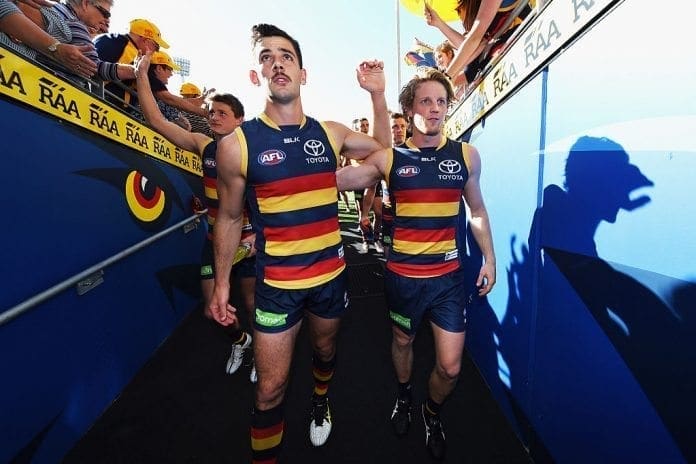 The decade has been a tumultuous time for the Crows - a salary cap breach, the tragic passing of a coach and a grand final apprentice all wrapped up in a just a 10-year period.
During this time the Crows managed to unearth some champions, as well as some who fly under the radar but inevitably make major contributions to the team come game-day.
Zero Hanger takes a look at the top 10 players of the decade at the Adelaide Crows.
10. Sam Jacobs
Jacobs has been Adelaide's first string ruckman since 2011 and hadn't come close to being dethroned until this season. Three Showdown medals as well as coming astonishingly close to an All-Australian in 2015 and 2017 has Jacobs in the top bracket.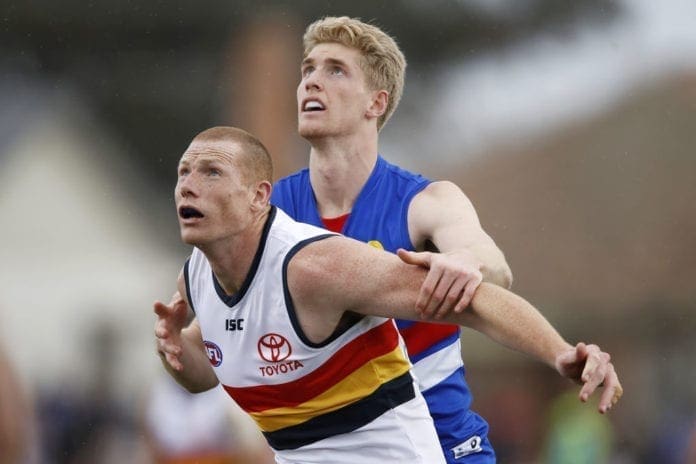 BALLARAT, AUSTRALIA - AUGUST 25: Sam Jacobs of the Crows and Tim English of the Bulldogs compete in a ruck contest during the 2019 AFL round 23 match between the Western Bulldogs and the Adelaide Crows at Mars Stadium on August 25, 2019 in Ballarat, Australia. (Photo by Dylan Burns/AFL Photos via Getty Images via Getty Images)