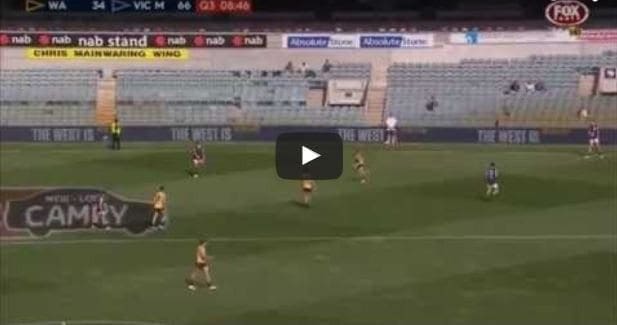 Name: Harley Balic
Position: Midfielder
DOB: 05/01/1997
Height: 186cm
Weight: 80kg
Current club: Sandringham Dragons
Draft range: 5-25
Pub summary: Classy midfielder/forward who chose football over basketball.
Strengths
Football smarts
Marking
Agility
Weaknesses
Overall
Harley Balic is an interesting proposition. As a junior it was thought he might be able to play college basketball had he stuck with it ahead of football and his basketball background is at times obvious in the way he plays.
Balic's agility and awareness in traffic is first rate which has allowed him to transition to an inside midfield role over the last few years who rests forward instead of the other way around. He possesses quick hands and an ability to read the ball in the air as well, which should serve him well.
As a forward Balic's clean marking is a highlight, even if his goal kicking does let him down at times. A hard player to match up on, Balic is the sort of player who when resting forward will have two or three shots on goal. But whether he kicks three or none is anyone's guess.
Despite lacking elite top speed there is no questioning Balic's athleticism with his fitness and agility first rate.
By Harley's own admission he needs to improve his footskills which aren't bad, they're just not at the level people expect of a potential top 10 draft pick. For this reason Balic, who is being touted by many as a top 10 pick, could slide down the draft order. We see him getting drafted around pick 10-15 but his range is much wider than that.
Video: