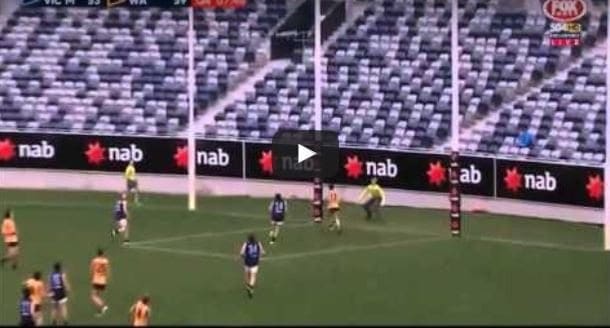 Name: Callum Ah Chee
Position: Forward/Midfielder
DOB: 09/10/1997
Height: 182cm
Weight: 71kg
Draft range: 10-20
Pub summary: Classy small forward who is sure to entertain
Strengths
• Marking
• Leap
• Awareness
• Speed
• X Factor
Weaknesses
• Consistency
Overall
It's rare for a small forward to be talked about as a top ten draft prospect but that is around the mark many expect Ah Chee to get drafted, he's got that much talent.
Ah Chee is one of those players capable of making things happen, ten minutes of his best football can win his side games such is his class.
The knock on Ah Chee is the same as the knock on most small forwards throughout history- consistency. Expect that to come though as Ah Chee spends more and more time in the midfield where his smarts and athleticism will allow him to set up play for his side.
Highlights: