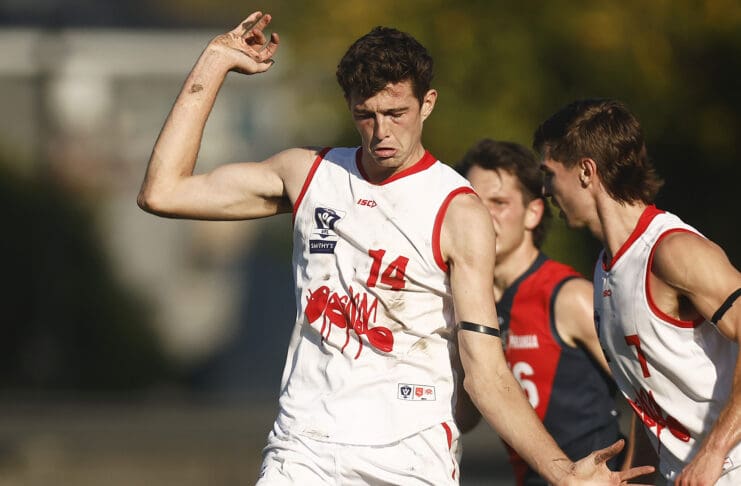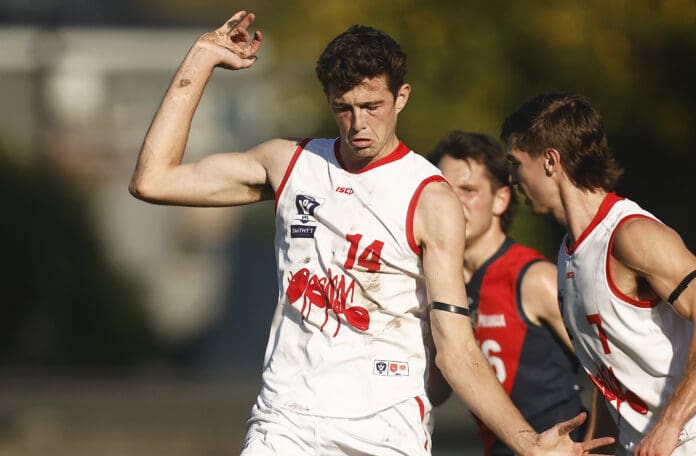 Northern Bullants tall Brandon Ryan has confirmed he has spoken with Hawthorn ahead of next week's Mid-Season Draft.
Ryan, a 200cm key-position talent from Barwon Heads, has been a shining light for the Bullants despite their struggles this season in the VFL where they've won two games from eight matches.
The mature-aged prospect is averaging 2.6 goals, 14.0 disposals and 5.0 marks per game in 2023 to emerge as a viable option for AFL clubs to consider at this month's intake.
Ryan, the cousin of Fremantle star Luke Ryan, was listed with North Melbourne's VFL squad as a teenager but was dealt a tough run with injuries, while COVID hindered his playing chances at the local level in recent years.
The athletic forward played with Essendon District Football League outfit Maribyrnong Park last year before joining the Northern Bullants under coach Brodie Holland, a move that could bear fruit for the potential Mid-Season Draft recruit.
Ryan is anticipating contact from AFL clubs in the last week prior to the draft, while having already spoken with Hawthorn in the lead-up to the count.
"I've sat down with one club so far," Ryan told SEN.
"There's been numerous clubs chasing GPS data and just trying to get a hold of everything before they start making a few calls to me, which will hopefully come during this week.
"...It was Hawthorn."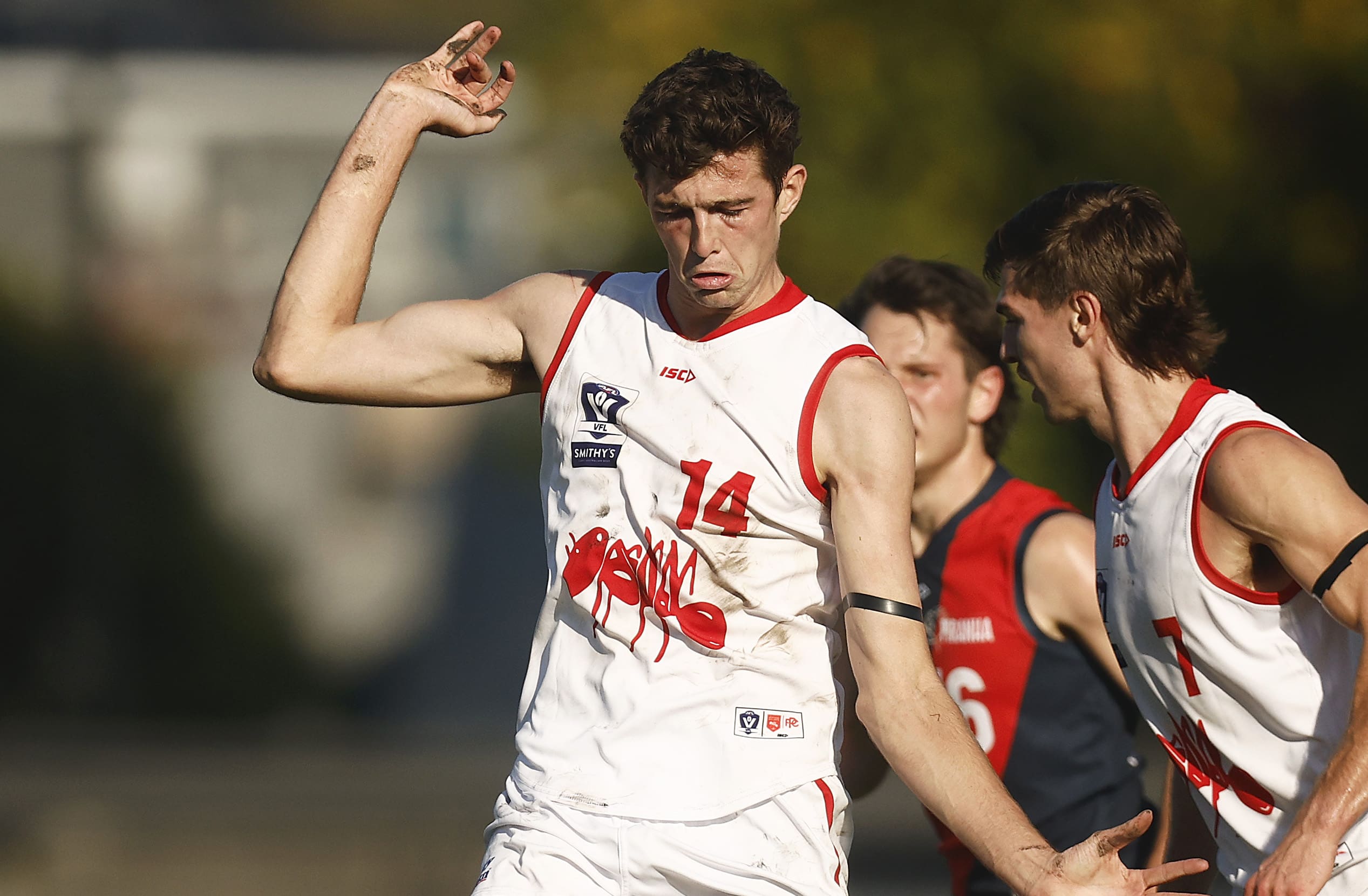 The Hawks will have at least two list spots to fill through the Mid-Season Draft, having moved ruckman Max Lynch to their inactive list last week while already holding another vacant spot after deciding against recruiting through the pre-season Supplemental Selection Period.
Likely to hold one of the opening few selections, the Hawks are seen set to look toward key-position talent, likely a forward target, with at least one selection.
Ryan, while an agile and promising forward, can switch to defence as well as play in the ruck if needed, with his athleticism and versatility sure to be tempting for AFL clubs.
"I'm pretty versatile. I'm not a conventional 200cm player, I like to think I'm a bit more agile than most," Ryan said of what he can offer clubs.
"I like to take a mark and be decent below my knees when the ball hits the deck.
"...I certainly can play defence. I have played down back at times as an intercept marker. There's definitely no reason why I couldn't go down the backline.
Ryan's career path hasn't come without setbacks, having spent the majority of his time at Arden Street in the club's casualty ward.
Several years on from donning the blue and white, Ryan's body is in tip-top shape as his best chance of an AFL contract looms.
"I've had my fair share of injuries, I couldn't even get on the park," Ryan said.
"I spent two years at North Melbourne VFL when I was 19 and 20. I Spent 70% of the time in the rehab group.
"Then I went local and then COVID happened. My (full) year at local was last year, where I could just get through and get some confidence back in the body, and I've sorted just springboarded into this year."
Ryan and Northern Bullants teammate Jean-Luc Velissaris are among the standout VFL prospects for the Mid-Season Draft, with Box Hill's Ethan Stanley and Frankston's Ryley Stoddart also among the contending names.
The Mid-Season Draft will take place next Wednesday, May 31, and will be held remotely.