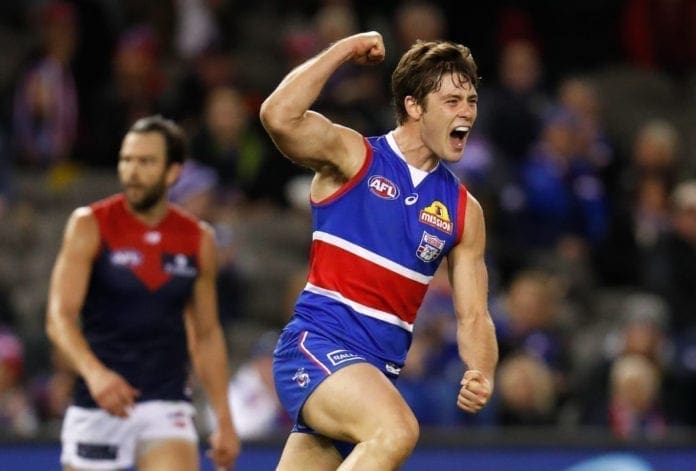 The AFL Player Ratings system has revealed the biggest improvers in the game after the 2019 home and away season.
GWS youngster Jacob Hopper has shown the biggest increase in rating, climbing from the 248th rank at the end of 2018 to number 30 in 2019 with a +4.0 differential.
The midfielder has enjoyed a stellar season averaging 26 disposals a game.
Following Hopper is Western Bulldogs midfielder Josh Dunkley who has climbed from rank number 133 to 14 this season with a +3.8 increase.
Dunkley was massive for the Bulldogs this year after a move from the half-forward to a permanent midfield position in the absence of Tom Liberatore.
Dunkley averaged 28 disposals and six tackles per game this season.
Brisbane's Hugh McLuggage (+3.8) climbed from 220 to 26 in the ratings and teammate Daniel Rich (+2.4) also saw significant improvement, rising from 191 to 35 playing a major role in the Lions' resurgence.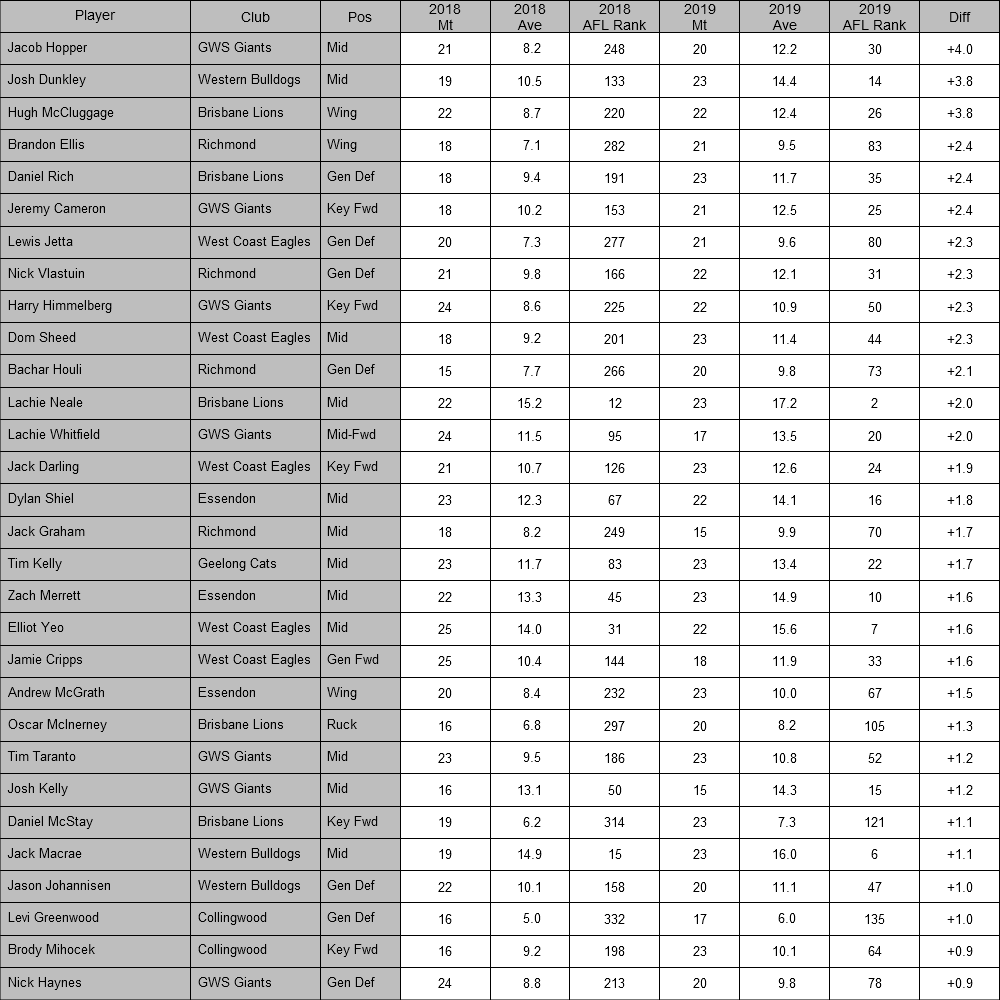 On the other end of the spectrum, Tom Hawkins slid down the ratings scale despite being named an All-Australian, seeing his stock plummet from 24 to 56 and a differential of -3.7.
Following him was Collingwood's Josh Thomas (-3.2), West Coast's Jack Redden (-3.2) and Brisbane former number one draft pick Cam Rayner. (-3.2).