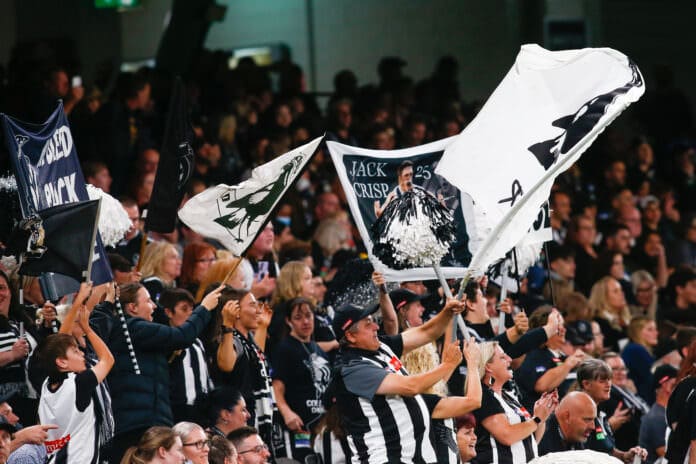 With a record Round 1 attendance predicted for the opening weekend of the 2023 AFL home and away season, tickets for the most in-demand games can be hard to get your hands on.
The MCG is expected to see over 300,000 footy fans flock to the home of football this week across four enticing matches in as many days, beginning with the competition's season opener between Richmond and Carlton on Thursday.
MATCH DRAWN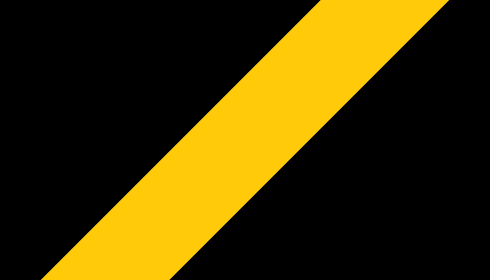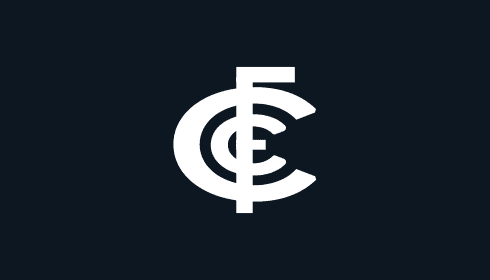 That blockbuster affair will be followed by a qualifying final rematch between Geelong and Collingwood on Friday night, with the AFL's first two games of the season tipped to sell out to the public.
Matches across the country in the coming rounds are likely to follow suit, with the Derby and the Showdown taking place in Round 3, and then the ANZAC Day clash - which is already confirmed as a sell-out to the general public - next month.
But it won't be just the larger venues likely packing fans into the nosebleeds, with Marvel Stadium set to host more key matches on the footy calendar, while Brisbane's premiership tilt is sure to have the Gabba rocking in 2023.
So with ticket allocation set to be exhausted like we've never seen before, how can footy fans get their hands on the best tickets in town?
An authorised AFL onseller that gives fans the best experience at the footy, Ticketblaster allows customers the confidence in not only securing tickets for the biggest and best games, but to experience football like never before.
A "concierge service" to help fans secure tickets for the football, Ticketblaster gives fans access to premier seating and packages through hospitable services like the Medallion Club, positioned at both Marvel Stadium and the MCG.
"Our point of difference really is premium seating. We don't tend to chuck fans up in the nosebleeds," Ticketblaster senior Digital Marketing Manager Josh Little said.
"We tend to try and get the best experience for our customers and we're very transparent with that.
"One thing I think a lot of people that go to the footy don't really understand is they tend to just buy tickets online and go 'cool I've spent x amount, hopefully my seat is pretty good'.
"Where if they come to us, we have a sales team that will show you what options are available, we can either get you seating in the Medallion Club, or help create the best dining experience possible.
"We tend to have this concierge service where we go back and forth and try and create the best possible experience to watch footy.
"Footy is our bread and butter. We're all footy fans ourselves and we aim to give that authentic feel when helping create a special footy experience for our customers."
Through secure online booking systems, fans can purchase premium seats in the Medallion Club without needing a membership or guest pass.
Little said the opportunity to get the best seats at the biggest games through Ticketblaster is an advantage not all footy fans are aware of.
"I think there's a general perception in the public that (the Medallion Club) is like the MCC, and that you need an MCC Membership or you need to get a guest pass, which isn't the case," Little said.
"With the Medallion Club, you can buy one-off tickets, you don't need a membership code.
"It tends to be a bit cheaper than you think. If it's sold out and you can't get tickets anywhere, you can still have some premium seating options in a pretty good section of either Marvel or the MCG... If it sells out to the general public it's not always the same when it comes to selling out for members.
"It's a good option. I've been in that position before where I was keen to get along to ANZAC Day, being an Essendon fan. For the experience of getting to an ANZAC Day game, seeing it live on level 2 at the 'G... it's a pretty remarkable experience."
Having also expanded to Queensland to offer fans similar seating at the Gabba, Ticketblaster will give local Brisbane fans prime seating and packages for what is expected to be a strong campaign for the Lions.
Tipped to be "the hottest tickets in town" when the Lions line up at the Gabba in 2023, Brisbane fans are sure to place further pressure on ticket allocation this season.
"The Gabba this year is going to be absolutely rocking," Litte said. "Looking at Brisbane, they'll go deep into the finals.
"They've got a Friday night game against Melbourne, a Thursday night game against the Pies, they've got Richmond (at the Gabba), Freo, the Q Clash... these are all in the first 10 rounds of the season.
"I think Brisbane is going to have a pretty strong start to the year. They've added (Josh) Dunkley to that team, they are only going to get better. They've got (Will Ashcroft) coming in too.
"That's gonna be one of the hottest tickets in town."
Check out the range of premium footy tickets available for your next footy experience at Ticketblaster.