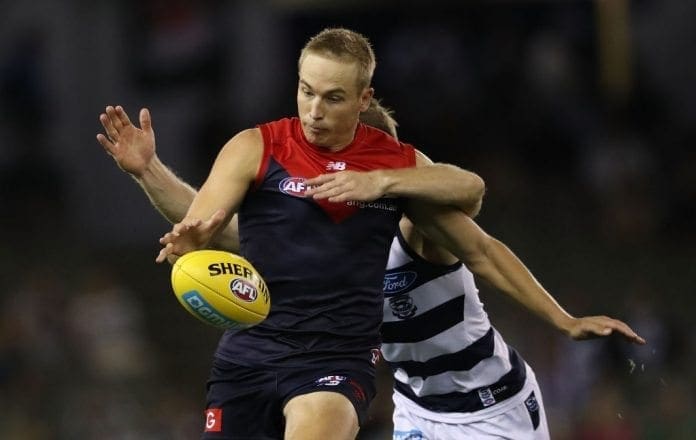 Melbourne star Bernie Vince revealed on radio station NOVA 100 on Friday morning, the extent of the toe injury he suffered against Geelong in round three.
Vince's toe was stood on by an opponent, with the Cats' player's metal stud from his boot ripping his toe nail off and piercing his toe.
"It was the first quarter against Geelong I went to tackle a bloke and he had metal screw ins and slipped down," Vince said.
"My toe went under (through the boot), I was in the tackling motion and he twisted on my toe but the soft bit underneath and split it apart.
"I had a few stitches in it, it's alright now but going into last weekend's game it was sore."
He had surgery and received several stitches in his toe.