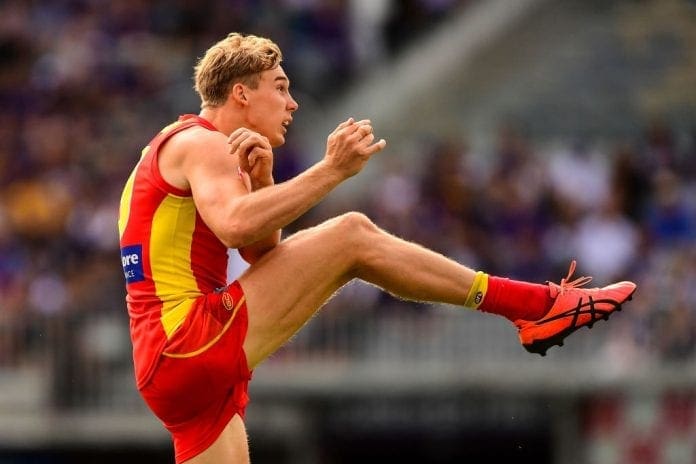 AFL journalist Tom Browne reported on Channel 7's Talking Footy that Richmond have informally offered Gold Coast star forward Tom Lynch $1.4 million to join them next season.
The 25-year-old is in the midst of a contract year and will become a free agent at seasons end, but a number of clubs have already thrown their hat in the ring for his services.
"I believe that Richmond might have offered Lynch, informally obviously, up to $1.4 million per year," Browne said on Talking Footy.
Browne touched on the salary concerns the Tigers would face that come with offering a big-time player this much money, saying that they may need to strip their list slightly in order to secure Lynch.
"Now some concerns among some rival clubs is how will the Tigers fit that into their [salary] cap, of course they'll have to comply," Browne said.
"The obvious conclusion is that they might have to drop up to four or five players, now that's quite an intriguing issue but I am reliably told that Richmond lead the early race."
Lynch is expected to miss the next four weeks due to knee injury.