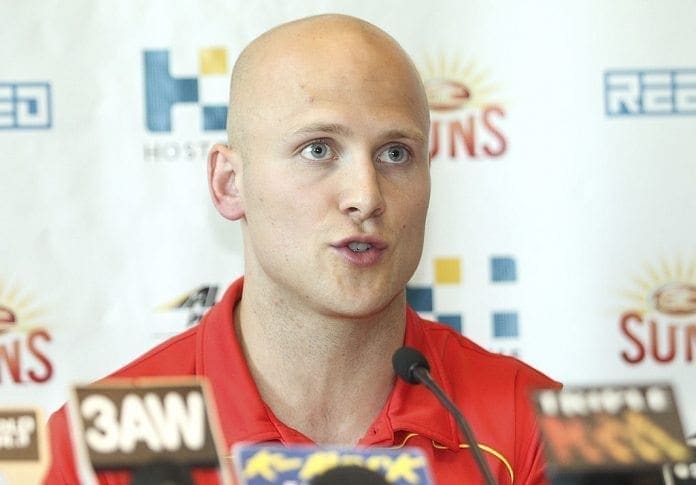 What a big week it has been in football! - Oops, sorry.
I've done it again.
Cliché's in footy are so common and overused that they are now almost just common lingo in everyday life.
Here are some of the most-heard phrases used by players, coaches and media personnel through the footy season.
One week at a time/Take every game as it comes
- Often heard when a team is on a winning streak and to downplay looking too far ahead.
Up and about
- The entire Richmond fan base after any win, ever.
We're not getting carried away
- When a team has put in a good performance but knows there's still work to be done.
An eight point game
- Often used by media personnel (I won't name names) in the lead up to September when teams close in ladder position come up against each other.
Yeah, nah...
- Used by every footballer ever in any press conference.
Full credit to the boys
-When a guy has just played a blinder but will deflect the spotlight away from him.
Credit to them
- Often used when walking off the ground - with Cameron Mooney interviewing you-  after you've just smashed a team by 70 points but they stuck with you for one quarter.
It's a four quarter game
- When the boys kick nine goals to one in the last quarter, lose every other quarter but still win the game.
Brand of footy
- Any reference to the style of footy your coach wants you to play even though you have no idea what he draws on the whiteboard.
We knew they'd come out hard
- Top vs bottom, you knew it'd be a training drill but you have to sound respectful.
We're just happy to get the four points
- When you have played your worst game for three seasons but still manage to win.
Training the house down
- Used by anyone for anyone in the pre-season, often relating to a young rookie or a guy returning from injury.
Anything with the word "structures"
- Because you sound like you pay attention when the coach is talking.
Scoreboard pressure
"Gee you reckon if they can just grab the next goal or two they're in with a real shot don't you?"
Anything Bruce McAvaney has ever said
- Because, Bruce.
There's no doubt we've missed a few.
What are your favourite footy clichés that your coach uses?