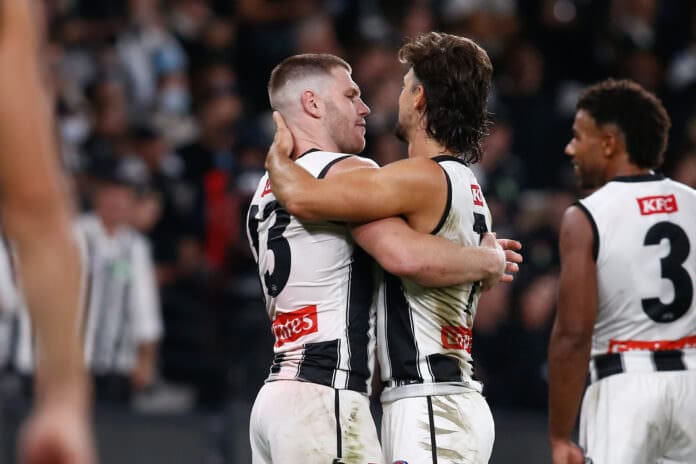 Collingwood legend Nathan Buckley has claimed Jeremy Howe and Taylor Adams should be seen as the front-runners to take over the club's captaincy following Scott Pendlebury's choice to pass on the baton.
Pendlebury, 35, announced last month that his tenure as the Pies' longest-serving skipper had come to an end after nine seasons, with the classy leader looking to hand over the baton before the 2023 season.
Externally, an array of names have been raised as candidates for the role, with veterans and burgeoning stars all in contention to claim the armband.
However, in the eyes of Buckley, two particular names were primed to take over from his star peer-turned-pupil.
"The guys that I thought were going to be around the mark – Steele (Sidebottom) has always been a good lieutenant. I don't think he's going to (become captain), he's probably along in his career too far as well," Buckley told SEN Radio.
"Jeremy Howe and Taylor Adams were the next two. 'Howie' is an underrated leader and general on-field and his capacity to pull the group together and to lead with the right measure of head and heart.
"And then 'Tay's development has been awesome the last two or three years. He's been a little bit injury prone, he hasn't been as available as he'd like to be.
"But they're probably the main two."
Both Adams and Howe acted as one-half of the Magpies' vice-captaincy quartet last season, fulfilling their duties alongside blossoming defenders Brayden Maynard and Darcy Moore.
The latter has become a popular choice amongst Pies fans, due in large part to his reliable play, overt passion for the jumper and the ability to follow his dual Brownlow-winning father, Peter, into the job.
And while Maynard has previously stated his desire to lead the Pies into battle, as well as Moore's captaincy pedigree, Buckley contended that 2023 may prove too soon to see either All-Australian take the reins.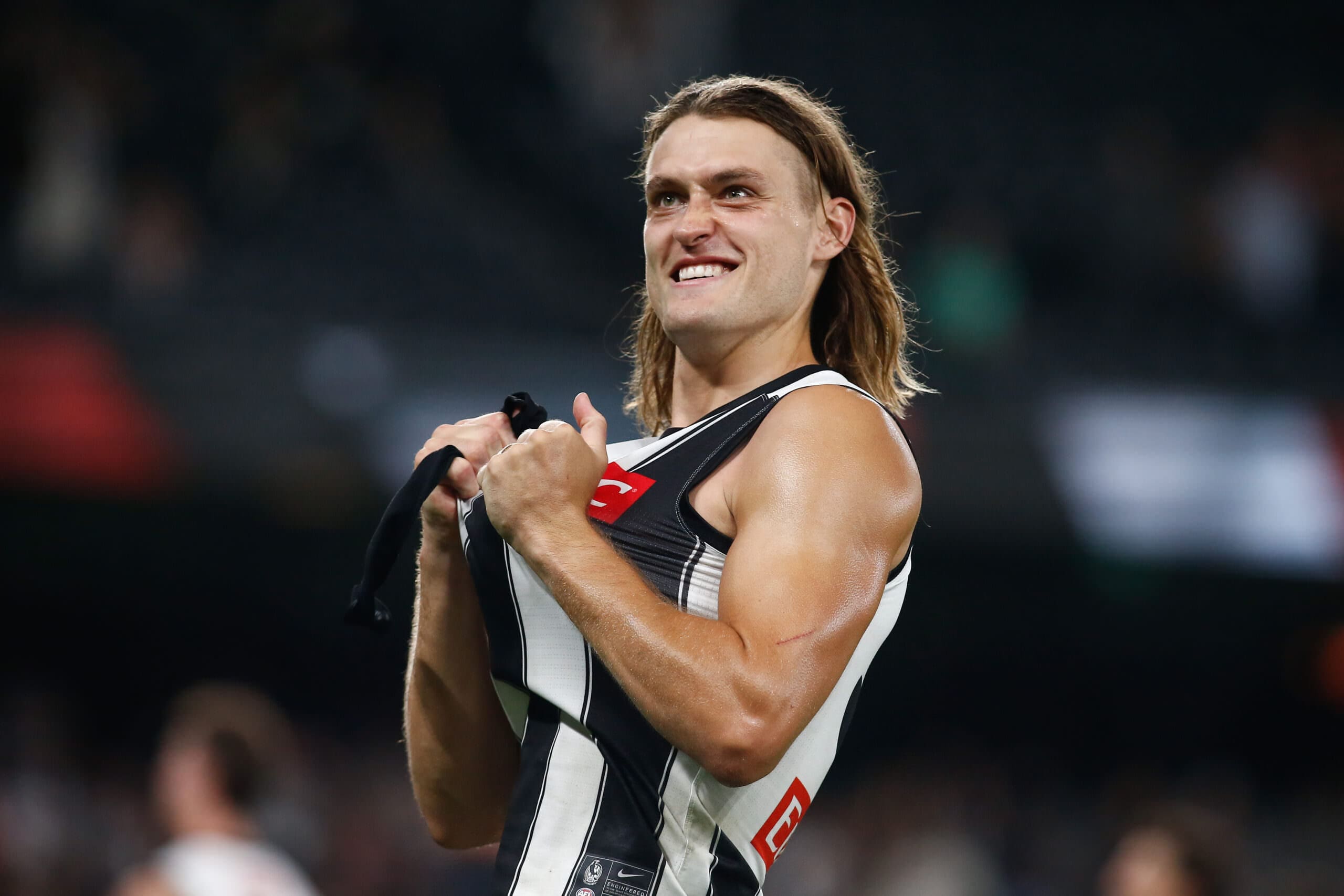 "Darcy Moore is an interesting one," Buckley said.
"I think that he would relish the responsibility, whether he feels or the club feels that it's the right time for him, I'm not sure.
"He would always bite off more than he could chew and chew like hell."
With 60 days until Collingwood commences their latest campaign, the string-pullers and kingmakers at the AIA Centre have time up their collective sleeve to announce Pendlebury's successor.
Still, Buckley held the view that a name is likely to already be lodged in their chamber.
"My perspective is a little more informed because I had been there for a long time and I know the individuals, but I've still been out for 18 months," Buckley added.
"So the guys that are in there will know exactly what they're looking for, where they want to be in the next three or four years.
"Craig McRae, Graham Wright clearly, (Justin) Leppitsch, (Brendon) Bolton – those guys, let alone the senior leadership in the playing group, which has always been really strong … they'll make the right decision I have no doubt."
Collingwood will kick off their 2023 season when facing reigning premiers Geelong on March 17 at the Melbourne Cricket Ground.