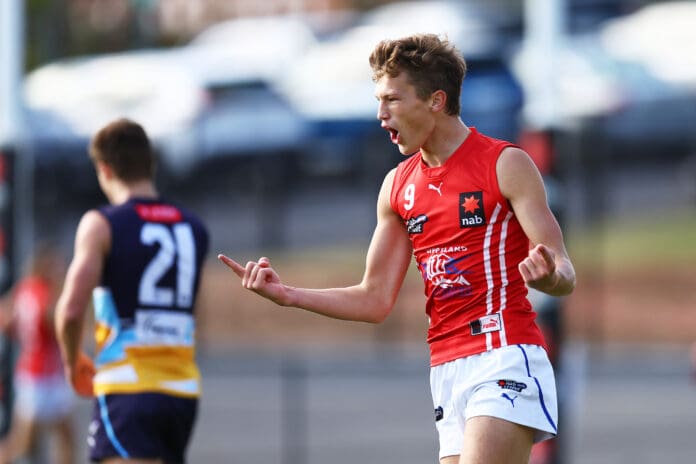 Rookie Me Central AFL draft expert Michael Alvaro named his headlining prospects 12 months out from the 2023 draft in a recent appearance on Zero Hanger TV.
With this year's player-picking festivities coming to an end, it's never too soon to look ahead, and there appears to be numerous eye-catching prospects on the not-too-distant horizon.
One youngster who is virtually certain to find his way onto an AFL list next year, potentially via the No. 1 overall selection, is Bendigo Pioneers jet Harley Reid.
Reid, who is one of the most highly-touted prospects in recent memory, played NAB League football at just 16 years of age in 2021, managing an average of 11 disposals per contest, and again this year at age 17, averaging 21.8 possessions and 4.8 marks per game.
So, just how warranted is the talk about Harley Reid?
"Fully," Alvaro categorically stated.
"I've watched this kid since he was, like, 15. He played NAB League in his Under 16 year and was incredible.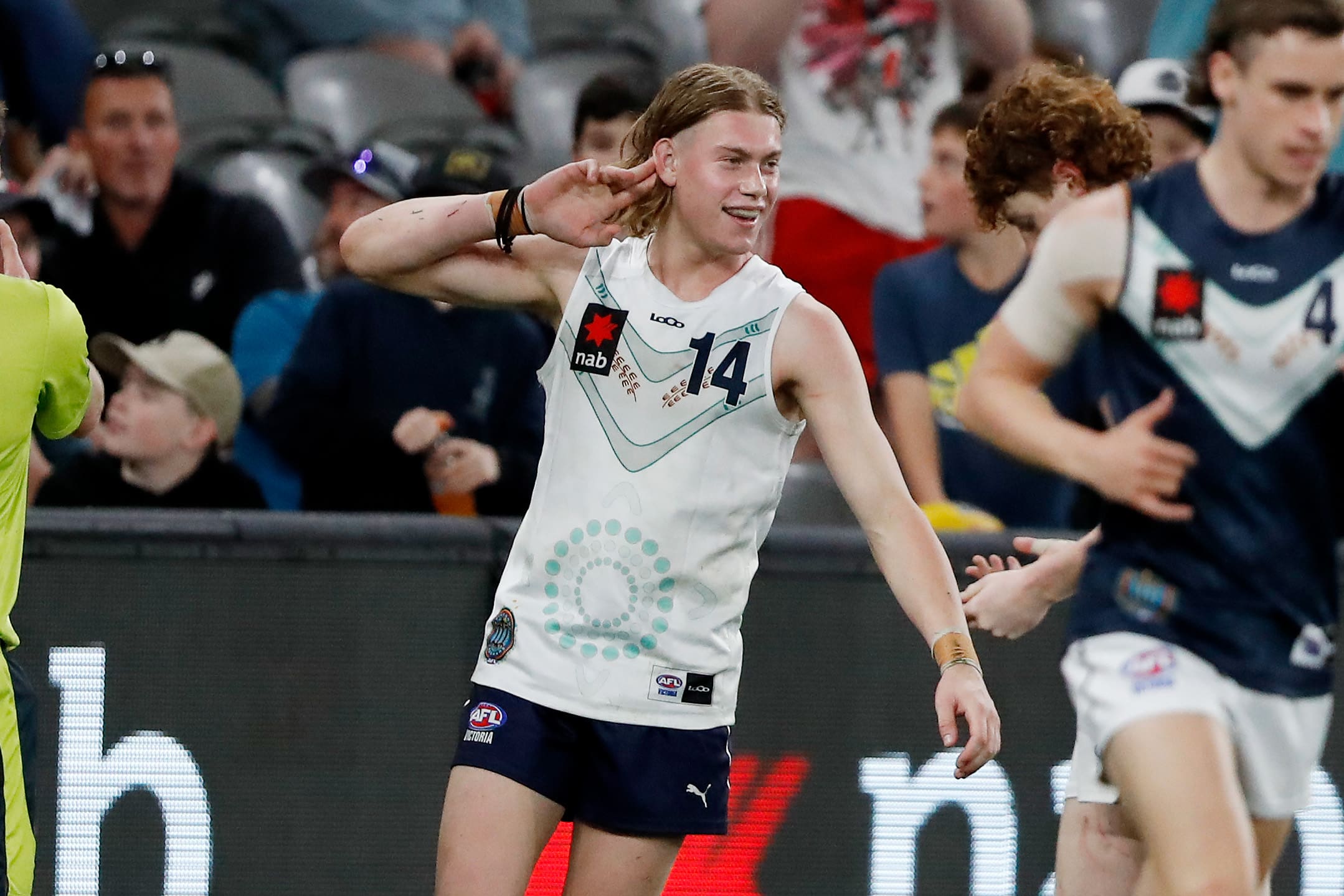 "He can play in every third of the ground, his athleticism is there, his footy smarts, he's so exciting, good head on his shoulders, just a super character, really confident but not cocky, so I think he's just a super player and personality, who fans are going to really love watching.
"His highlight reel is amazing already in the NAB League, so he's the number one [prospect next year] in my eyes and in pretty much all recruiters' eyes, I'd say. It's a bit like an Ashcroft case from last year and Daicos the year before."
Alvaro also made a head-turning statement, claiming next year's draft class, overall, will be better than this year's, going on to name a couple of potential high-end selections, including the brother of a current Port Adelaide midfielder.
"The 2023 draft is going to be much better than '22's, at least for depth," Alvaro continued.
"There's so many more that we can talk about, you know; Nick Watson, Zane Duursma (the younger brother of the Power's Xavier), Nate Caddy (retired premiership Tiger Josh Caddy's nephew), Jed Walter's a gun, Ashton Moir, so there could even be contenders for Harley Reid's number one spot.
"We've got a whole year ahead to watch these guys, so, that's what's most exciting."
Duursma, a tantalising prospect in terms of his potential positional versatility, is another who Alvaro is keeping a close eye on over the course of the next twelve months.
"He's approaching 190cm, so he plays mostly forward, [he's] really good overhead, [has] great aerial ability, his vertical leap's fantastic, clean hands, and he utilises that trait in [the] midfield as well," Alvaro said.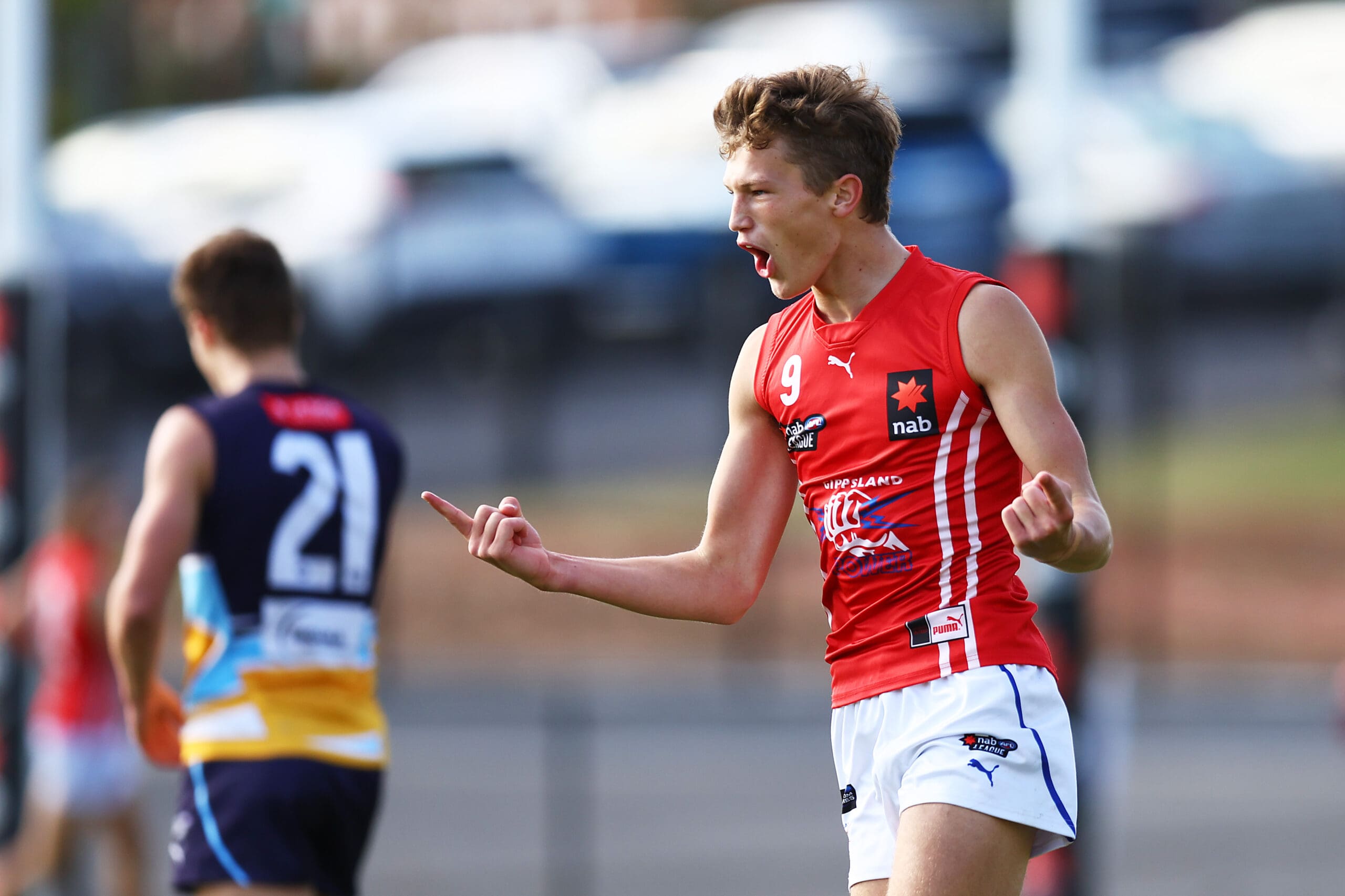 "We saw often this year that in the first centre bounce of each quarter he would win the first clearance, it was just a really uncanny sort of ability he had, so he's got sort of that scope and potential to play midfield as well."
While the 2023 National Draft is still a year away, the young talent coming through the ranks is irresistible.