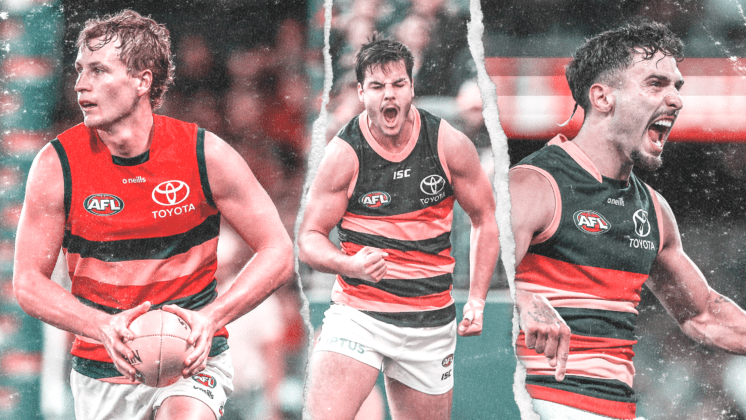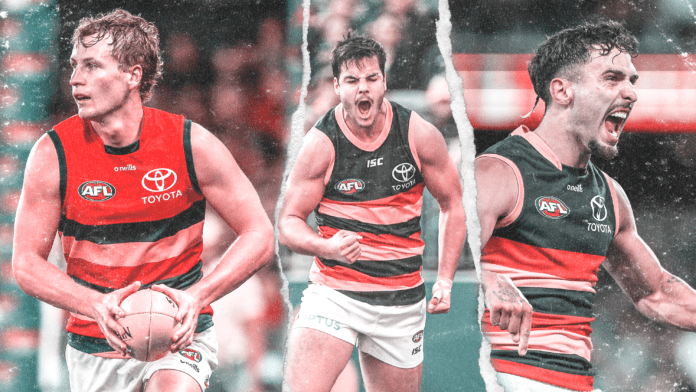 The resurgence of the Adelaide Crows has been sudden.
Under bright lights on Thursday evening, the Crows showed the AFL world their potential with a dominant eight-goal first quarter against Carlton. Adelaide would emerge 56-point winners in the Gather Round opener to retain their spot in the top eight for a second week.
The hype had built around the Crows since pre-season, with their new addition in Izak Rankine and a bold game plan a promising boost to the rebuilding side.
That hype fell flat in Rounds 1 and 2, mostly due to inaccurate goalkicking, only for a Showdown 53 win to turn their season around.
Adelaide is now playing one of the most exciting football brands in the competition, four seasons into their rebuild under coach Matthew Nicks.
So what factors are falling into place at West Lakes in 2023?
A new skipper steps up
Jordan Dawson has quickly become a Crows legend, with a switch to the midfield showing just how versatile he can be.
The 26-year-old arrived through trade at the end of 2021 and has since become club captain, a two-time Showdown medallist, and is on track for a maiden All-Australian selection.
After a disappointing loss against Richmond, in which Adelaide led disposals and scoring shots, the club's season was balanced on a knife's edge.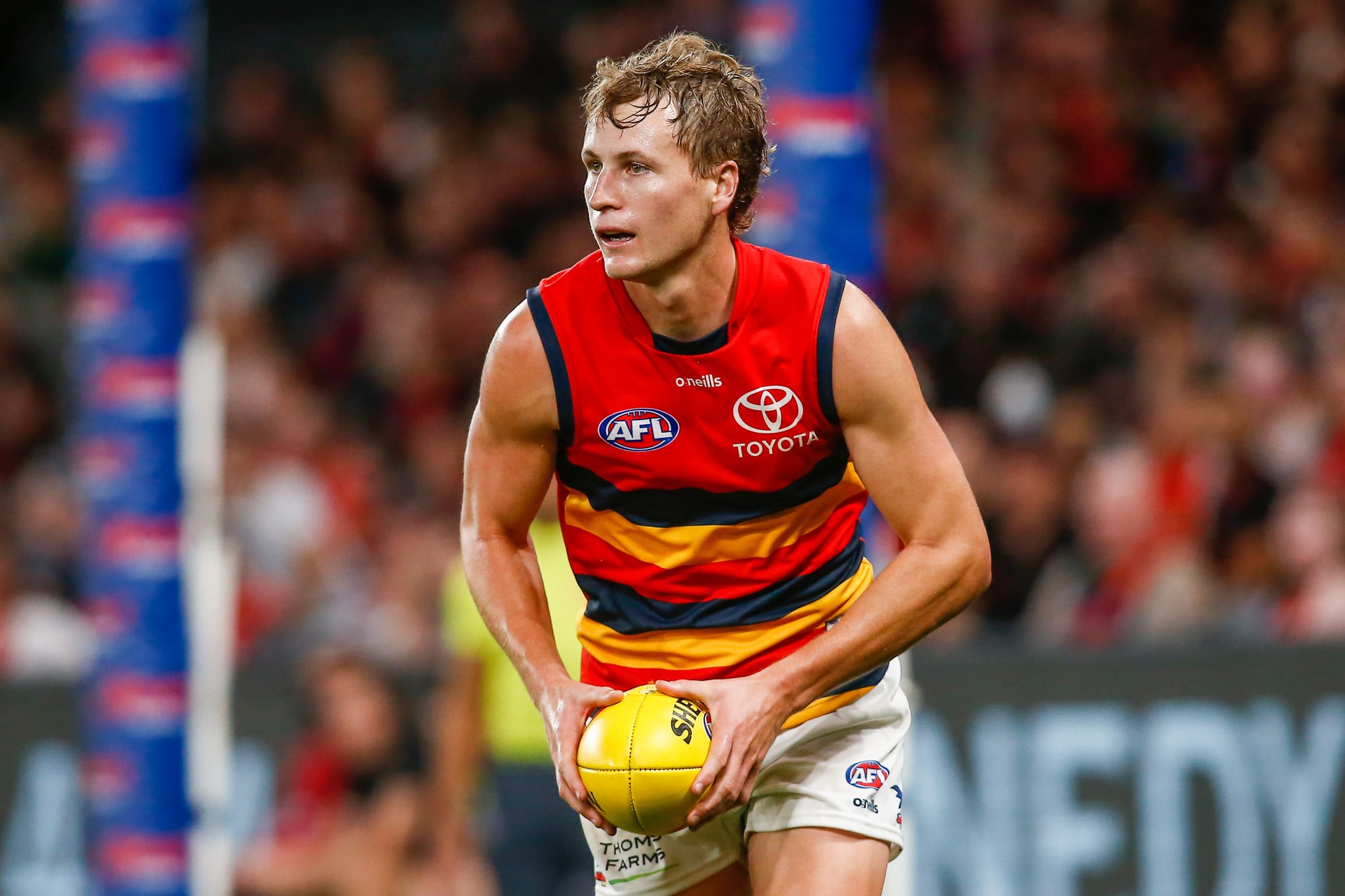 Matthew Nicks then made a decision to move Dawson to the inside, and the results have been immediate.
Dawson, alongside bullish midfielder Rory Laird, has led his Crows to three wins, averaging 25.6 disposals and 11.6 contested possessions in those appearances.
Last year, Adelaide ran a trio of Jake Soligo, Sam Berry, and Harry Schoenberg through the midfield for much of last season. And though those players have developed, the injection of experience into the midfield has been inspired.
Feasting with their bold ball movement
There is a long way yet before finals, but the Crows' game plan has excelled in the 2023 season.
Adelaide has allowed the second least amount of disposals per game and the sixth least kicks per game. Their defensive setup is causing turnovers, and in turn, allowing their forwards to find themselves open in the attacking third.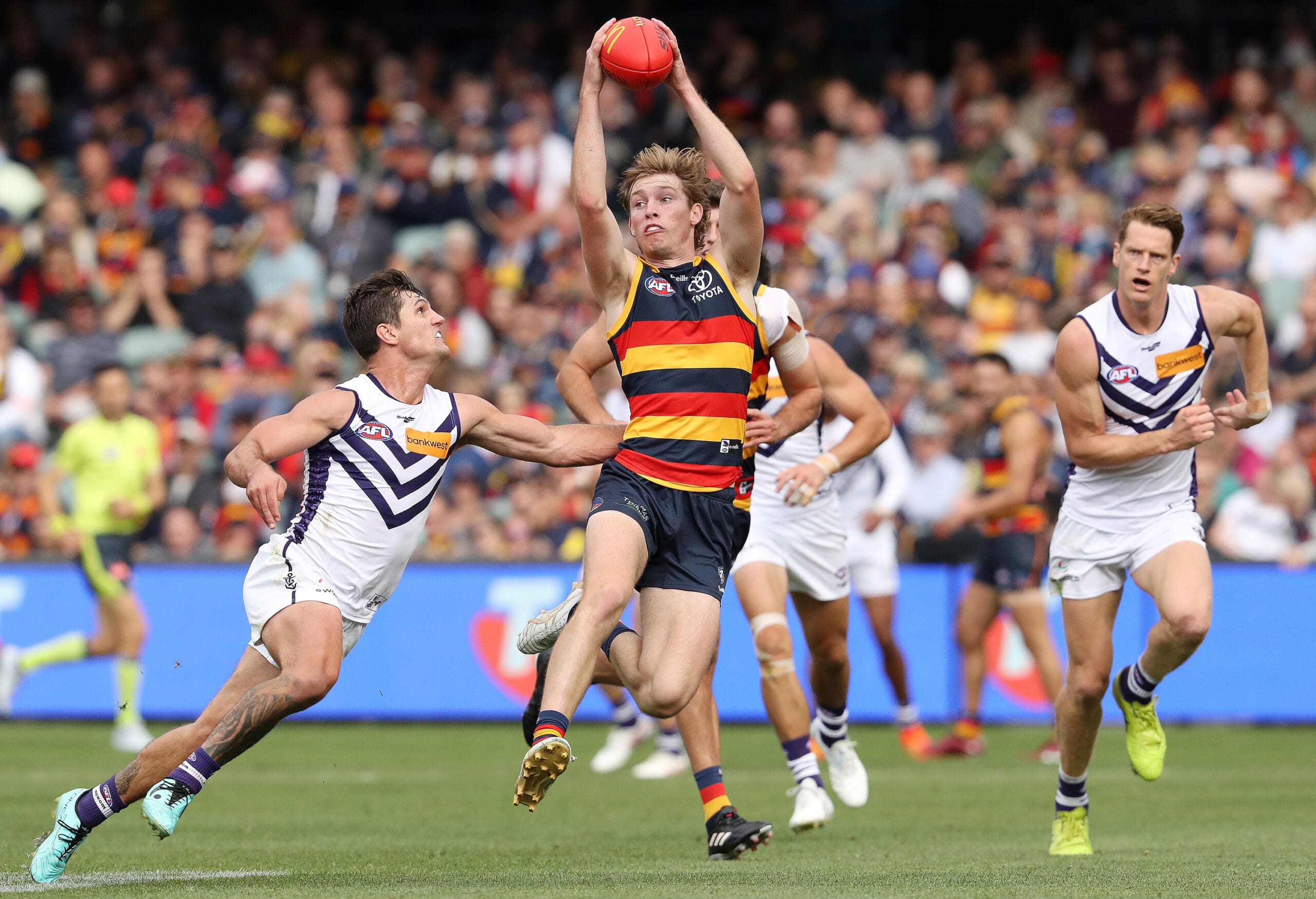 When they win the ball back, they are moving the ball quickly and effectively. Against the Blues, Adelaide's ability to score and move the ball from their backline was frightening.
The Crows average 15 goals a game, good for third in the AFL, and that has a lot to do with their excellent ball use.
They average the fewest turnovers per game and are converting with the third-most marks inside 50. And, when it comes to forwards, the Crows are flying.
Fierce forward line coming together
Four Adelaide players sit in the top 20 for goals scored: Rankine with 12 goals, and Taylor Walker, Darcy Fogarty and Josh Rachele with ten goals each.
The South Australian side is taking the most marks on the lead in the competition and is second in contested marks.
The forwards have been well-supplied by Laird, who averages 9.6 score involvements to lead the league, and Dawson who is a great ball user.
There is depth in this forward line, too, with former No.2 pick Riley Thilthorpe having a breakout season. An underrated Shane McAdam and dynamic Ned McHenry add their talents from time to time.
Rankine has been the real standout and has enjoyed a great start to life at the Crows. He's taking just over five shots on goal a game, and setting up his fellow forwards habitually.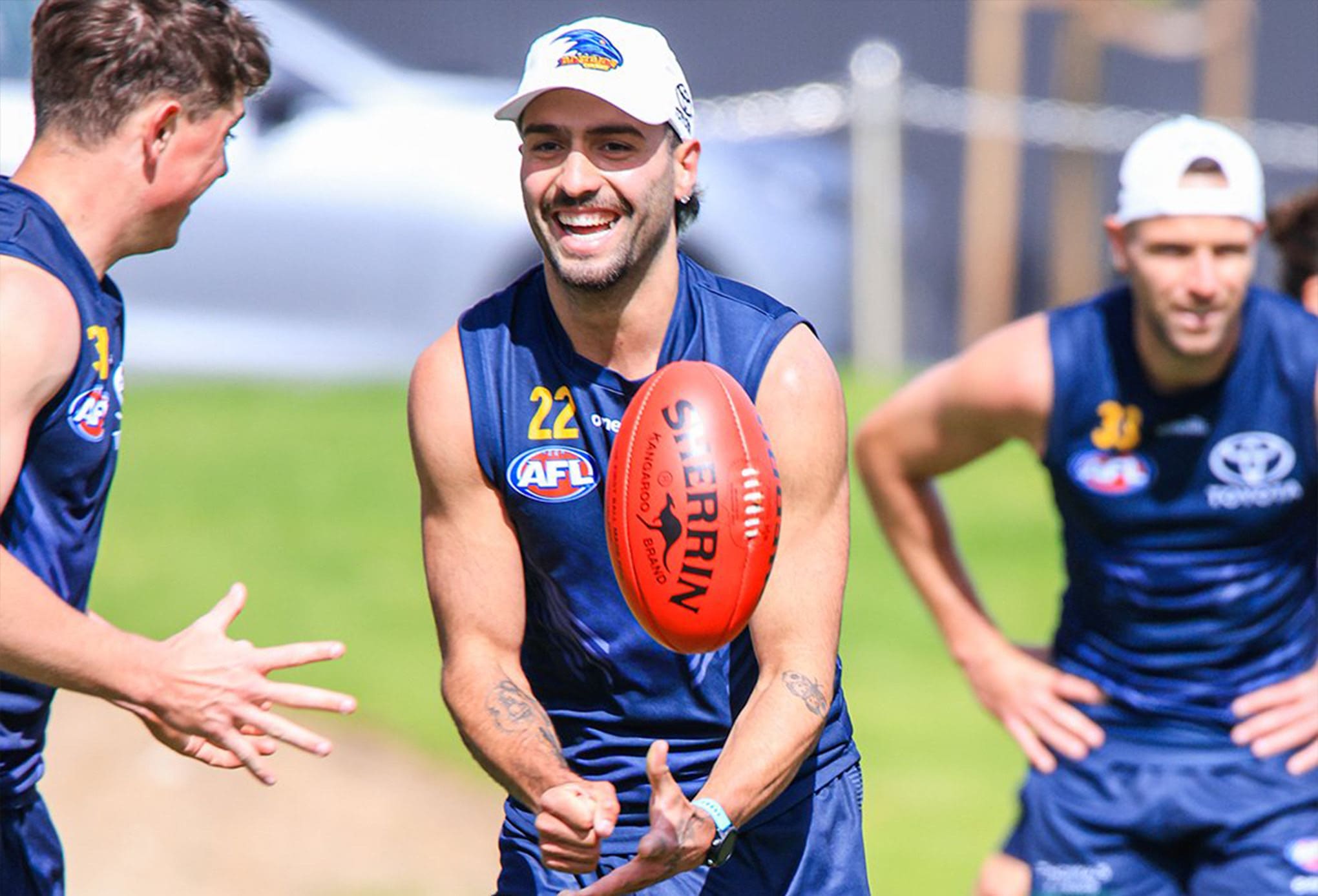 After their Gather Round success, the Crows take on the Hawks on Sunday where they look to improve their season record to 4-2 in Tasmania.
A huge Round 7 test against Collingwood then beckons, in what could be one of the most exciting games of the season.