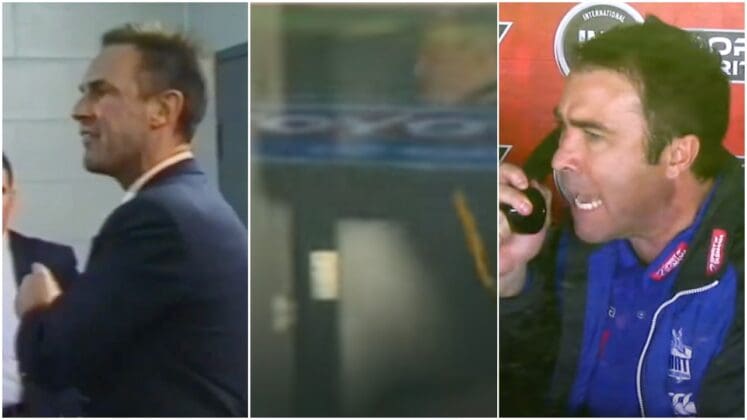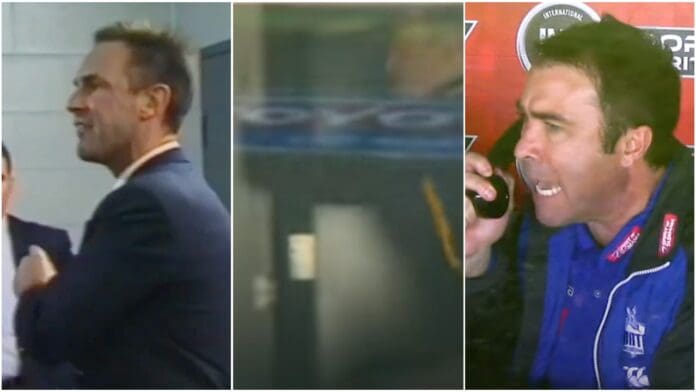 Coaching is one of the most stressful occupations in sport, and there is no exception to the rule when it comes to footy.
Over the years there have been some moments that have shocked the sport and others which have sent fans into laughter, with the job sometimes getting the better of coaches.
With footy over for another year what better time than now to count down the best coaching incidents of all time, whether it be brawls, sprays or frosty confrontations with the media.
Yes, we are aware that there are thousands of coaching incidents that were lucky enough not to be caught on film and were probably 100 times harsher than the entries on this list, but we'll just have to work with what we have on record.
A disclaimer before we get stuck into it - most of these entries contain coarse language or violence, so proceed at your own caution.
Without any more delay, let's get into it.
10. Stuart Dew spray (Carlton vs Gold Coast, 2020)
We start off with an absolute pearler from Suns coach Stuart Dew.
Dew, being filmed by Amazon Prime Video for the 'Making their Mark' documentary, enters the Suns changing room at half-time during their clash against Carlton in Darwin.
Down by 25 points and seemingly playing below par, Stewie unloads on his players in an X-rated rant.
Does this happen every weekend in changing rooms around the country? No doubt, yes.
However, do those sprays get filmed and immortalised in a documentary beamed across the globe to millions? No.
The fact that this was also "meme'd" in many forms (such as the attached video) makes the whole thing so much hilarious.