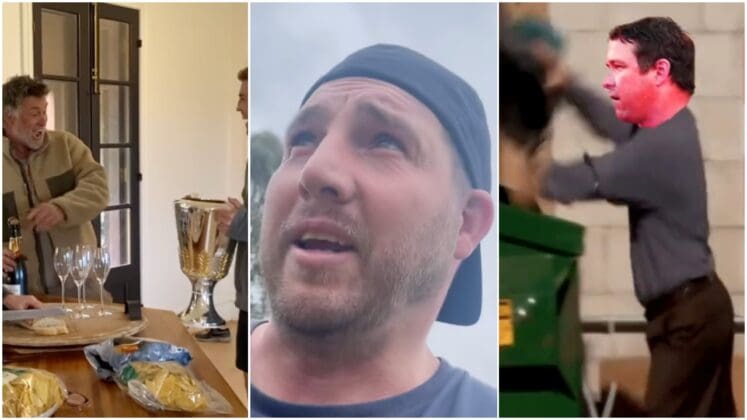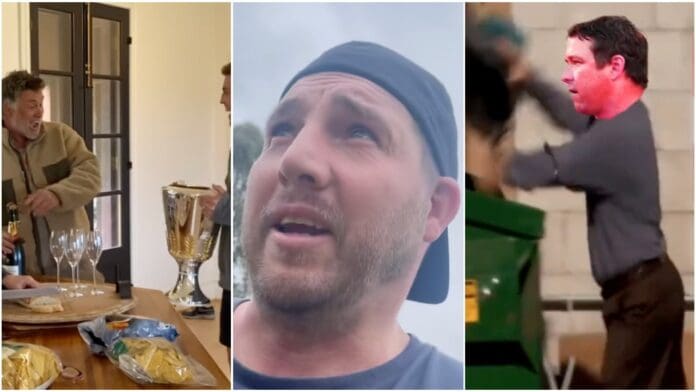 It's that time again to take a lighter look into yet another big week of AFL.
Here's what's happened this week...
AFL (Taylor's Version) 
Taylor Swift has been releasing her past songs revamped as "Taylor's version" and some AFL clubs have followed suit, putting their own spin on some of the pop star's hit singles.
Swifts recently released a short film All too well: The Short film that music fans believe to be about Jake Gyllenhaal. The Tigers posted their own 'Tiger's version' to TikTok of Taylor's short film. Take a look below!
"Give the [Tiger's] scarf back Jake"
Carlton also posted their version of All too well: The Short Film starring Zac Fisher - who also wants his scarf back from Jake!
The  Syndey Swans took a different approach to the Tigers and the Blues and  tackled their own 'Taylor's version'  to the smash hit single 'Red.'
No surprise why they chose that particular Swift song!
The Tigers also chimed into the trend.
TikToker's take on AFL Draft Prospects
We are days away from the 2021 AFL draft and TikTokers have compiled videos of their own predictions for the top picks in this year's draft.
Take a look at the most popular picks...
And part two...
Could an ex-Pies pair nominate for the draft?
Former football players Dale Thomas and Dane Swan hit the footy oval to pick up some form and sneak in some extra training sessions before they supposedly come out of retirement and nominate themselves in the upcoming draft.
Good Luck Boys!
Hugh Greenwood skips over to North Melbourne 
Hugh Greenwood was delisted by the Gold Coast Suns and North Melbourne were quick to act by securing the midfielder after he confirmed last week he would be staying at the Suns.
Greenwood confirmed the news of staying at the Gold Coast Suns on Twitter but later backtracked on his words with an apology after the news broke he would be moving to North Melbourne.
Heading into the draft, the Suns had a maximum of 38 players and delisted three players including Greenwood to put themselves in a better position. The plan was to recruit Greenwood and the other delisted players in the Rookie draft however North Melbourne seized the opportunity and signed Greenwood on a two-year deal.
Take a look below to see how the unforeseen events played out on the socials!
Still On The Primary List
Still On The Same Contract
Still Been Medically Cleared To Train/Play For Over A Month
Still At The Suns
Still See Everyone Round 1
Was happy to cop the odd clickbait article & social nuff if it meant assisting the club's overall list strategy. 🤙🏼

— Hugh Greenwood (@HGreenwood3) November 11, 2021
Our family is so grateful for our time at the Suns, and we can't thank the club for all they've done for us for the past 2 years. Now we look forward to the move to Melbourne, and to being close to our Tassie family 💙🤍 https://t.co/Sz2gxxqXCw

— Kjiersten Straub (@KjierstenStraub) November 15, 2021
And take a look at how fans reacted to the news on Twitter...
Hugh-Roo 👋😬 pic.twitter.com/voruoJVuCz

— RollnSport (@RollnSport) November 18, 2021
Hugh Greenwood ➡️ North Melbourne 🦘#AFL pic.twitter.com/li8SVbXqrH

— Stats Insider (@StatsInsider) November 15, 2021
New photos of North Melbourne stealing Hugh Greenwood from Gold Coast (2021, colourised) #AFL pic.twitter.com/Sp8N1riKVu

— Sam Bradbrook (@Sambradbrook) November 15, 2021
Viney Family Ties
Melbourne midfielder Jack Viney shared a heartwarming photo to Instagram of the moment he brought the premiership cup home to his Mum and Dad.
Jack's father Todd Viney is no stranger to Melbourne himself, playing 233 games for the Dees as well as taking on a coaching role in the club in 2001.
Jack Viney said it was a special moment for his family as both his parents have spent a "loooong" time and "given so much of themselves" to the club.
Take a look at the video below to see Todd Viney's reaction to the cup!