2. Off-season
Ins: Rory Atkins (Adelaide), Oleg Markov (Richmond), Elijah Hollands (Draft), Alex Davies (Draft), Joel Jeffery (Draft), Jacob Townsend (Pre-season draft), Aiden Fyfe (Pre-season draft).
Outs: Pearce Hanley (Retired), Anthony Miles (Delisted), George Horlin-Smith (Delisted), Corey Ellis (Delisted), Josh Schoenfeld (Delisted), Mitch Riordan (Delisted), Sam Fletcher (Delisted), Jesse Joyce (Delisted), Jacob Dawson (Delisted), Jacob Heron (Delisted), Peter Wright (Essendon).
Grade: C
The Suns did very well to clear out some of the dead wood sitting around and have committed to the youth.
They drafted well and will get immediate rewards from their pre-draft selections. Rory Atkins and Jacob Townsend look like very good mature-age recruits. This is a pass mark for the Suns, they did what they had too.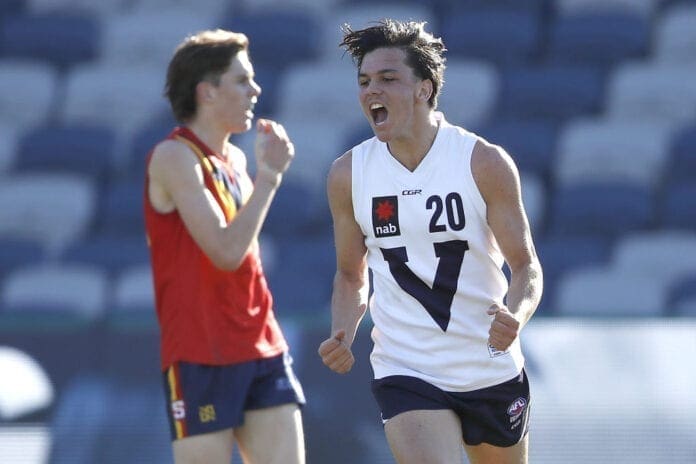 GEELONG, AUSTRALIA - JUNE 28: Elijah Hollands of Vic Country celebrates a goal during the AFL 2019 U18 Championships match between Vic Country and South Australia at GMHBA Stadium on June 28, 2019 in Geelong, Australia. (Photo by Dylan Burns/AFL Photos via Getty Images)