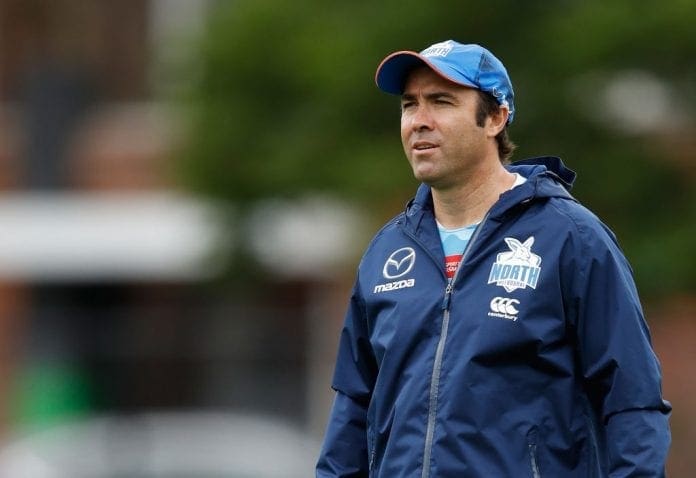 Former Kangaroos coach Brad Scott has shone some light into his current mindset as rumours continue to circulate around his future within the AFL. 
The rumours in question are in regard to a pair of highly-discussed vacancies, these being the senior coaching position at Collingwood and the head of AFL Football Operations.
Both roles opened up in the wake of abrupt exits, as Nathan Buckley (Collingwood) stood down during the seasons mid-point and Steve Hocking's (Football Operations) resignation to pounce on the Chief Executive role at Geelong. 
When speaking on Channel 9's Off The Bench, Scott was cheekily prompted about 2022 when speaking about how AFL Victoria can continue to develop going forward. 
"I tell you what, my commitment to AFL Vic has been significant because it's just been so busy. But it's interesting, everyone has got an opinion at the moment," Scott told Off The Bench.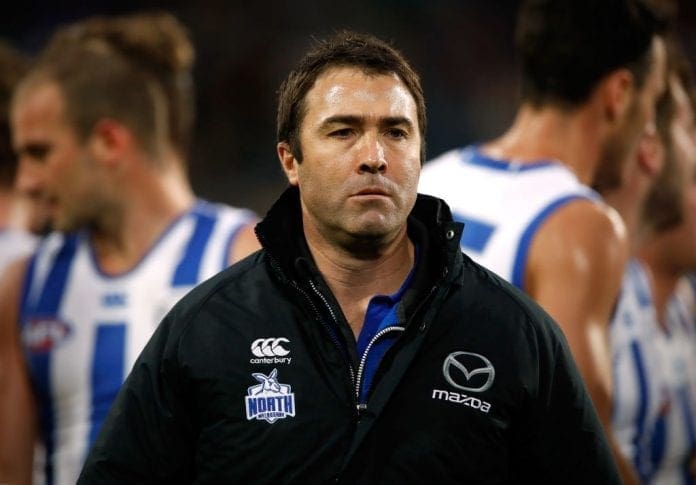 "But I know the one constant with footy is change."
Scott then directed the conversation towards the perspective he had gained in his current role, speaking to how it has opened his mind to the game beyond the narrow-sightedness involved when solely focusing on coaching at the AFL level.
"I love it, it's been incredible. The thing people don't realise is the broad reach of football, not just the AFL, but our game at grassroots level," said Scott.
"It's really opened my eyes. I didn't realise the sheer scale of it - 1200 clubs in Victoria alone and we contribute 60 per cent of the (AFL) draft.
"It's a massive part of the AFL eco-system and you couldn't consider yourself a rounded football person without doing something like this."
Scott appears to have flourished thus far in the role, admitting that he has improved upon his current football expertise, which includes being a two-time premiership player and 10 years of senior coaching at North Melbourne.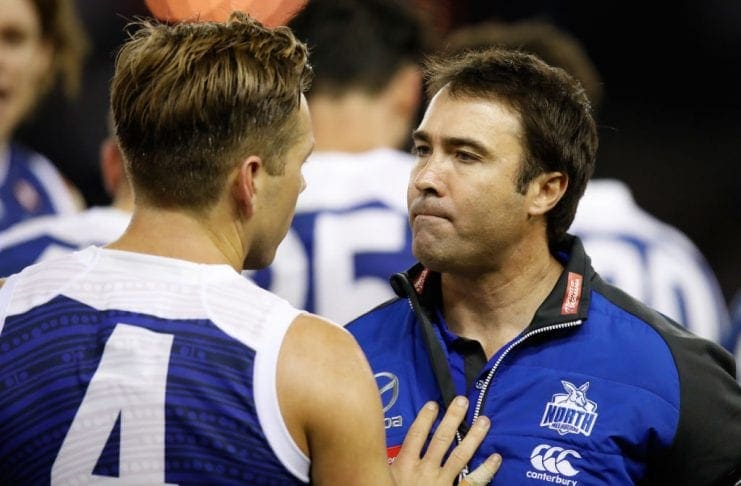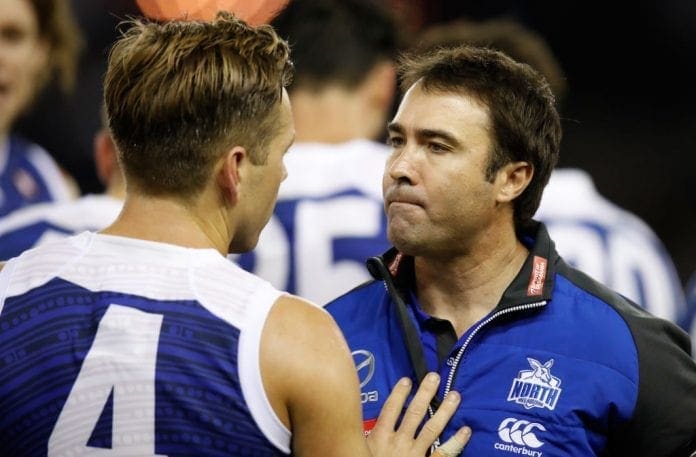 Yet, Scott was again prompted by Edmund, to which he gave a professionally stoic answer.
"No, what I've been doing is just working pretty hard in a tough environment at AFL Vic", Scott said while a cheeky grin was plastered ear to ear. 
While the ex-North Melbourne boss remained to keep his cards close to his chest, it's only a matter of time until all will be revealed as Collingwood and the AFL are expected to announce decisions around the aforementioned vacancies in the coming months.