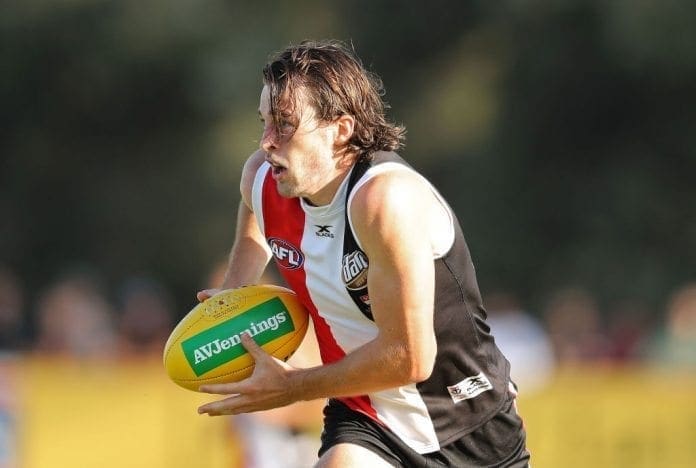 St Kilda has secured the futures of Daniel McKenzie and Brandon White, tying up the pair until the end of the 2019 season.
White made his senior debut in the final round of 2016 following a string of outstanding performances in the VFL for Sandringham while McKenzie has played 16 games in his first two seasons at the club including seven of the final eight games in 2016.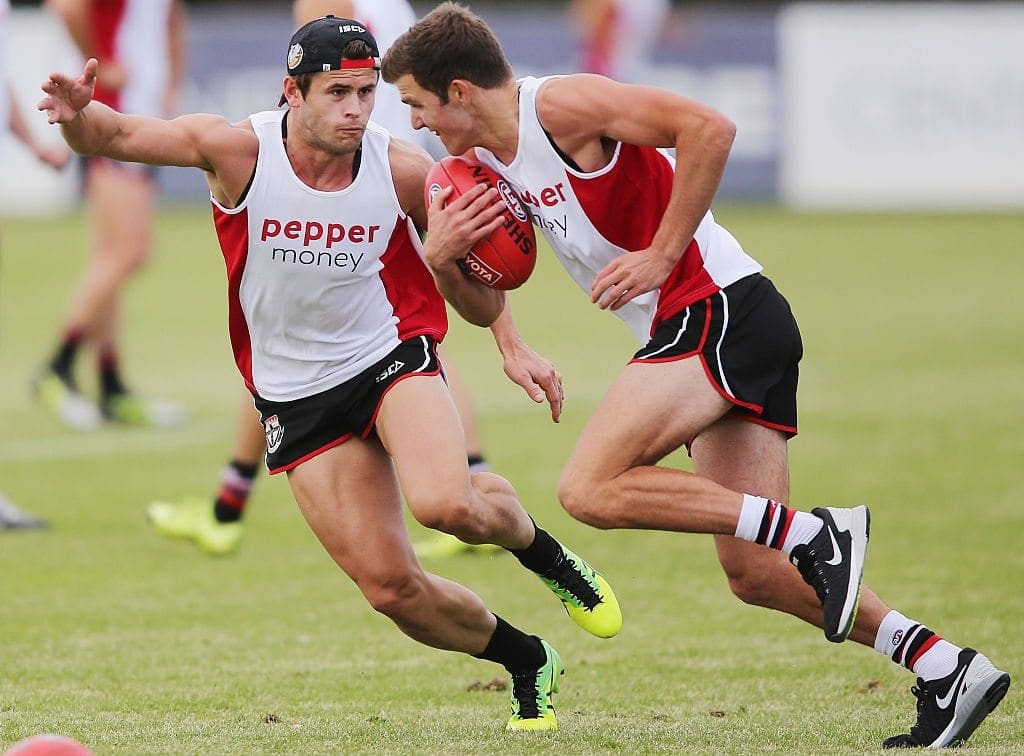 McKenzie, coming off a strong preseason, found a home across half back for the Saints in the latter part of the season and was a strong contributor in the six wins from their final eight games.
"Both Dan and Brandon showed some really positive signs in the second half of last season, with both featuring in the AFL side", St Kilda Chief Operating Officer and General Counsel, Ameet Bains said.
"Dan was able to find a spot in the back half of the year, while Brandon earned a senior opportunity in the final game after strong form at VFL level.
"We hope the pair can build on that momentum in 2017 and become more regular members of our senior side."