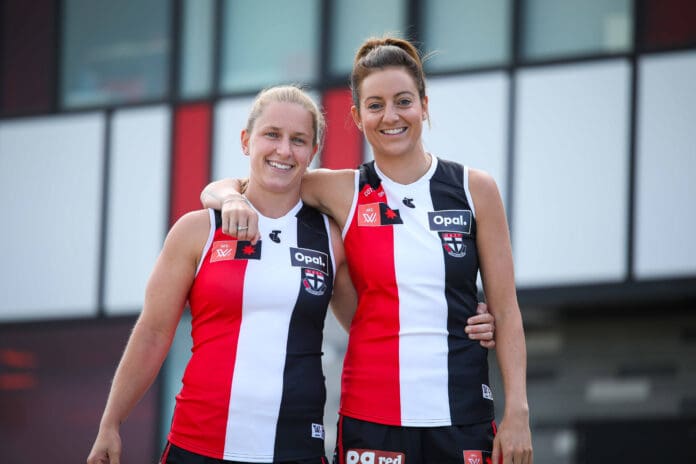 St Kilda have shipped Tarni White and Kate Shierlaw to Collingwood and North Melbourne respectively as part of a five-player, three-club trade, with the Saints adding Pies pair Stephanie Chiocci and Jaimee Lambert on the opening day of the exchange window.
The Saints have also attained Pick 31 from Collingwood as part of the deal, while North Melbourne have sent the Magpies Grace Campbell and Pick 15.
St Kilda's head of AFLW Tessie McManus thanked White and Shierlaw for their contributions to the club on Friday.
"Kate and Tarni have both significantly contributed to the Saints' AFLW program throughout their time with the club," McManus said in a club statement.
"Kate has done so especially through her roles as a captain and vice-captain, as well as her Best and Fairest winning performance last season.
"Both Kate and Tarni were popular among our playing group, as well as among our fan base, and we thank them for everything they gave to our club.
"We'll now work to facilitate appropriate deals with the relevant clubs to make these moves happen for the best of the players and the clubs involved."
Chiocci, the captain of Collingwood since their inception, heads to Moorabbin alongside Lambert in what is a stellar double coup for the Saints.
While losing a multitude of experience at AFLW level, the Magpies have managed to fill the gap with the additions of White and Campbell, as well as the 15th overall pick for this year's draft.
"We're excited to have both Grace and Tarni join our program for season eight of the AFLW competition," Collingwood football boss Jess Burger said in a statement.
"Both players are natural leaders who are extremely mature and despite facing injury interruptions throughout their careers, have shown great resilience and perseverance which we admire.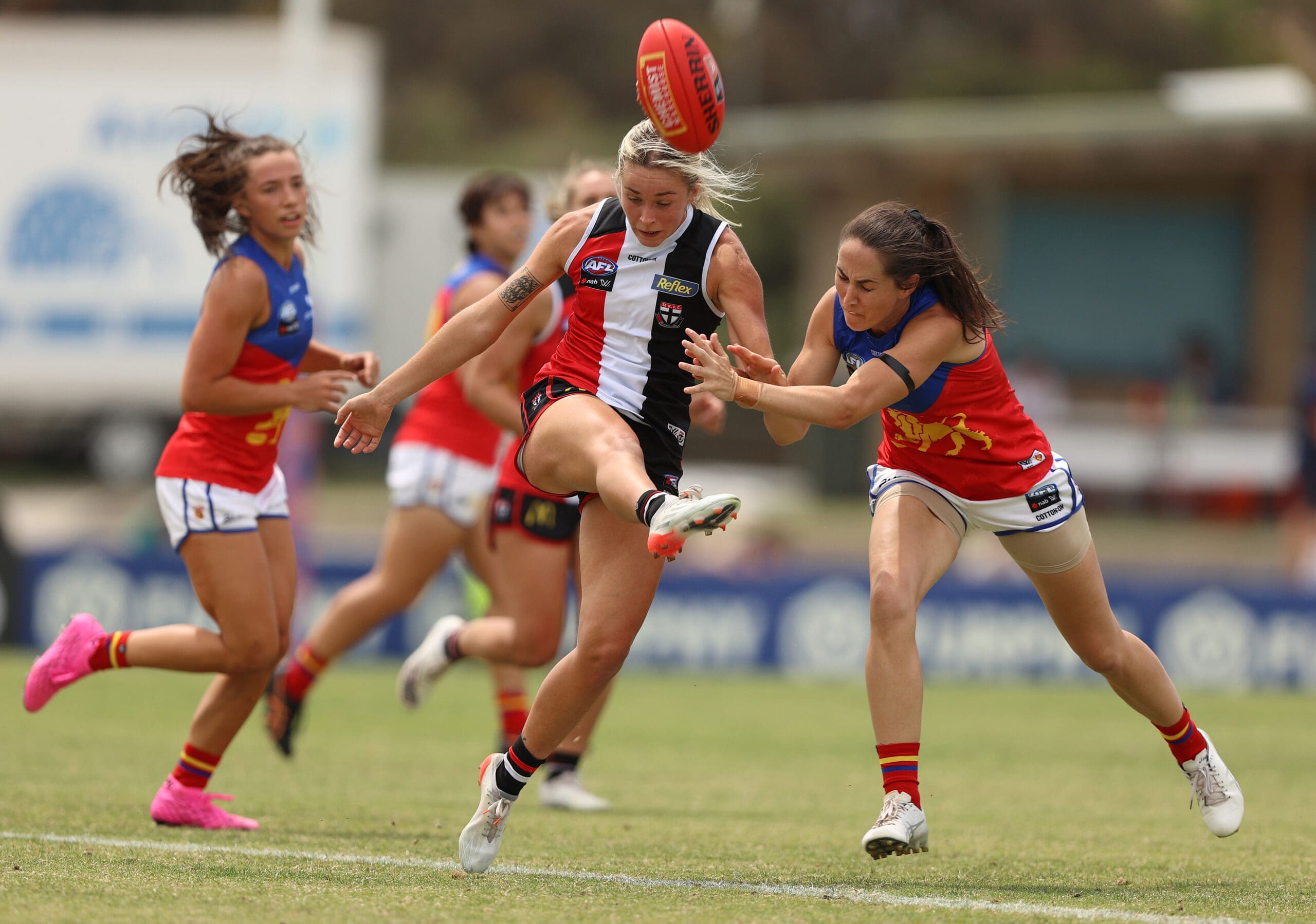 "Grace is a hard-body, repeat effort player who consistently brings pressure to the game. Despite an unlucky run with injury, she is determined to return to her best in 2023.
"Tarni provides great versatility with the ability to play both through the midfield as well as at half-back. She offers an exciting brand of football with exceptional run and great ball use."
The Sign and Trade Period opened at 9am (AEDT) on Friday morning and will run until 3pm on Monday, March 20.