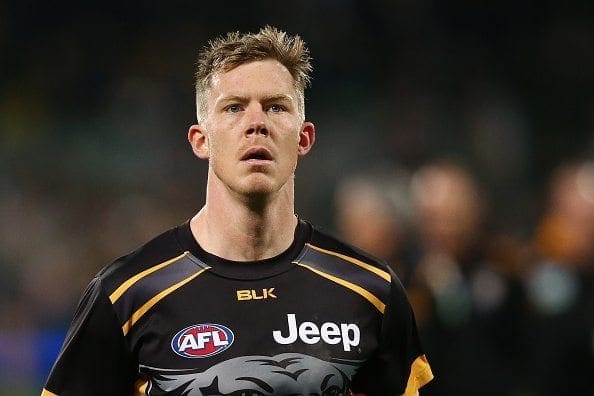 Star Richmond forward Jack Riewoldt has weighed in on the controversial pay dispute, hitting back at AFL legend Leigh Matthews' criticism.
Matthews said on 3AW sports program Sportsday said that he had "lost respect for the playing group over the last two months" regarding the pay debate.
Riewoldt defended the players in a tense dispute over the pay negotiations, which will see their salaries be slashed by 50 per cent while the league is stood down.
"I don't think I could sit here and say one thing that would make people happy," Riewoldt said on Fox Footy's AFL360. 
"I was really disappointed with what Leigh Matthews said.
"For an AFL great to say that about the current playing list is really disappointing.
"At the moment we've put a position to the AFL that says, 'Look, let's re-evaluate in 10 weeks' time' ... because we'll know what's going on with COVID-19," he said.
"But people shouldn't be under any illusion that we're gonna go, 'No, no - we want to be paid fully then'.
"If the game isn't going, we understand that there is a massive role for the players to take here if the game doesn't get up and going in this year."
Riewoldt went on to defend the players' stance on maintaining 22 rounds, saying that more rounds played results in more money for the league, and no jobs lost.
"It's a direct correlation - $50m to $100m a round is lost when we don't play footy. If we play five less rounds, say $250m - they're the jobs that are being cut now," he claimed.
"So we're not saying we definitely want to play this, we're saying, 'If you need us to play 22 games in a shortened time, we're happy to do it'. Because we don't want jobs to be lost.
"It's a pretty simple equation, it's more games, more money, more people have jobs."