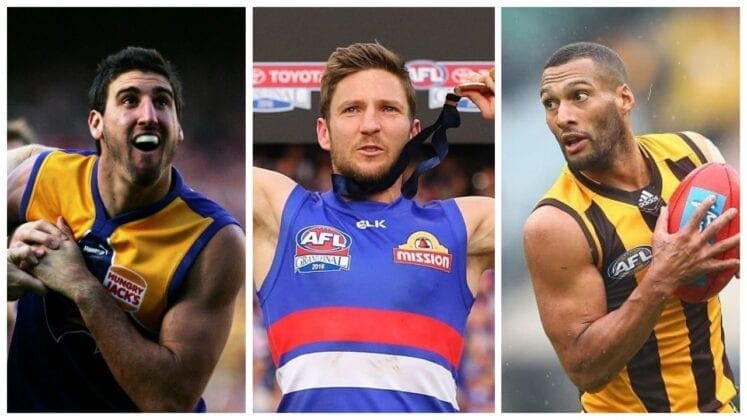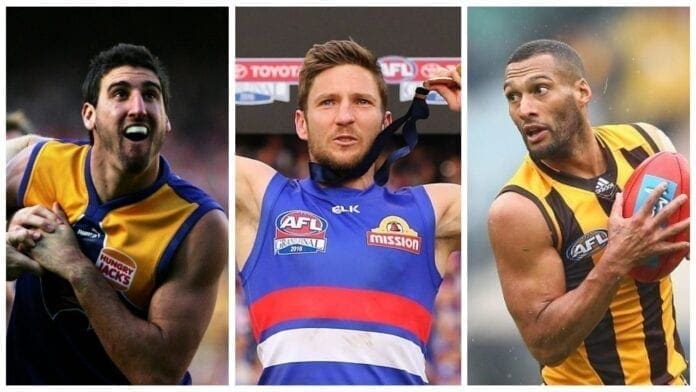 With the AFL Draft looming, pundits and analysts of every pay grade have their focus set on this year's top-end talent.
Should you spend enough time examining phantom drafts, highlights packages and anything uttered by the guru Kevin Sheehan, it becomes glaringly evident who will be taken with a first-round selection.
But what then of those names that slip? What about those that will miss out altogether?
Since 1997, the league has implemented a secondary Rookie Draft for the project players, sliders and risky names that failed to have their names called.
Although the rookie list now appears to be a haven for ageing champions instead of a home for up and comers, here's hoping that when the competition finally settles post COVID-19, that it can return to its initial purpose.
Across the 23 seasons of the Rookie Draft there have been multiple names that never made the senior grade, but for the multitude of untried delistees, there have been a handful of diamonds excavated from the rubble.
Here are the 10 biggest names that found their way onto AFL lists via the Rookie Draft.
10. Kieran Jack
After originally being taken with the 58th pick of the 2005 Rookie Draft, Kieran Jack was made to wait two seasons before his senior debut.
The son of Rugby League royalty Garry Jack, Jack brought the same attributes to his adopted code – lightening quick speed, sublime allusiveness, and an ability to hit harder than his slight frame suggested.
After his elevation to the senior list, Jack quickly hit his straps with a Best and Fairest Medal in 2010 and a Premiership in 2012.
It was following this flag that he, and fellow Pennant Hills product Jarrad McVeigh, were named as Adam Goodes' captaincy successors, a title he held for the next four seasons.
Although a second flag alluded the uber consistent midfielder, Jack was awarded an All-Australian blazer in 2013 and passed the 250 game milestone before hanging the boots up at the end of 2019.