The AFL is the country's greatest game and needs the biggest and best stadiums - but where do they all individually rank?
We've ranked how every stadium stacks up, from the seating, food, transport, architecture, atmosphere and overall aesthetics.
Where does your favourite ground rank?
13. University of Tasmania Stadium
The Roof isn't high enough! It is incredibly unsatisfying watching balls continuously be kicked over the roof in Launceston, the camera is on the wrong side of the ground, the near side is far more picturesque than the far side. It's a big ground though, perhaps too big.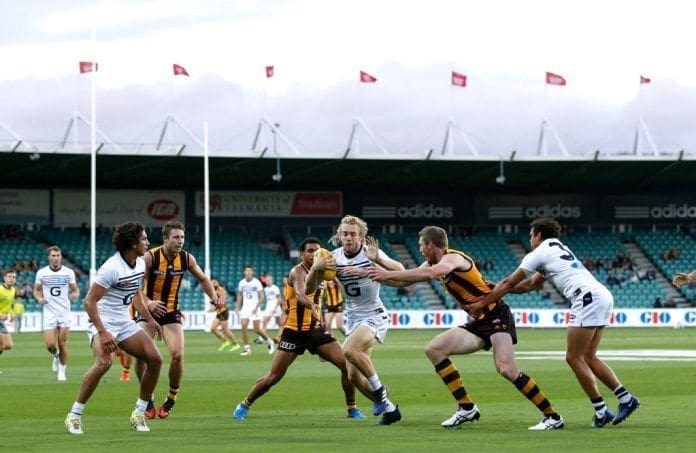 LAUNCESTON, AUSTRALIA - FEBRUARY 17: Cameron Guthrie of the Cats in action during the AFL 2017 JLT Community Series match between the Hawthorn Hawks and the Geelong Cats at the University of Tasmania Stadium on February 17, 2017 in Launceston, Australia. (Photo by Adam Trafford/AFL Media/Getty Images)