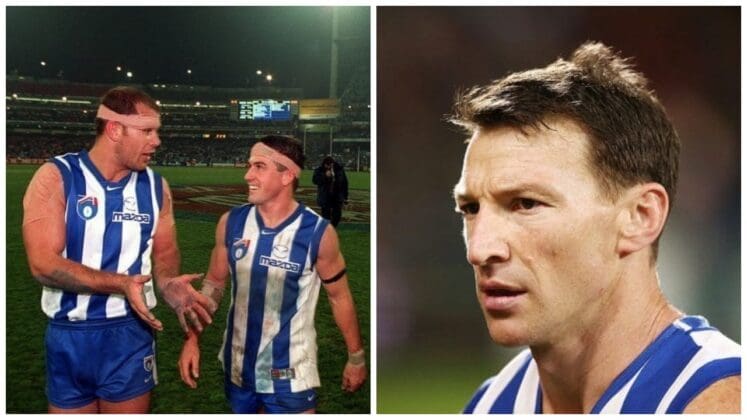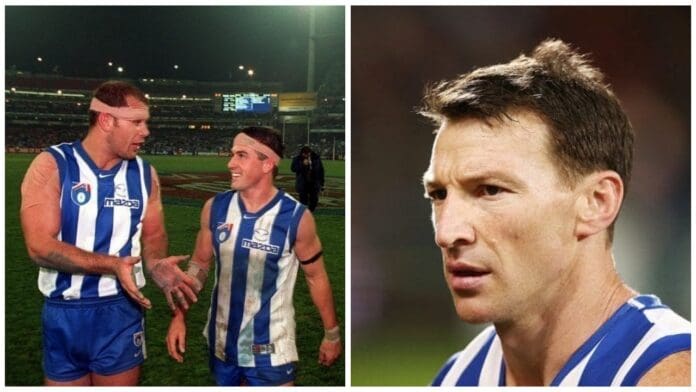 North Melbourne great Brent Harvey has spoken on the aftermath of ex-teammate Wayne Carey's infamous exit from the club.
Carey left Arden Street in 2002 after an extramarital affair with the wife of vice-captain and then-close friend Anthony Stevens, with the entire club condemning Carey's actions which soon saw the two-time premiership player resign.
The four-time Kangaroos best and fairest signed with Adelaide at the end of that year and soon faced numerous injury setbacks during his time in South Australia.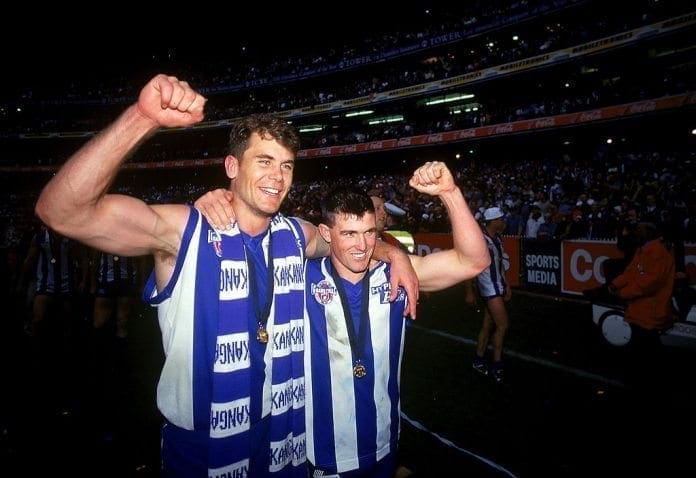 North Melbourne finished 7th in 2002 before consecutive seasons outside of the top-eight.
Harvey, who holds the game's record of 432 career matches, was a key member of the Kangaroos' future and retired in 2016 after an illustrious career in the blue and white.
Speaking on the Inside 50 podcast with Crawf and Quinny, Harvey stated the impact of Carey's controversial exit played a large role in the club's failed successes in the following seasons.
"It put our football club back four or five years," Harvey said.
"Not in terms of just Wayne leaving, but just everything. Anthony Stevens became the captain, he didn't need to be captain with everything going on, there was a big divide with the group.
"My initial thought was it's not true but once you find out something happened it's like, 'Wow'.
"We lost not only our best player but our captain, probably one of the greatest players to ever play our game. That's hard to digest as a young kid that's trying to win flags and do everything.
"It was big, the press conference, there was people on top of cars, there were people in trees taking photos of a group that did nothing wrong.
"It was mind-blowing.
"At the time it was huge and you look back and that was a time you probably don't want to go through again as a football club."