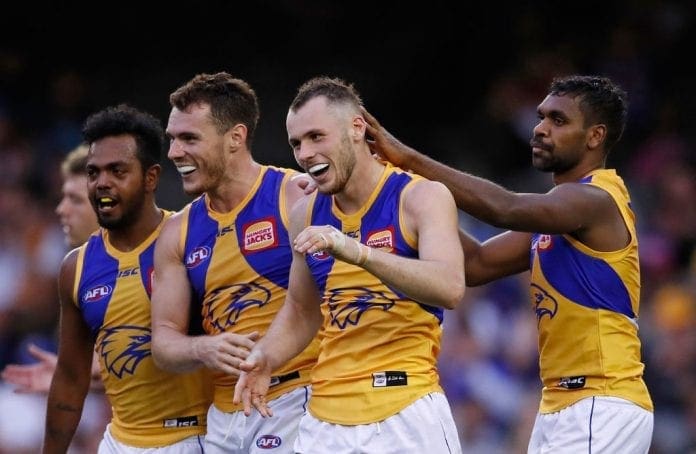 Eagles premiership player Daniel Venables has called time on his AFL career.
It is understood that the 22-year-old was handed a recommendation by an AFL medical panel to avoid contact sport, leading to an abrupt ending to his short career.
Venables has played 21 games for West Coast since making his debut in 2018, a season where he played 15 matches and went on to be part of the club's premiership team.
A serious head trauma incident the following year has since placed the Western Jets product on the sidelines and battling concussion symptoms.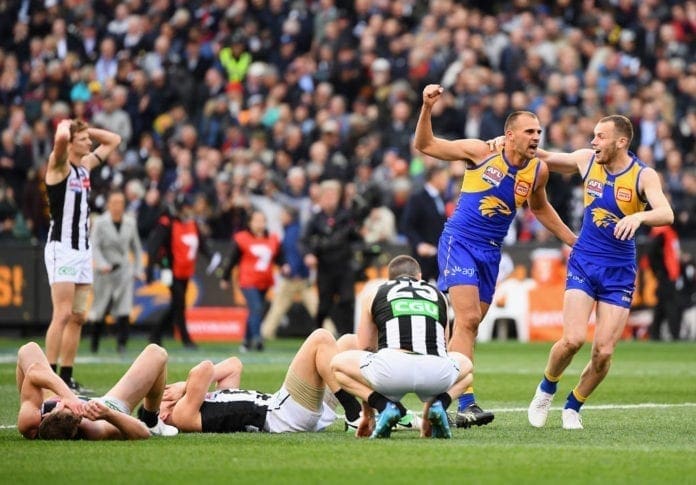 Venables addressed his teammates at a team meeting this week to deliver the heartbreaking news.
"It's hard talking to all of your mates," Venables said, per the club website.
"When I was practising I was alright, but when you get there it's different.
We bring you into today's emotional team meeting, as Daniel Venables announces his retirement to the players and staff 💙 pic.twitter.com/2NRTAqNxOv

— West Coast Eagles (@WestCoastEagles) August 4, 2021
"I'm sad, but I guess I'm relieved because the pressure's off and now I can focus on my rehab. I'm not able to play again, so I can just concentrate on my health.
"It's not until you sit back and reflect on the time that you understand how far you've come and the things you have had to go through. I feel like this has matured me as a person and it will help me in the future.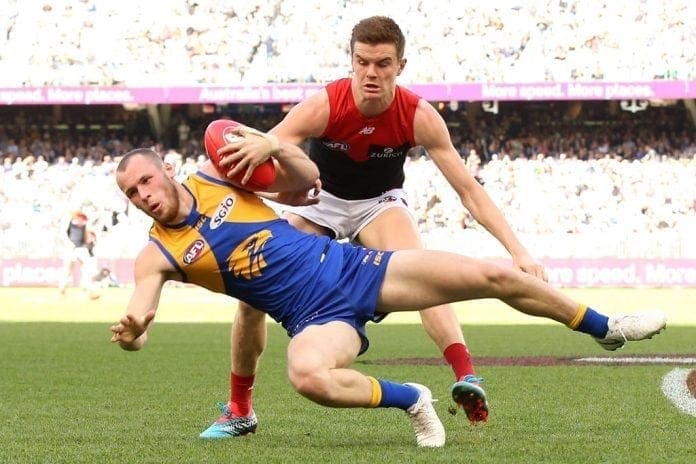 "It has been two-and-a-half years, I am a very realistic person and I understood it was going to be tough to get clearance to play.
"I am grateful for the opportunity I got to play in a Grand Final. It's pretty hard to come by and I will always have that to hang my hat on. It will always connect me to the club."
Venables joined the Eagles via the 2016 national draft as the 13th overall selection and managed to boot 11 goals in his short career with the Eagles.