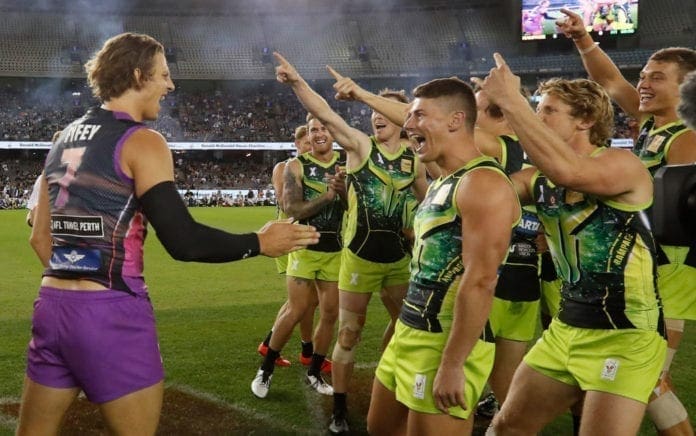 After just two AFLX events, SEN Breakfast host Tim Watson believes the short-sided competition won't be back for a third instalment.
The AFL devised the new format two years ago, and have played two different variations of AFLX in 2018 and 2019, with every team participating in the opening year, before just the game's elite took part in the 2019 set-up.
However, Watson says coaches have been against the format for some time, and have now seemingly had their concerns heard by the AFL, with the event set to no longer be apart of the pre-season fixture.
"I've got an acronym for you. I'm hearing this, but you've got to put the pieces together: AFLX RIP," Watson told SEN Breakfast.
"What do you think that means?
"I'm hearing there was a lot of opposition to it from AFL clubs.
"There'll be no more AFLX, that's what I'm hearing."
Despite AFLX seemingly being taken out of the pre-season fixture, the format itself doesn't look to have died completely, with this year's EJ Whitten Legends game set to be played AFLX-style.