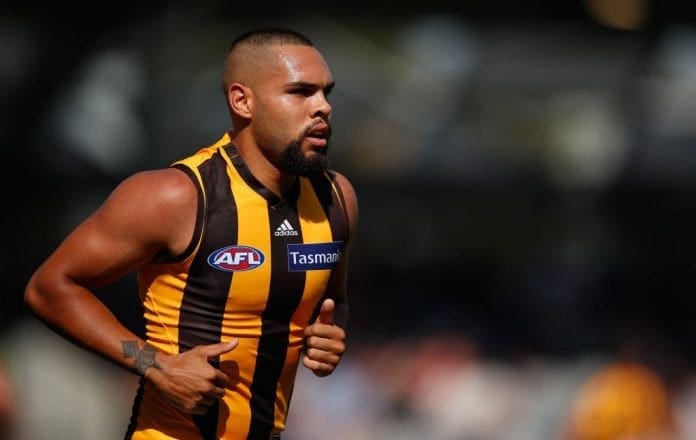 Former Port Adelaide star, Kane Cornes, is already looking to some spicy match-ups in season 2018, with old faces returning in new colours, and the impact they can have for their new clubs, and the nightmares they can install in their old clubs.
28 players were swapped and exchanged for in the off-season, with superstars crossing to rival clubs for more success, money and family reasons, all of which will be remembered when the old and new teams face each other this year.
Whenever a big player crosses from one side to another, many downplay the interaction, focusing on the game plan, and just winning the game. However, there is always a personal vengeance against their ex-team mates.
Jake Lever will have to face his former team (Adelaide) twice, and look for the match-up with him and Taylor Walker to spice up, with a few extra players on standby for both teams.
Adelaide will have a problem with their own men, with Bryce Gibbs and Sam Gibson facing their old teams, Carlton (twice) and North Melbourne (once) respectively.
Pending his hamstring complaints and fitness with recent shoulder injuries over the last few seasons, Gary Ablett will enjoy getting back into the white and blue hoops of Geelong, leaving Gold Coast after just seven years at the expansion club.
The triple 'S' at Essendon will also be looking to show just how good they are, with all three looking for a change of scenery, as well as a chance to be a part of something great in 2018. Jake Stringer left the Bulldogs on a sour note, falling out with former coach Luke Beveridge and will aim to prove his worth in Round three, while former Giant, Devon Smith and Sun, Adam Saad, will be able to play against their former team mates once each.
Yet, it's one player who may have yet the biggest impact for his new club. Former Port Adelaide forward, Jarman Impey, could be the missing link the older Hawks need to be able to climb back into September action. Clarkson is renowned for his new players to have an immediate impact, look at Shaun Burgoyne, David Hale, Josh Gibson, Stuart Dew to name a few.
"Which exchange will come back to haunt their former club most?" Cornes began on SEN on Monday morning.
"For me, Jarman Impey is that man. Impey is still only 22 years old and has an impressive 75 games to his name. He's capable of playing at either end and has elite speed.
"He is courageous, one of the best tacklers in the game and defensively very sound. Clarko and the Hawks have got themselves a beauty, look away now Port fans."
The new Hawk will be able to play against his old time once, where he will look to use his speed through the middle of the ground and be an excitement machine for the Hawks.