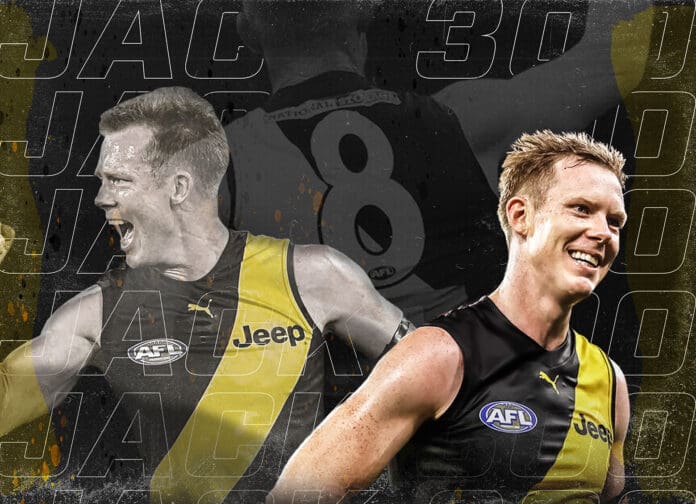 Jack Riewoldt will become just the fourth Richmond player to play 300 games for the club when the tigers take on Brisbane this weekend.
Originally scheduled for the MCG in front of the ever loyal Tiger-Army, the milestone occasion will now take place at a likely less than half-full Metricon Stadium.
Riewoldt arrived at Tigerland from Tasmania in the 2006 national draft with the club unrecognisable from the on-field juggernaut we have come to know in recent years.
The Tiger Army has seen Riewoldt grow and develop both on and off-field. He has gone from an inconsistent but promising youngster to an ever reliable veteran and family man.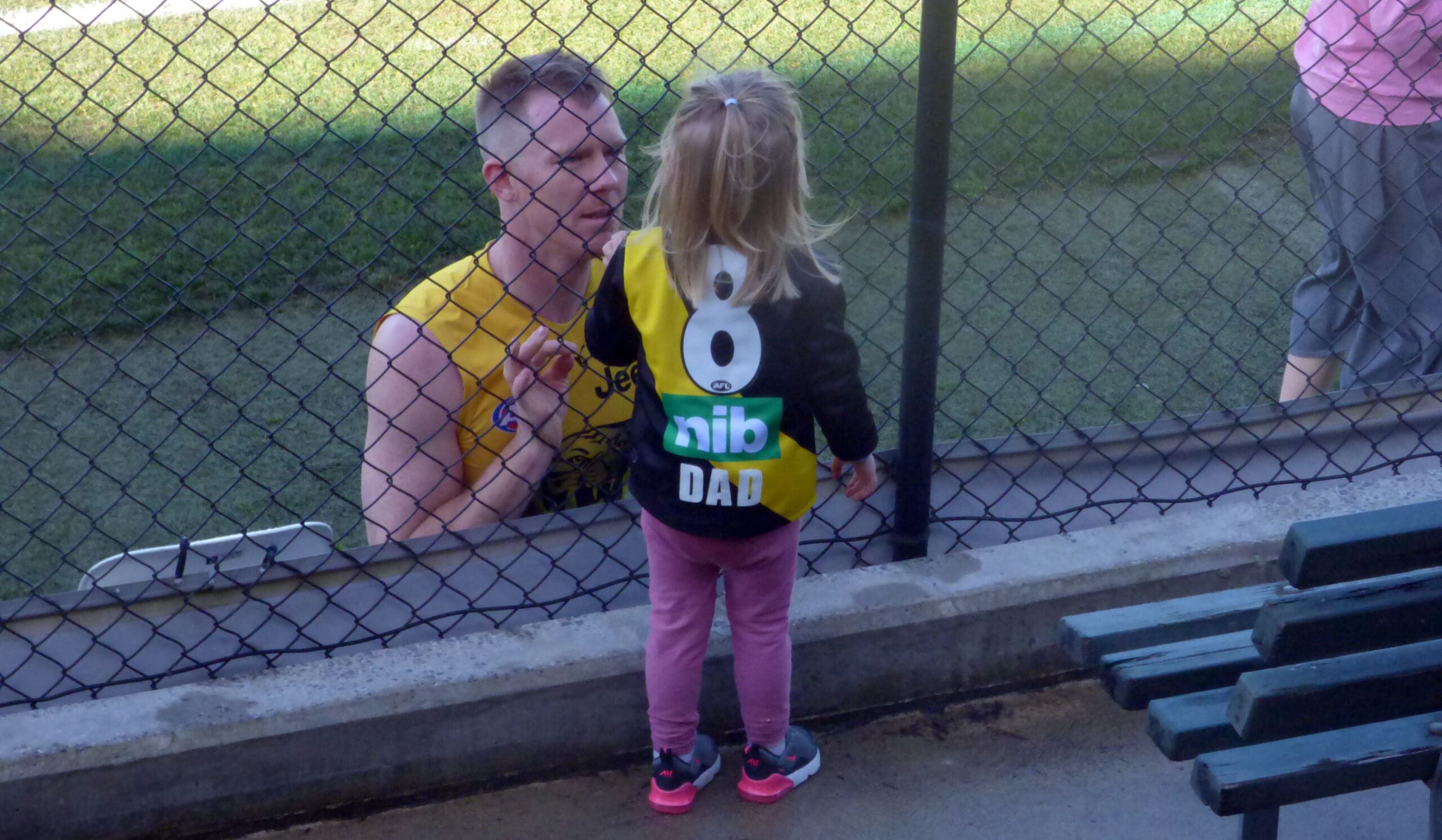 He joins elite company in the Punt Road 300 club. Only Kevin Bartlett, Francis Bourke and Jack Dyer have reached the milestone for the Tigers.
Riewoldt told media that he felt "embarrassed" to be mentioned in the same breath as the other greats to have played 300 games for the club.
"It's a little bit embarrassing to be honest. They're the greats of not only this football club, but of the AFL," Riewoldt said.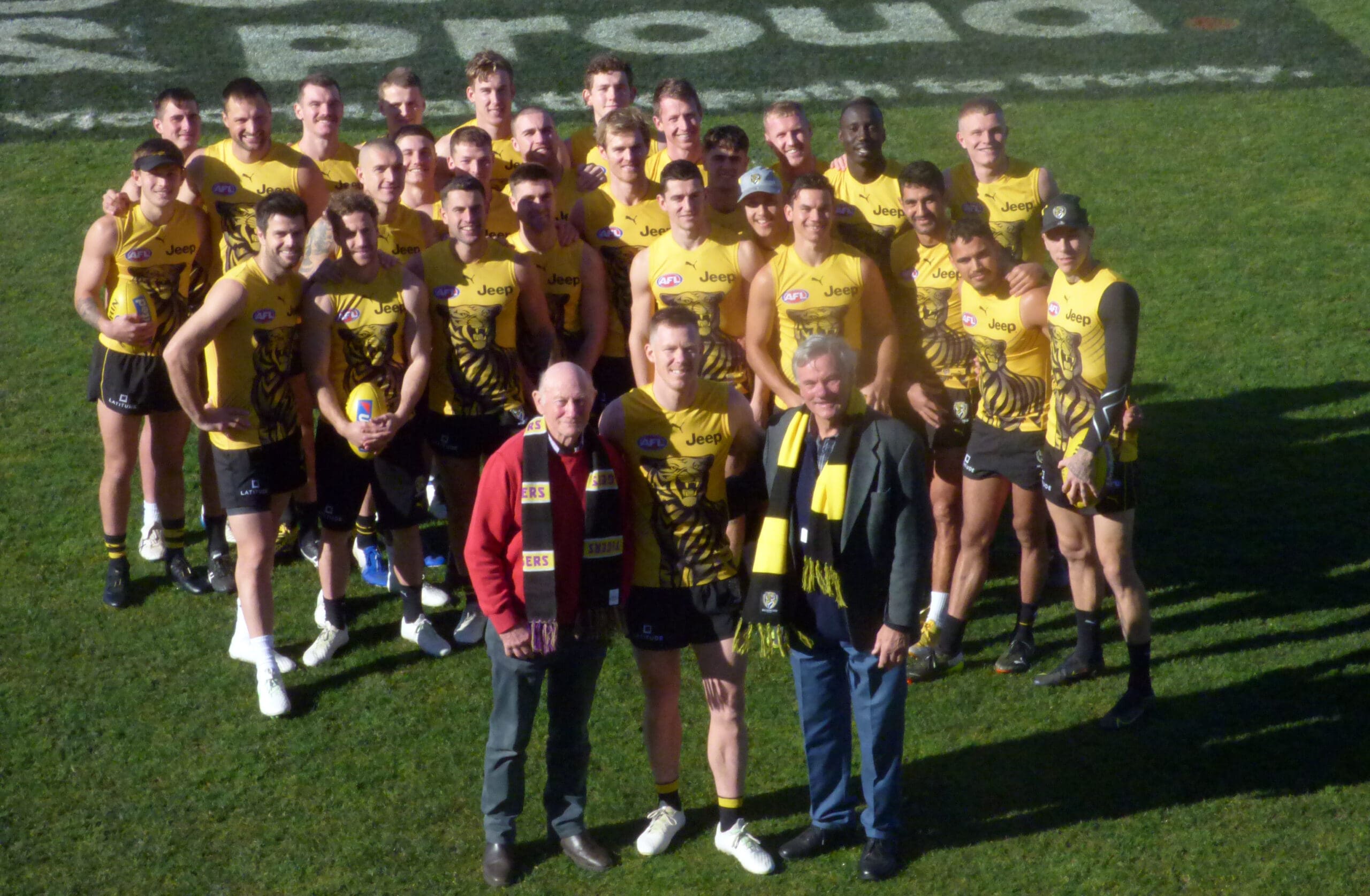 Riewoldt spoke about the success he has enjoyed in recent years. But when asked for a career highlight, Riewoldt opted to push the flags aside and focussed on a night at in the infamous ANZ Stadium in Sydney.
"Grand Finals aside, winning nine in a row to make finals in 2014. I will never forget, that was Chris Newman's 250th and I idolised Chris when he was captain here," Riewoldt recalled.
"That was a really important game to me and to us and the one thing I will never, ever forget about that was Ted Richards slipping over at ANZ Stadium and Dustin kicking the winning goal.
"I was lucky enough to finish with the ball in my hands that day and it was a day of just pure emotion."
While the flags have been wonderful, Riewoldt acknowledged that they wouldn't have been so sweet had he not arrived at the club and gone through the tough times at the start.
It wasn't until 2013 that Riewoldt played a final and he didn't win one until 2017 in a year he tasted the ultimate success.
The milestone man said that he wouldn't have it any other way.
"I think that's one of the things I'm most proud about. I've actually experienced the real lows of AFL football and finishing last and getting early draft picks and the hype of players coming in," Riewoldt said.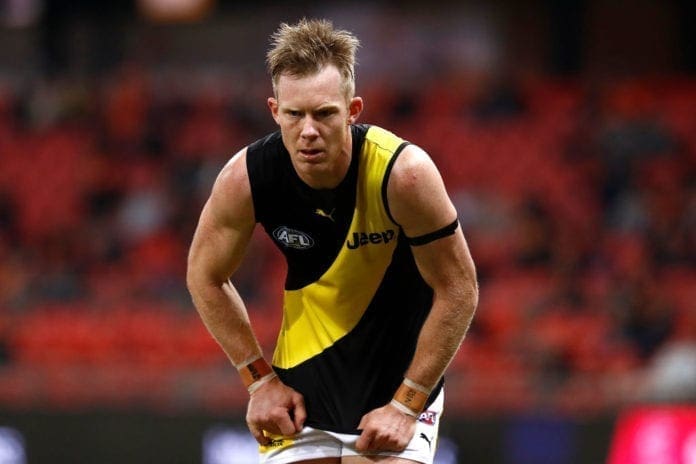 "Now to see the success, it's the journey and the way I would have and have loved doing the journey.
"I know I've played a little part in that journey along with every other player that's been here over that period of time."
The three-time Coleman Medal winner has become a much more composed player in recent years but has never lost his child-like enjoyment of the game. He has found the balance of maturity and fun almost perfectly.
Riewoldt paid tribute to his family. He said that his life took a turn between 2016 and 2018 in what became a real period of maturing for the energetic forward.
"Between 2016 and 2018 a lot of things happened in my life. The passing of my cousin Maddie was a really trying time for my family and myself," Riewoldt recalled.
"I got married and had our first child Poppy, they were really pivotal times in my life. The journey of a footballer, you obviously see the person in the jumper on the weekend but you never see the crucial parts behind the young man or the young girl that plays AFL football.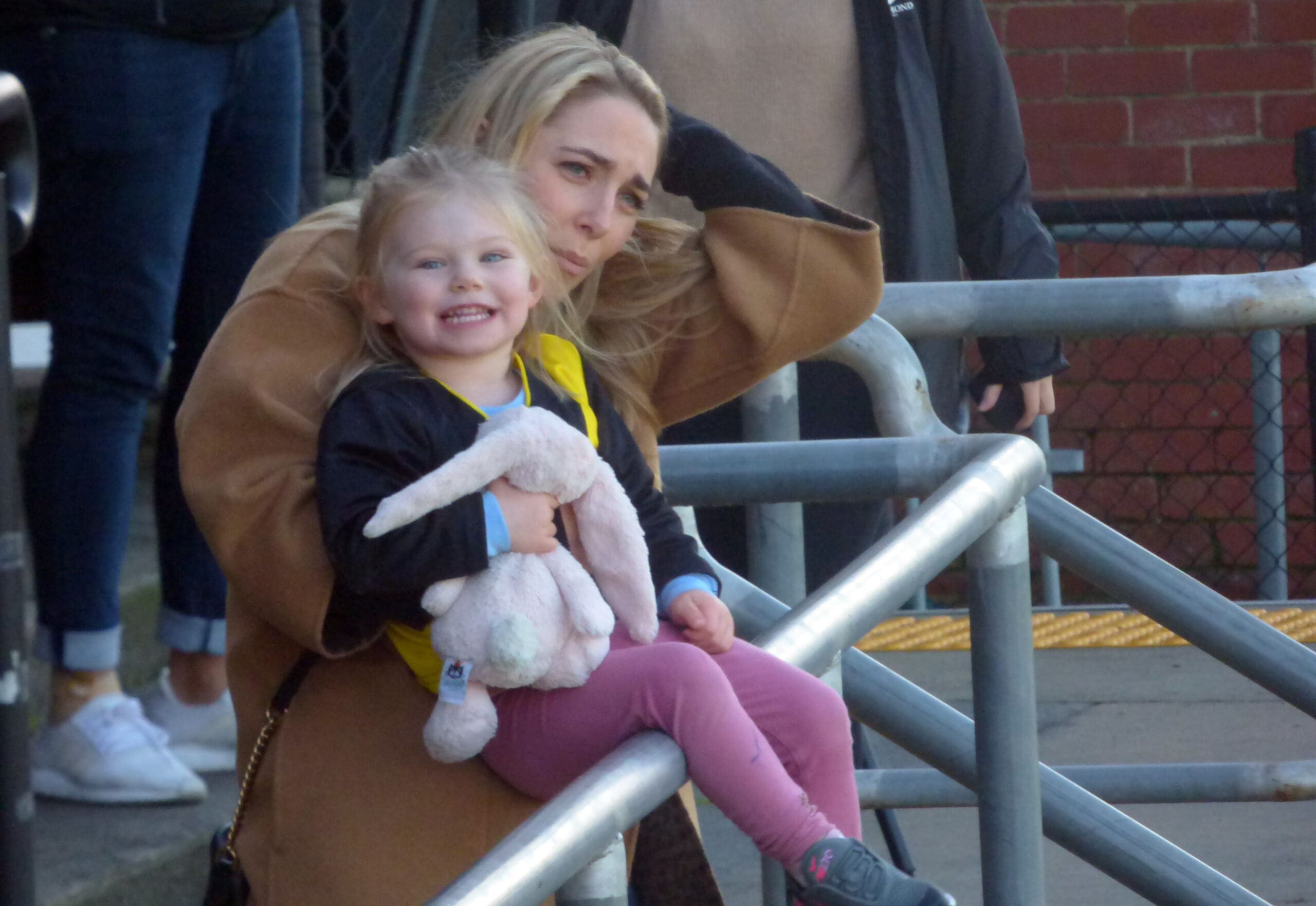 "For me so many people have impacted my life along the way, none more so then my wife Carly and now my family and my two little girls Poppy and Hazel. They make me who I am and keep me grounded."
Richmond CEO Brendan Gale paid tribute to his star forward saying that Riewoldt has been a credit to the club and real team-man.
"I'm extremely proud of him. He's an incredible team player and has been involved in some big match-defining moments in some big games in recent years," said Gale.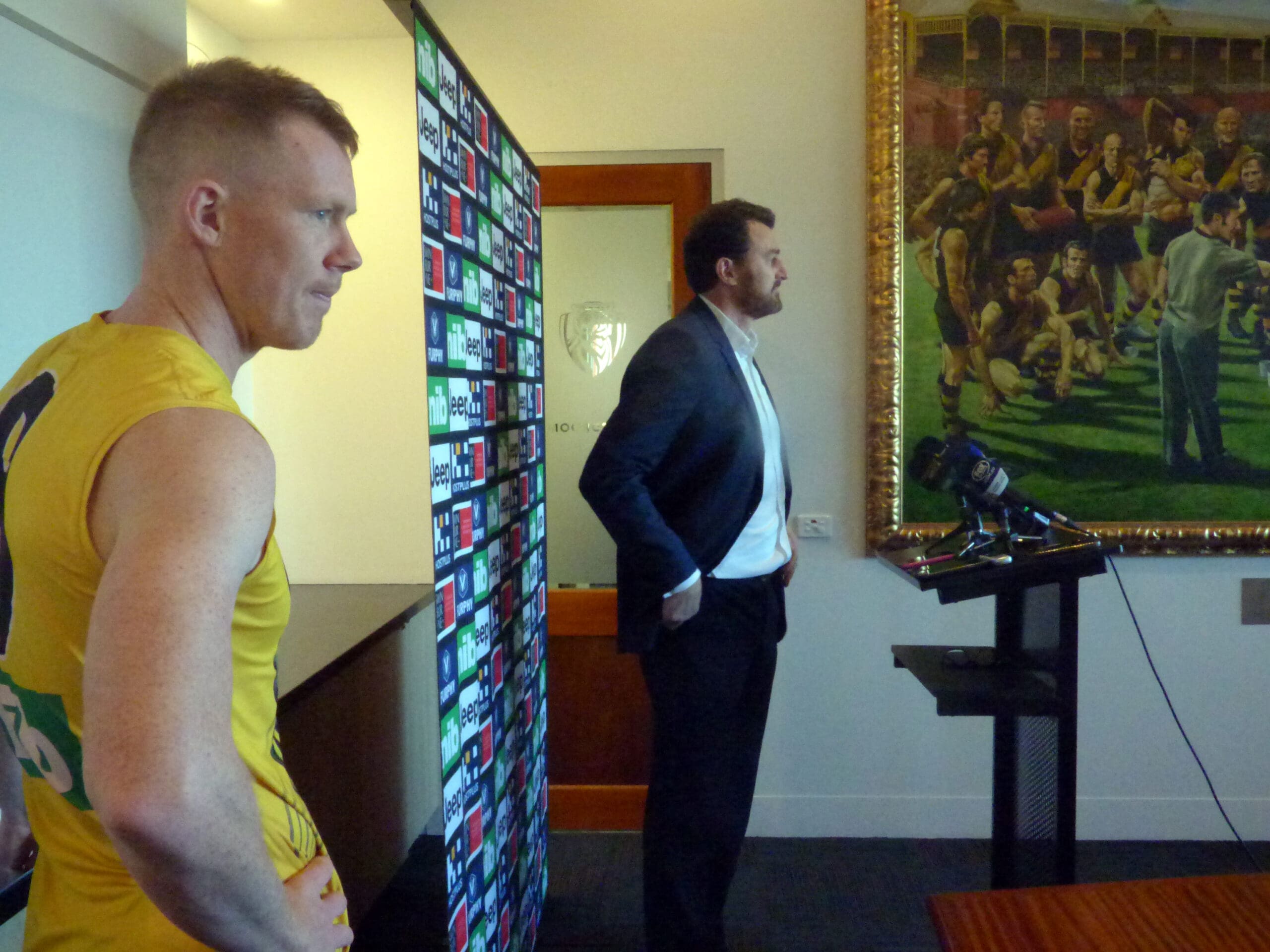 "The most memorable highlight of mine was about ten minutes into the third quarter in the 2019 preliminary final where Jack, knowing he couldn't mark the ball. Knocked it over the back to (Dustin) Martin who kicks a goal and we were rolling."
Riewoldt already had his name etched in the history of the Richmond Football Club. Three premierships and three Coleman's will do that. But now he joins an even more exclusive Richmond club.
A man who has entertained the thousands of Tiger fans and millions of fans of the other 17 clubs, Riewoldt is one of the good guys.