Geelong veteran Isaac Smith has voiced his support for the league's recent crackdown on ducking to draw high free kicks, labelling the tactic as a "pet hate".
In the wake of heated discussion about Collingwood youngster Jack Ginnivan's antics to draw free kicks throughout this season, the AFL moved to avoid rewarding free kicks to those who duck for high contact free kicks.
Smith's teammate and Geelong skipper Joel Selwood has also been widely condemned by rival fans throughout his career in regard to the number of high free kicks he has drawn.
Speaking on RSN 927, when asked about the crackdown, Smith said backed the interpretation and believes that players bring the tactic into the AFL from junior football.
"It's filtered down into junior football. Not naming names, but you're seeing a few of these young guys coming into the competition and it's something they've got in their arsenal," Smith said.
"It might draw them a free kick and win them the footy every now and then, but it's certainly not what we want to see in the game."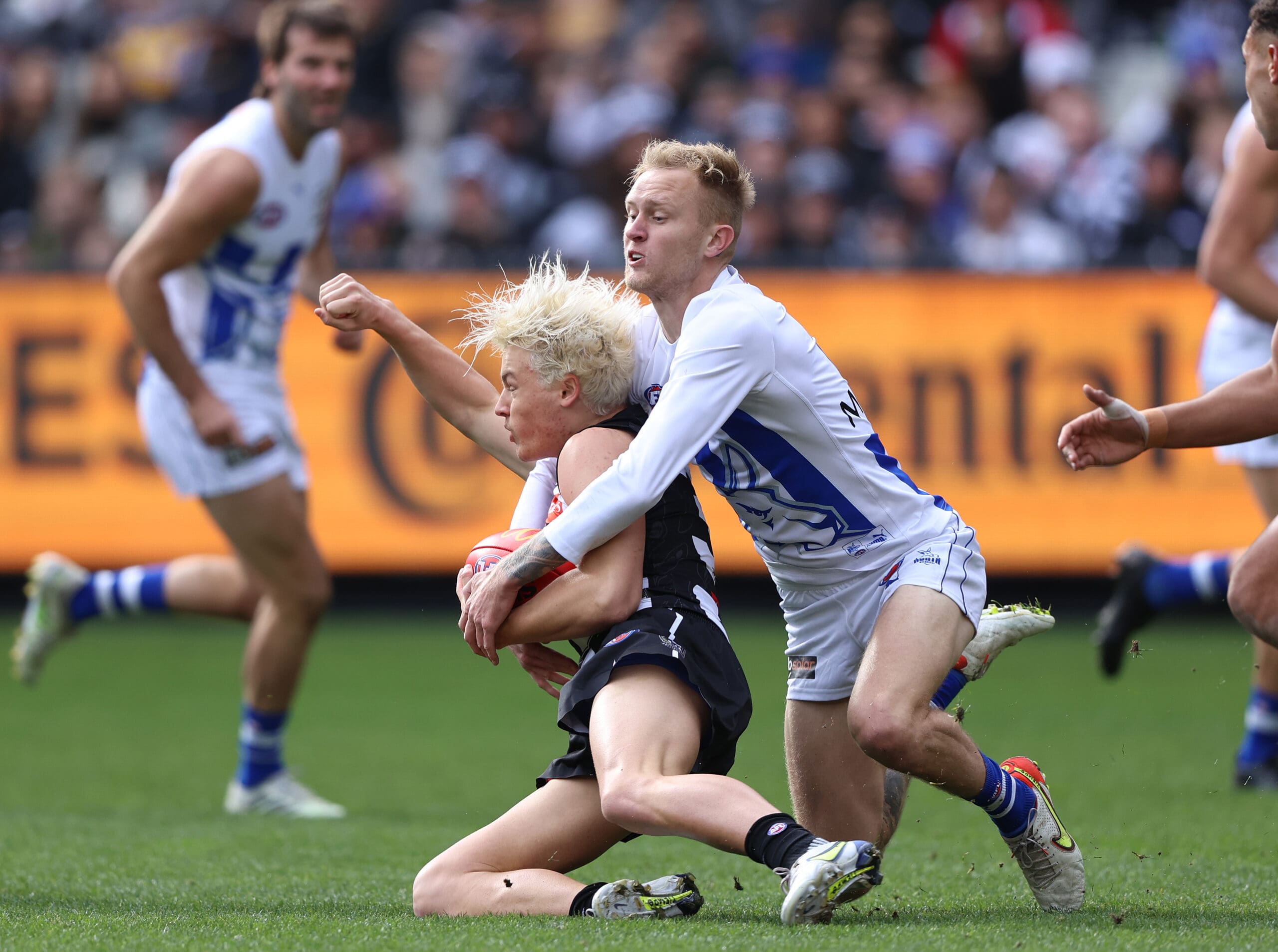 The triple-premiership player stated that he is not a fan of the tactic, labelling it as a "pet hate" of his in the modern game.
"To be honest, it's a pet hate of mine. I think we should just play the football," Smith said.
"If you initiate contact, it's got to be play on."
However, Western Bulldogs coach Luke Beveridge has voiced his displeasure with the change, labelling it as "another flinch" from the league when speaking to the media earlier today.
Beveridge believes the rule should have been left alone, believing that it will add more confusion to the game, with perception ultimately left up to the umpires to make the final decision on players' antics.
"Just leave it as it is. "It's another flinch (from AFL)", Beveridge told media.
"Reward the player that goes harder at the football."
Luke Beveridge hasn't held back on his thoughts around AFL's latest rule tweak re: drawing head high tackles

"Just leave it as it is"

"It's another flinch (from AFL)"

"Reward the player that goes harder at the football" @7NewsMelbourne @7AFL

— Andrew McCormack (@_AMcCormack7) July 20, 2022
The AFL's new adjudication outlines that the umpire will call 'play-on' should a player shrug or drop to gain a free kick. Holding the ball will be called should a player duck or drive into the tackler without successfully disposing of the ball.