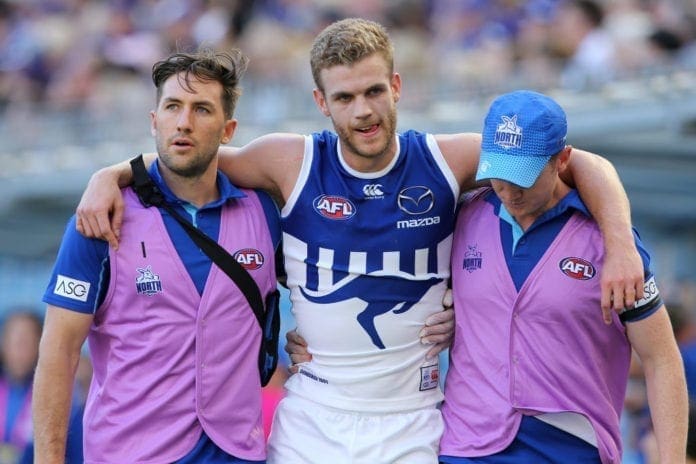 Ed Vickers-Willis underwent an arthroscopy on his surgically repaired left knee earlier this week after some discomfort.
It was round one this year when he tore his ACL against Fremantle, and that forced him out for the rest of 2019 but his recovery was going well until this incident.
AFL.com.au reported that North Melbourne officials were worried about the graft, a similar situation to Alex Rance pulling the pin on his finals return.
The operation 'tidied up' some minor issues and the luckless Roo will focus on strengthening the knee again leading up to Christmas instead of getting back to running.
He is expected to increase his training after the break but still stick to a modified program. There is no return date suggested yet as it depends on how he has progressed after Christmas.
Vickers-Willis has played 15 games since he was drafted in the 2014 NAB AFL Draft but has looked good when he has played.
He has had a bad run of injuries including posterior cruciate and lateral ligament tears in his right knee in 2018 and a PCL issue keeping him out for half of 2017.