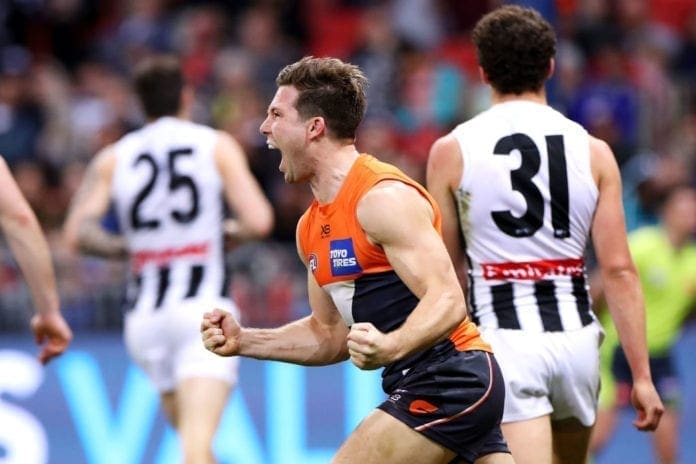 Iain Findlay, a former player advocate, has explained why he thinks Toby Greene has a chance to get off his suspension for GWS' preliminary final clash against Collingwood on Saturday.
Greene had his one-match ban upheld at the tribunal on Tuesday night by for making unreasonable or unnecessary contact to Lachie Neale's eye region in GWS' win over Brisbane in last week's semi final.
Thursday night's appeal to the AFL Appeals Board on is the last opportunity for Greene to play on the weekend.
In an interview on SEN's The Sporting Capital, Findlay discussed Greene's case and how he would approach it.
"I would've done a lot more work on that tape," he said.
"I would've got him to walk them through the sequence of events that was being shown.
"I would've stopped it and I would've gone frame by frame.
"You're jumping on top of those two guys? Yes I did.
"What were you trying to do? I was trying to rake the ball in.
"You've got to paint the picture chronological to what they're seeing."
"I think if they present the case in a logical and chronological order, I think he's a very good chance to get off," he said.
With the Giants already missing superstar Lachie Whitfield due to appendicitis, the club will be hoping Greene's case is strong enough for him to take the field in the do-or-die final against Collingwood.
GWS will be hoping to reach their first Grand Final when they take on the Magpies in their third preliminary final in their short history on Saturday at 4.35pm (AEST) at the MCG.