With a do-or-die preliminary final clash against the Lions on the horizon, Geelong wingman Isaac Smith has expressed his excitement ahead of the matchup as the Cats search for a grand final berth.
Speaking on RSN Breakfast Club, the 33-year-old is hoping the club's hard-fought victory over Collingwood at a packed-out MCG in the first week of finals can hold them in good stead heading into what looms to be another exciting encounter against Brisbane.
"We don't believe we performed our best against Collingwood and we were a little bit disappointed with how we went about it but, when we looked at it and reflected, it was the first time that the team had played in front of 100,000 in probably four or five years," Smith said.
"Even though a lot of us had been there before, it was still just a different type of atmosphere and probably a different level of anxiety going into a game so it was nice to be able to have that big first final against Collingwood at a full MCG.
"Hopefully we've blown that out of the system and onwards and upwards from there."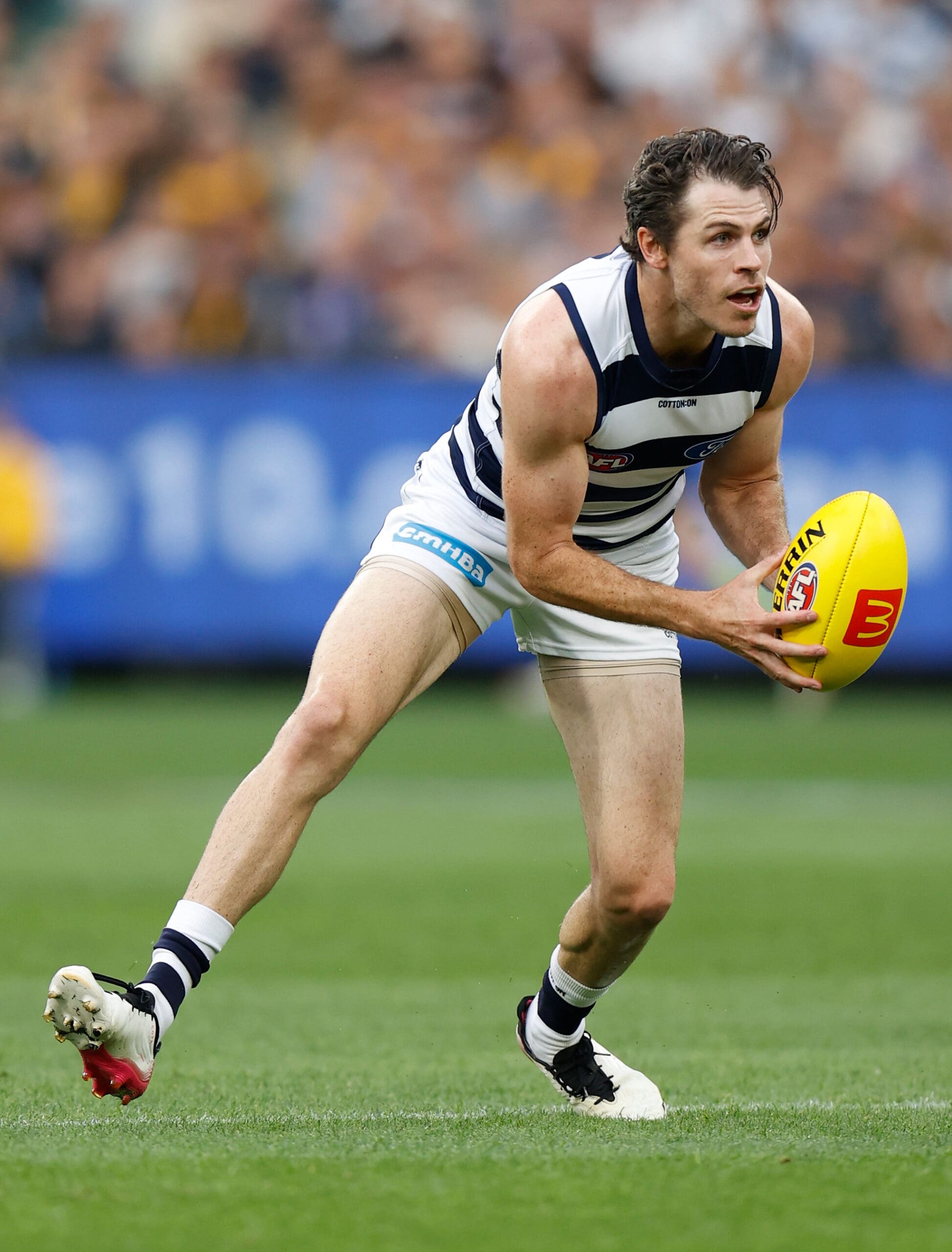 The former Hawk, who is no stranger to playing in big finals and winning premierships, will make his 25th finals appearance of his career against the Lions on Saturday, with Smith holding a 14-10 record in September.
When asked about the difference between the finals that he's played throughout his career, Smith said that the feeling changes year to year with a variety of factors playing their part in all club's finals campaigns.
"It's different in the sense that I know that I don't have many finals left, so maybe the appreciation level goes up a little bit," he said.
"Certainly there's nowhere near the level of anxiety that you had when you were a younger player into the system and it's probably more around just enjoying it.
"In a team sense, it's different for a whole mountain of reasons. One, I'm at a different club. Two, we're in a different position. Every year that you play finals, you're going in with a different squad, different coaching staff. There's so many variables.
"It'd be very exciting to get the chocolates on Friday night cause we feel like we've done a lot of work and put ourselves in a really good position."
The implementation of the pre-finals bye has become a major point of discussion amongst those in the footballing world, with the main argument against it questioning whether it halts momentum for the best sides, given they may only play one game in three weeks.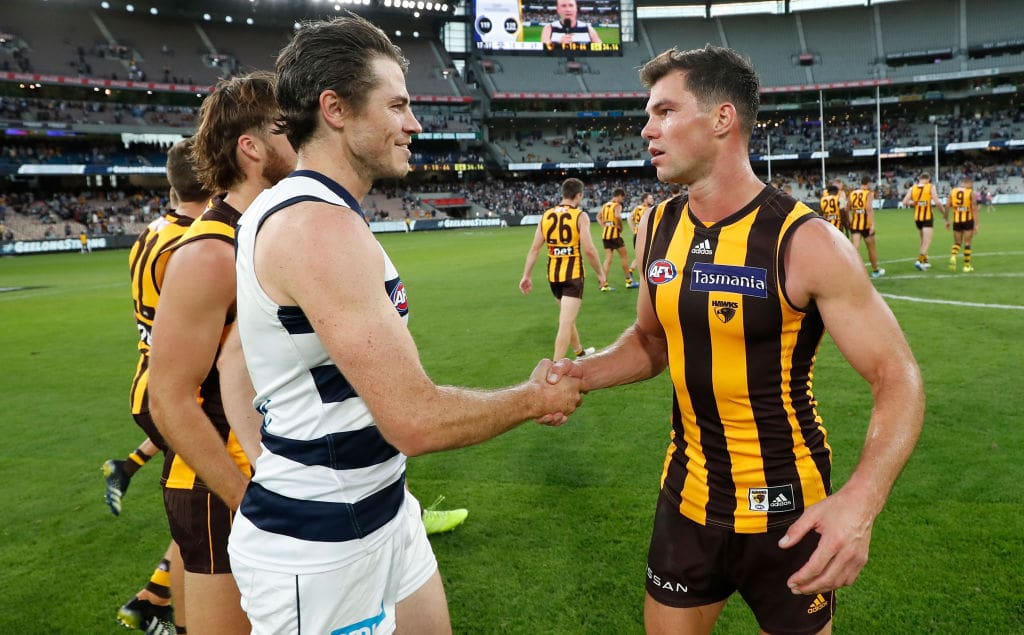 When asked whether or not the pre-finals bye gave teams an advantage, Smith said that there is a further element of the unknown when entering finals with a variety of aspects coming into play at that stage of the season.
"I'm not sure if it's a significant advantage, I think since we've seen the bye come in pre-finals...there's probably been more variables and more unknown results to what there's previously been," Smith said.
"I think the Bulldogs probably highlight that when they won the premiership back in 2016, I think that was the first year or something, they were the first team outside of the top four in a long, long time to win a flag.
"How it benefits you, I'm not sure. It all depends where your list is at in its age demographic, where your list is at with concerns to injuries and interruptions throughout the season and just how as individuals, and as a coaching staff, you're prepared going into the game.
"So we think we've done a really good job, we've still got a couple more days to prepare but I guess that's the unknown and that's the excitement around it for all the football fans as well.
"Brisbane had a really strong game against Melbourne and history would say a lot of the time, the team that played the week before might get the fast start but the team that had the rest will come home stronger."
Throughout the 2022 season, the Cats have endured an obvious change in gameplan as they look to implement faster ball movement through the middle of the ground to maximise scoring opportunities for their star-studded forward line.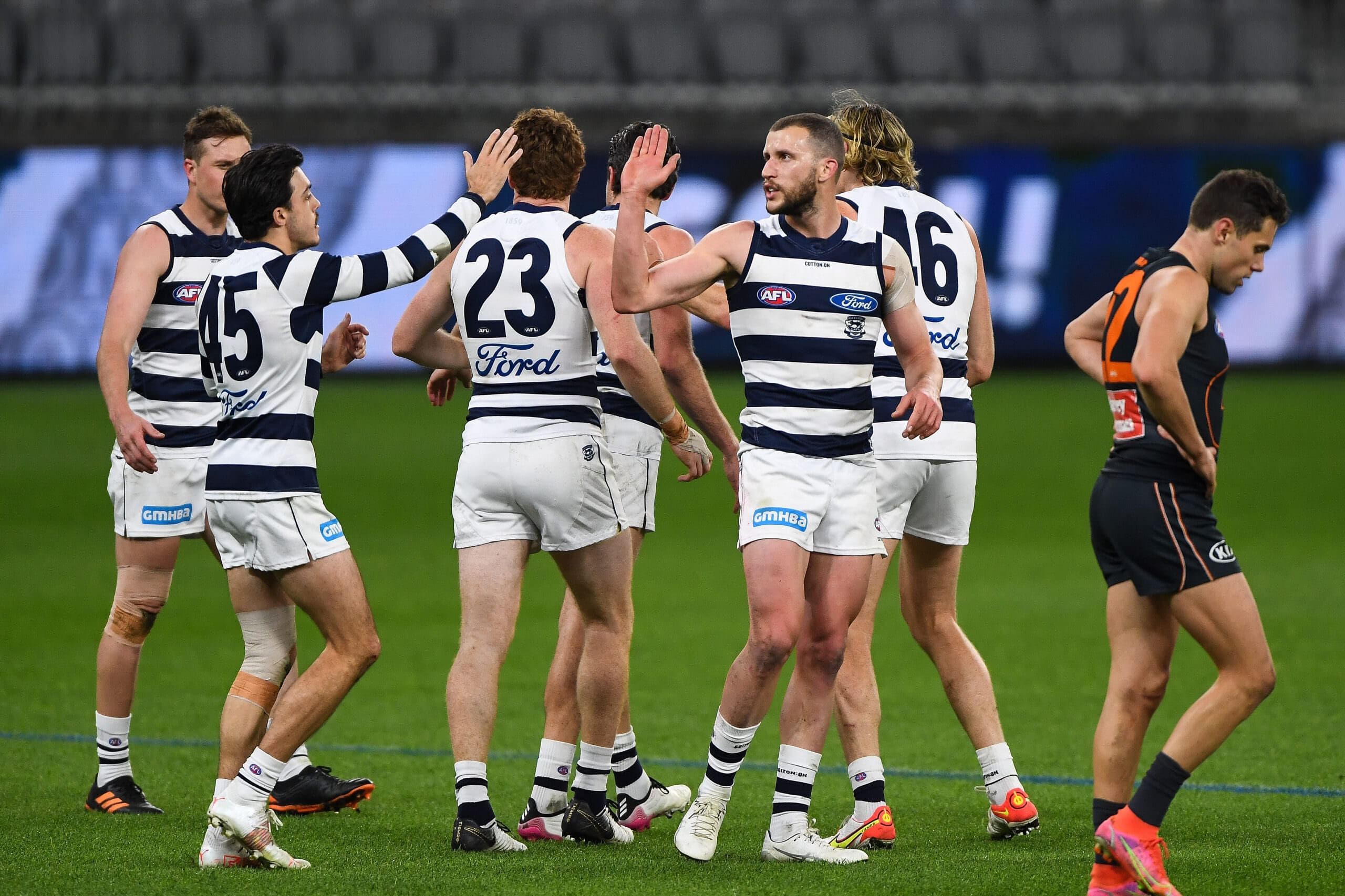 With Smith a crucial cog in the swift, penetrating transitions, the wingman said that while he was confident in his side's playing style that saw the club finish on top of the ladder, that the club have shown that they can win in a different manner if the game requires.
"What this season has done is it's probably validated our system and what we've tweaked has worked and I think our potency up forward has shown that. But in saying that, Collingwood were able to stifle what we wanted to do and we were ble to win in a different way which is exciting," Smith said.
"We would love to get our game up and going but, if that doesn't happen, then we're also confident that we can win in other ways which, I think as a football team, is a good place to be.
"Brisbane have shown that they can win in other ways as well so I think Friday night's going to be a very exciting game of football for obviously Fitzroy, Brisbane and Geelong fans but also footy fans in general."
In recent seasons, Geelong and Brisbane have played out some tight encounters at both GMHBA Stadium and at The Gabba. The past two encounters at GMHBA Stadium have seen Geelong prevail victors on both occasions, but only by a combined margin of 11 points, while the Lions have won two of their last three clashes at The Gabba against the Cats.
The one game they failed to overcome Geelong in Brisbane was a 40-point defeat in the 2020 preliminary final.
Smith said he was looking forward to the clash, which, after the Lions' fantastic win over Melbourne at the MCG last weekend, emerges as a thrilling contest.
"It'll be interesting. I think it's going to be a really close game of football and an exciting game of football," Smith said.
"From my experiences over the years, the prelims are nearly the hardest to win. We're both in with a chance and Brisbane will get a couple of players back this week as well and it should be a cracking game of footy."
The Cats will face the Lions on Friday night (7:50 pm AEST) at the MCG, with the victor securing a grand final appearance against either Collingwood or Sydney on the Saturday, September 24.