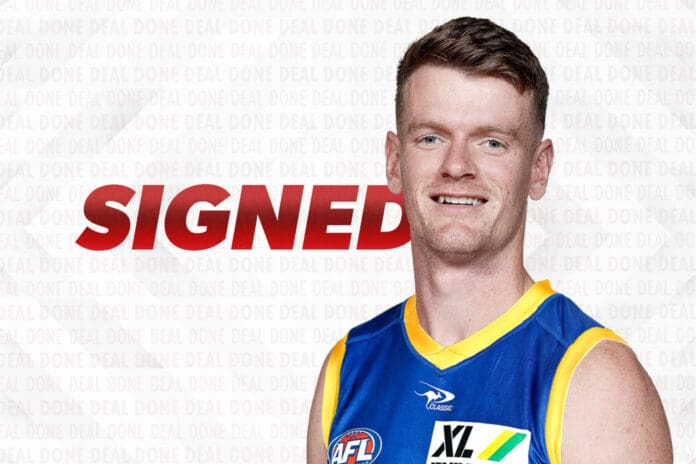 Former St Kilda defender Darragh Joyce is now a Brisbane Lion after the Irishman was added to the pride by way of the Supplemental Selection Period (SSP).
Joyce's days as a Saint came to a close after six seasons and 13 games for the Moorabbin men, including three throughout 2022.
The interceptor will call Springfield home for 2023 after signing a one-year deal on Monday afternoon.
The Kilkenny native becomes the third current Lion from the Emerald Isle, joining James Madden (Dublin) and Conor McKenna (County Tyronne) already under Chris Fagan's watch.
The former hurler's ability to find his way north comes off the back of big-bodied defender Marcus Adams being placed on the Inactive List due to still being inhibited by concussive symptoms from an injury sustained last season.
Speaking on Monday, Joyce stated that he was "absolutely stoked" to continue his burgeoning career in his adopted sport.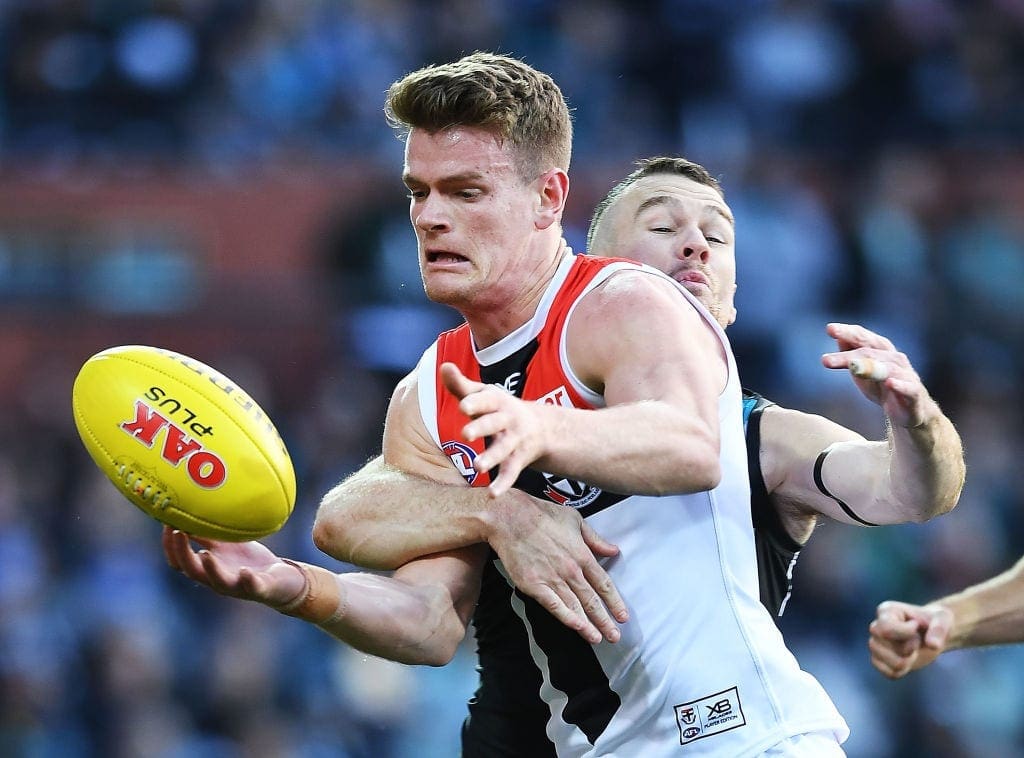 "I wanted the opportunity to play AFL football again. I had contemplated moving home this year and I did head home (in Ireland) for September and October, and then when I came back I just realised I love it down here (in Australia) and I have an itch to play," Joyce told Lions Media.
"I'm absolutely stoked to be at the Brisbane Lions, the facilities are so great and it's great to have the Irish connection with my good friend Conor (McKenna) and also Jimmy (Madden)."
Lions' list boss Danny Daly was happy to spruik the 25-year-old's wares, professing that Joyce had been in the club's sights for some time.
"We're really pleased to have Darragh on board to help bolster our defence," he said.
"We've been watching his journey over the past few years, and we feel confident he can play a role in our team.
"We see Darragh as a great fit for our Club given his toughness around the contest, and he comes to us with some valuable experience from having been in the AFL system over the past six years."
Joyce will now battle it out on the track to earn a place alongside Harris Andrews, Darcy Gardiner and company within Brisbane's back-six.
Fagan's stacked Lions roster will start their 2023 season in earnest when they travel to face Port Adelaide at the Adelaide Oval on March 18.