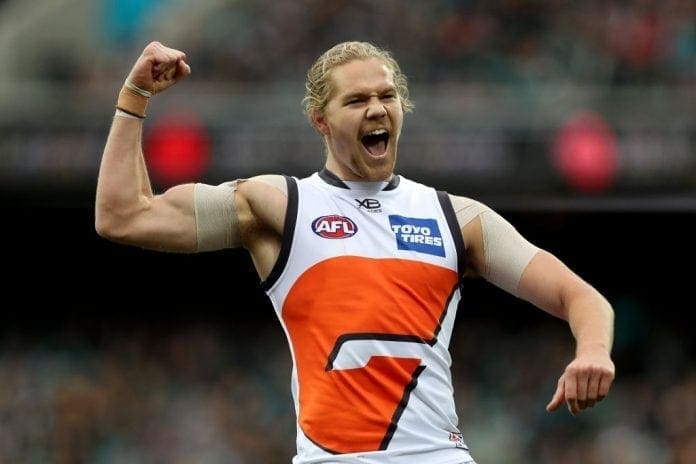 GWS forward Harry Himmelberg has said that he is ready to be the man to lead the Giants' forward line going forward.
Himmelberg has been forced to step up in the absence of Jeremy Cameron, who departed for Geelong at the end of last season.
Speaking exclusively to Zero Hanger, Himmelberg said he was embracing the title as number one forward.
"It's a new look forward line, I knew the dynamic would be a lot different when we found out Jez (Cameron) wasn't going to be here, but I've always had the confidence I can get the job done," he said.
The Giants struggled last year with their ball movement at times, but Himmelberg believes that the new rules and tweaks in game style will allow he and his fellow forwards to have greater impacts on games.
"How we are looking to play this year is a little bit different, which I think is a good thing," he said.
"We want to look dangerous and get goals from all sorts of avenues which is what the good teams do.
"The way that our forward line is working this year, being able to get the ball in quick and put defences under pressure is something we are looking to do."
SEE ALSO: Spud's legacy is that it's always Time 2 Talk, not just on Saturday night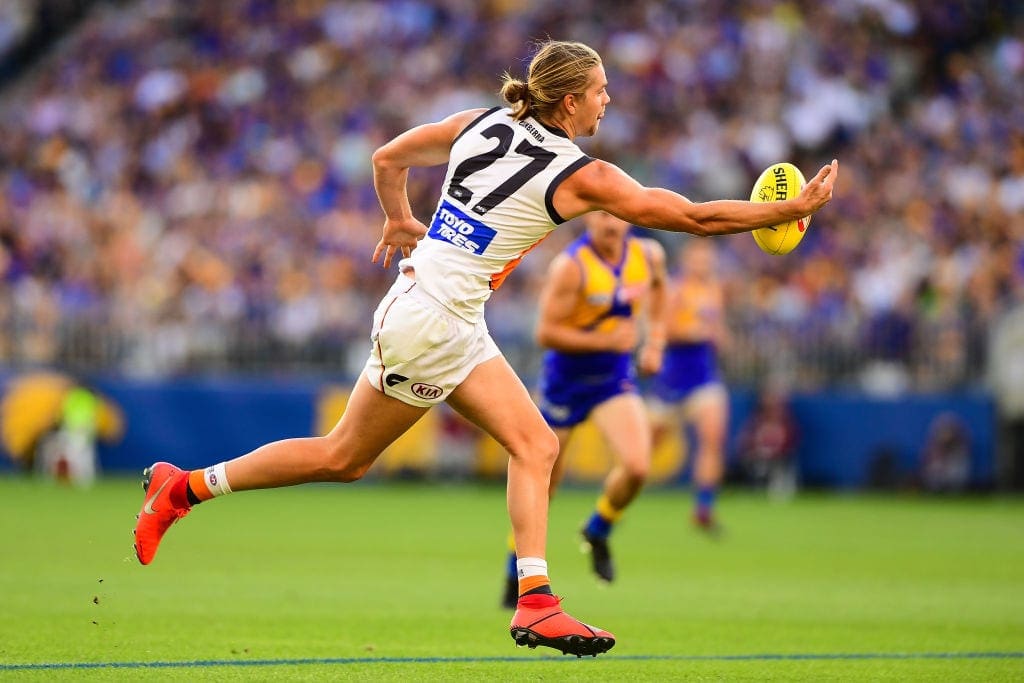 Himmelberg was often able to get the second or third defender when Cameron was around, but now will have a slightly changed role as the key target.
He said that he has had to change how he plays a touch in order to fit into the new role.
"What Jez brought was a really big work rate, so I have to fill that void.
"My main focus over pre-season was to get a really big base and gain that extra couple of percent as far as my running goes.
"Being able to do that and play more game time to allow the mids a little more of a break with the less rotations means I need to be fitter."
Himmelberg was very good last week in the Giants loss against the Saints but did miss a crucial shot at goal late in the last term that may have sealed the win for GWS.
Despite the miss Himmelberg says he wants to be the man with the ball in his hands in those situations.
"I back my ability to kick goals and be very accurate and efficient, it (the miss) was a little bit disappointing to miss that one. It was probably the easiest one I had.
"Having Stevie J (Johnson) at the club has been quite good because obviously he was an exceptional finisher so he's shown me a few things.
The Round 1 loss was a blow for the Giants, but Himmelberg believes there was plenty to take away from a team and individual perspective.
"Being able to play round one off a good pre-season was my main goal for this year and I've been lucky with no niggles or injuries.
"I took a lot of confidence into round one and now take a lot of confidence out of it as well."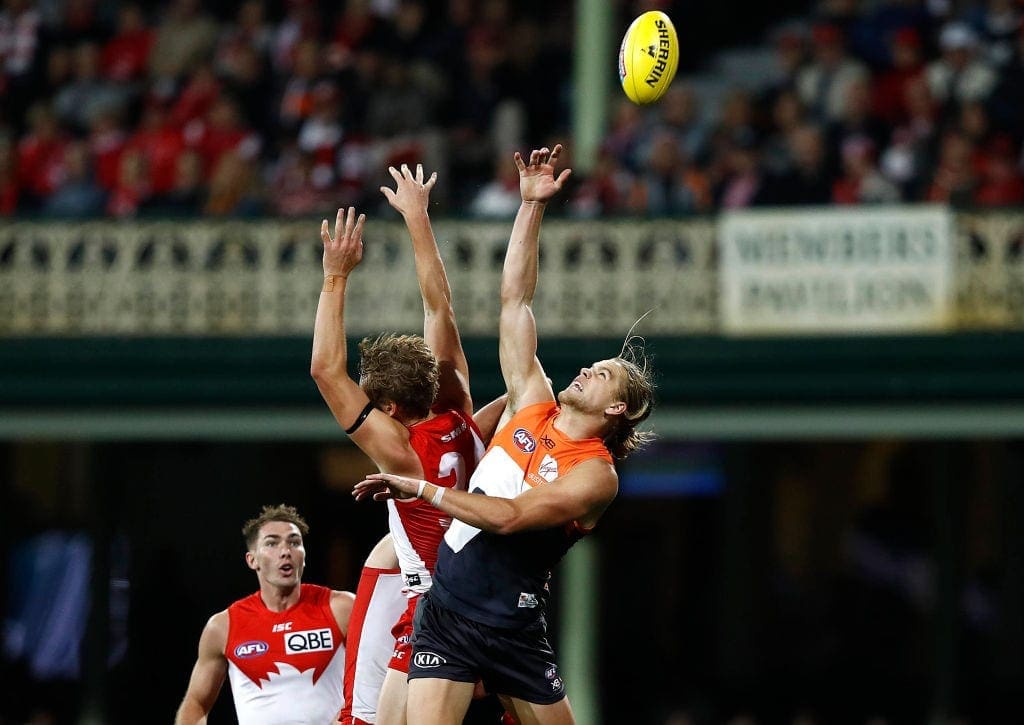 GWS face an injury depleted Fremantle this weekend, and Himmelberg will have the chance to play on a perhaps undermanned defence.
The key-forward says Fremantle aren't a side to be taken lightly though.
"It's not the same Fremantle team that we have played before, they've got good ball user that have come into their own and we will try and do the things we've done all pre-season.
"Last year they played with a similar backline and obviously Luke Ryan was All-Australian and is an elite player so we aren't taking them lightly at all.
"They have great depth in their backline as well, they have Hayden Young who has come in and had a great impact."
GWS face Fremantle at Optus Stadium in the final game of the round on Sunday.