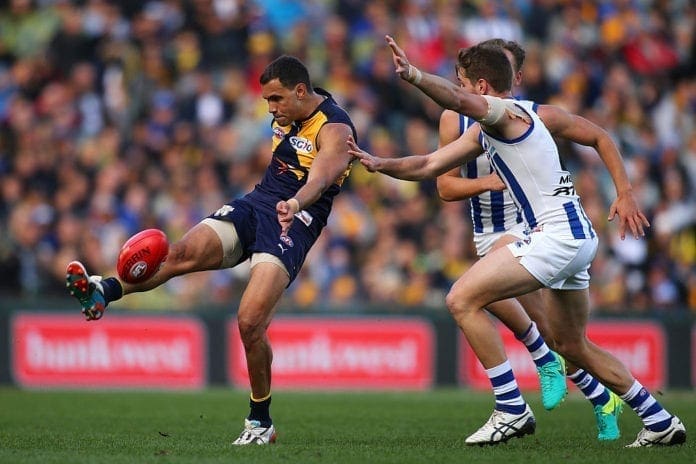 Former West Coast and Western Bulldogs player Josh Hill has had two children in the same week to two different women, as reported by The Daily Mail.
On August 8th, Hill and fiance Jo Duffy welcomed into the world their daughter Noa, which gathered plenty of happy attention from family and friends as one would expect.
Fast forward five days on August 13th and Hill's ex-partner, Kara Wicks, made an announcement via Instagram, revealing the birth of Hill's second child - another girl by the name of Mila Grace.
Hill has not been sighted in any of Wicks' instagram posts since October, but has been given Hill's surname.
According to The Daily Mail, Hill has confirmed that both children are his.
He has denied that he and Wicks were a couple and alleges that they had a "casual arrangement."
"It was a mistake having sex with this girl, and I'm spending every day making it up to my partner," Hill said.
"It was a casual arrangement, which I stupidly didn't stop straight away.
"Since all this happened, I've become a much better person, and have a partner who I love dearly."
The 31-year old reportedly said he would "honour his responsibilities" for both his newborn children.
Hill played 173 AFL games before hanging up the boots in 2017.