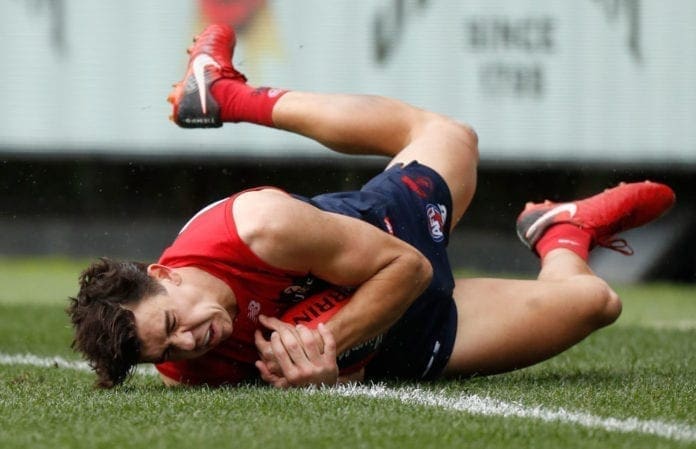 First-year Melbourne defender Marty Hore has suffered a game-ending injury against the Blues on Sunday, after sustaining a broken collarbone.
During the first term, Hore was taken into the rooms and assessed, before the club tweeted the diagnosis for the injury.
Marty Hore has unfortunately broken his collarbone + will take no further part in today's match.#AFLBluesDees

— Melbourne FC (@melbournefc) July 7, 2019
The injury could put Hore's season in doubt, with the youngster set to potentially miss at least four weeks.