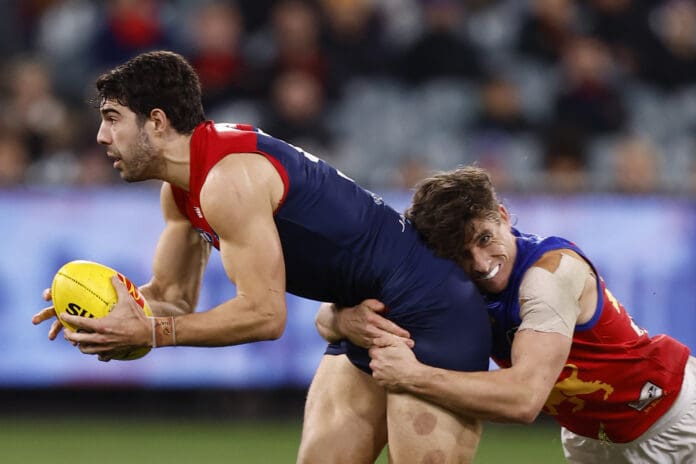 Melbourne are expecting to face a fierce Brisbane outfit when the Demons clash with the winless Lions at the Gabba on Friday night.
The two clubs have built a contemporary rivalry in recent seasons, with their most recent bout seeing Brisbane upset the Demons at the MCG in last year's semi-final to secure a straight sets exit for the red and blue.
That clash came less than a month after Melbourne amassed a 58-point win against the Lions in Brisbane, with heated exchanges between both playing groups marring the aftermath.
The Lions will enter Round 2 in search of their first win since that semi-final victory over the Demons, having lost their season opener against Port Adelaide in disappointing fashion.
The same day Melbourne made a statement to start their 2023 campaign, claiming a 50-point win over the Western Bulldogs without a handful of key names.
Demons superstar Christian Petracca expressed his excitement for the latest encounter with a rivalling premiership hopeful while touching on his side's depth and selection competition.
"It's a super exciting game obviously. Brisbane have come off a tough loss and we've come off a strong win," Petracca said at Wednesday's event launch for AFL 23. 
"No doubt they're gonna come out firing, especially at the Gabba. We love an interstate trip, we find it really connects our group.
"We might have four inclusions this week, but I thought what Adam Tomlinson did last week and so many other guys coming in, Bailey Laurie and Judd McVee... the beautiful thing about our game is the depth we've created and how everyone can come in and play a role.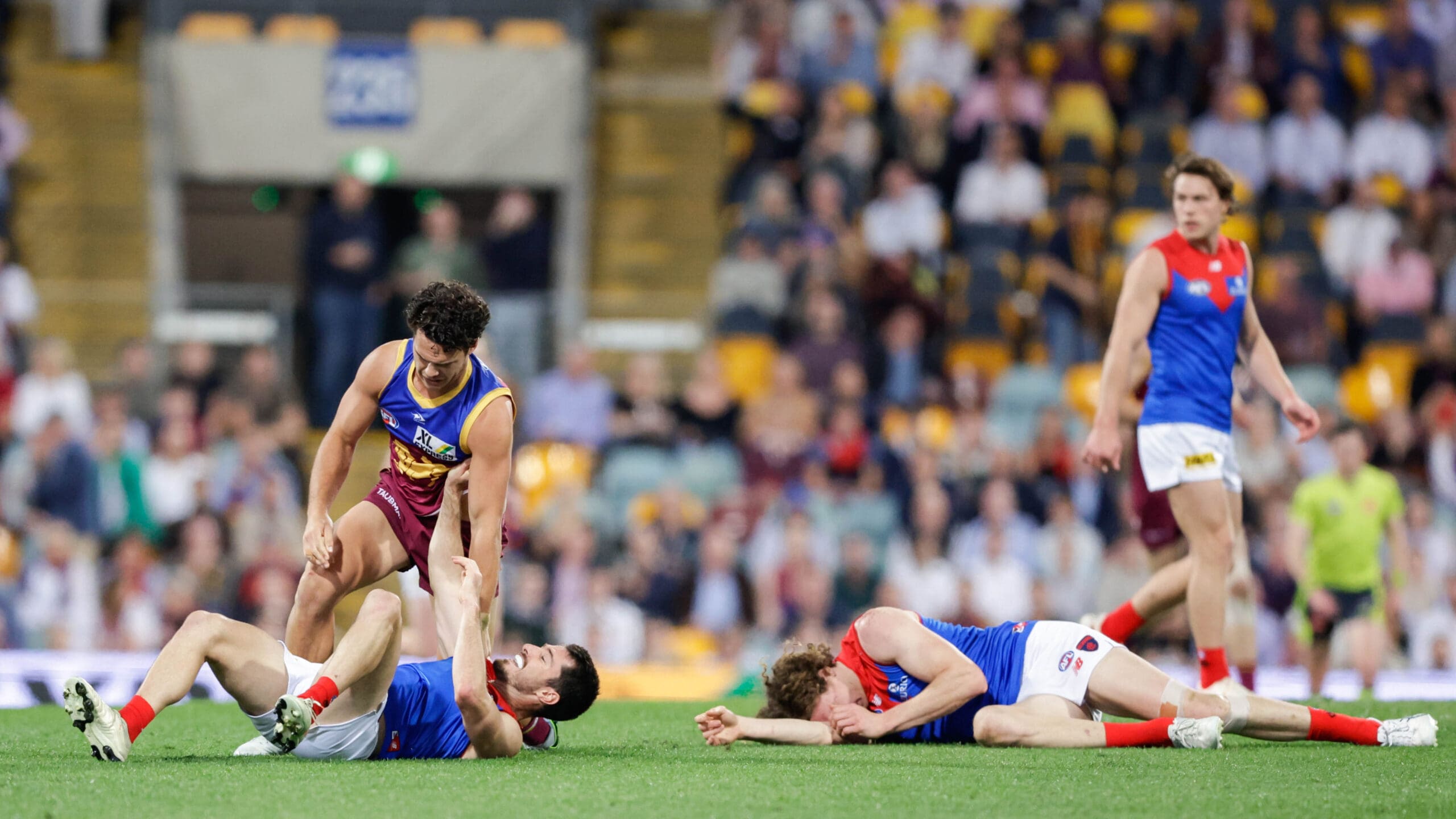 "It's not just up to one player, it's up to the 22 that play and the sub as well."
While the rivalry between the Demons and Lions is expected to grow stronger, Petracca will carry the same mentality into the game as he does with any other, with both eyes on the four points.
With the competition so even to start the season, the Norm Smith Medal winner sees each match as an equally challenging test.
"They clearly beat us. They deserved to win that game," Petracca said of last year's semi-final loss. "It'd be nice to win (on Friday). Of course I wanna win.
"We've played them in two finals and there's been some verbal stuff on the field, but I feel there's a rivalry with every team. You've got to respect the opposition and understand each week it's going to be tough.
"That's the good thing about our competition, there are no weeks off anymore. Every team is so even."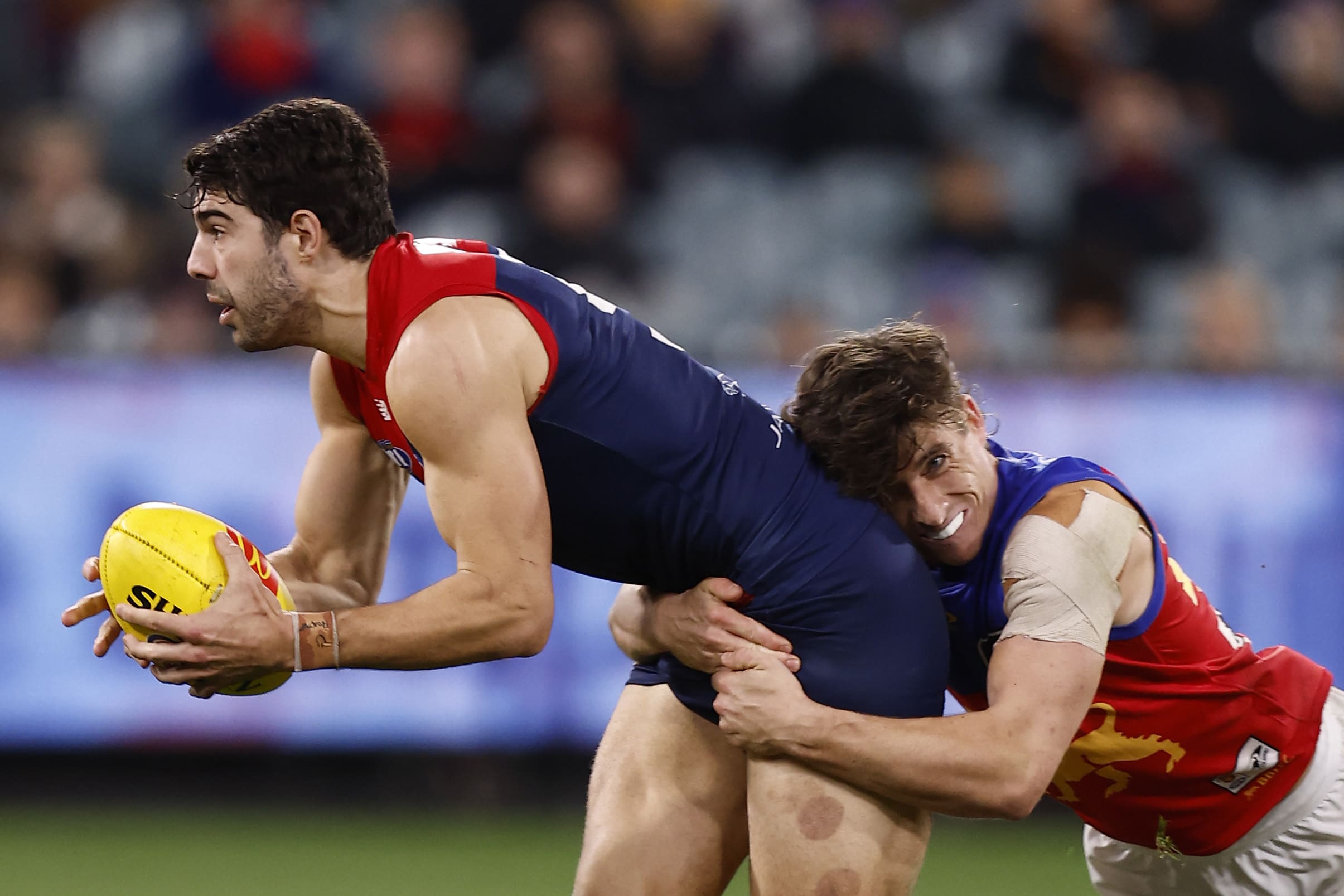 The Demons will be seeking revenge against the Lions without gun small forward Kysaiah Pickett, who accepted a two-game suspension for rough conduct following his high hit on Western Bulldogs star Bailey Smith.
The Demons livewire could head interstate to see family in his time off before needing to earn back some credits at the club to secure his spot back in Simon Goodwin's side.
"It'll obviously be frustrating for him watching us play," Petracca said of Pickett.
"He loves the footy, he loves us boys and he loves competing with us. It'll be disappointing.
"I'm sure he might go home for a few days as well and relax at home for a bit with his family, but at the same time he's gotta work to get back in the group."
Brisbane and Melbourne will clash at the Gabba at 7:55pm (AEDT) on Friday night.