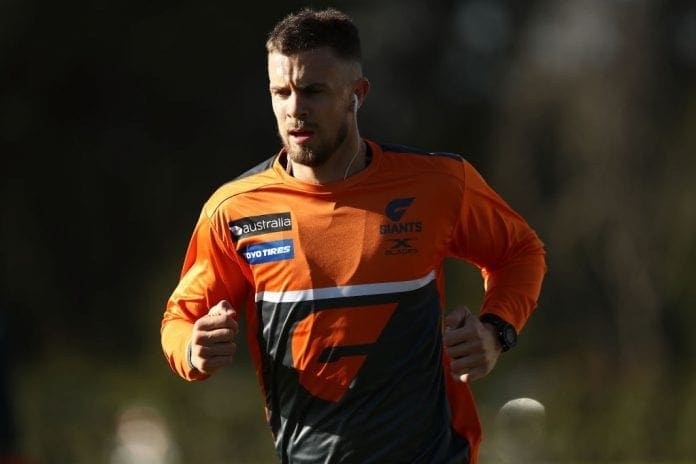 Injured Giants recruit Brett Deledio has admitted playing against Richmond in round 18 would be an ideal return to football, but suggested he wouldn't be fit in time to face his former side.
Deledio hasn't featured for GWS yet so far this season after making the move to the Giants in the trade period last year, after playing 243 games for Richmond over 12 years.
Calf injuries have kept Deledio out of action, but he admits he's nearing a return to football.
"Ideally, I'd love to be back by round 18 to play the Tiges at the MCG, but I don't think that will be the case," Deledio said on ABC Radio on Friday. 
"Hopefully (I'll be) back ready for selection by that week and then can play ones or twos." 
The 30-year-old played down reports suggesting Deledio wouldn't feature at all in the Giants' 2017 campaign, but conceded that thought has crossed his mind at times recently.
"I'd be lying if I said I hadn't thought 'maybe I won't get to play this year, and maybe it's worth just resting and living a normal life for the next six months'," Deledio said. 
"(But) I get too antsy. I need to be out there training and I'd be really disappointed if I didn't give it every shot to play in finals and hopefully play in a Grand Final."