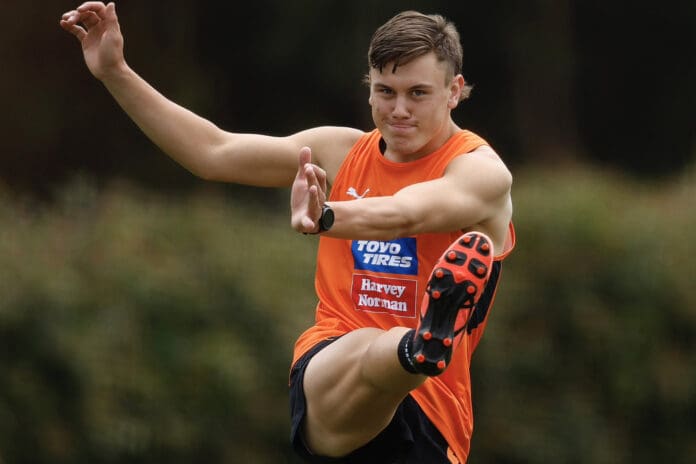 A string of injury concerns could see GWS blood new talent for their Round 2 trip to West Coast, with senior coach Adam Kingsley revealing a handful of fringe players have put their hands up for selection off the back of their pre-seaon program and form over the weekend at VFL level.
The Giants will be without midfield pair Josh Kelly (concussion protocols) and Harry Perryman (hamstring, 4-6 weeks) after injuries in their season opener against Adelaide, while Lachie Whitfield has also been sidelined after sustaining a head knock of his own in the gruelling 16-point win.
Both Kelly and Whitfield will be moving on the track as early as Thursday after passing their cogstate tests and facing no ill-effects from separate head knocks sustained against the Crows, with the star duo expected to face Carlton in Round 3.
The pair of absences, coupled with Perryman's hamstring strain, has opened up selection to face West Coast, with a number of magnets to be moved for this week's encounter.
Kingsley highlighted a trio of midfield options were among those to impress in the Giants' VFL practice match hitout against Sydney over the weekend, with first-round draft selection Harry Rowston and hard-hitting onballer Cooper Hamilton among the best afield for GWS.
Ryan Angwin was also a standout in a wing role against the Swans, with the speedy midfielder potentially returning to the senior side as Kingsley weighs up whether to move sophomore ball-winner Finn Callaghan into the middle after his stint against Adelaide.
No.1 draft pick Aaron Cadman had a significant presence on the scoreboard to build his chances of an early debut, while Irishman Callum Brown was a sturdy option in defence.
"We had some really good performances in the VFL," Kingsley said.
"Certainly through the midfield, Harry Rowston and Cooper Hamilton were really strong performers for us.
"Ryan Agwin played well on a wing, Conor Stone played was impressive up front. Aaron Cadman kicked 5-6 goals in the end, Callum Brown from behind the ball was really, really strong.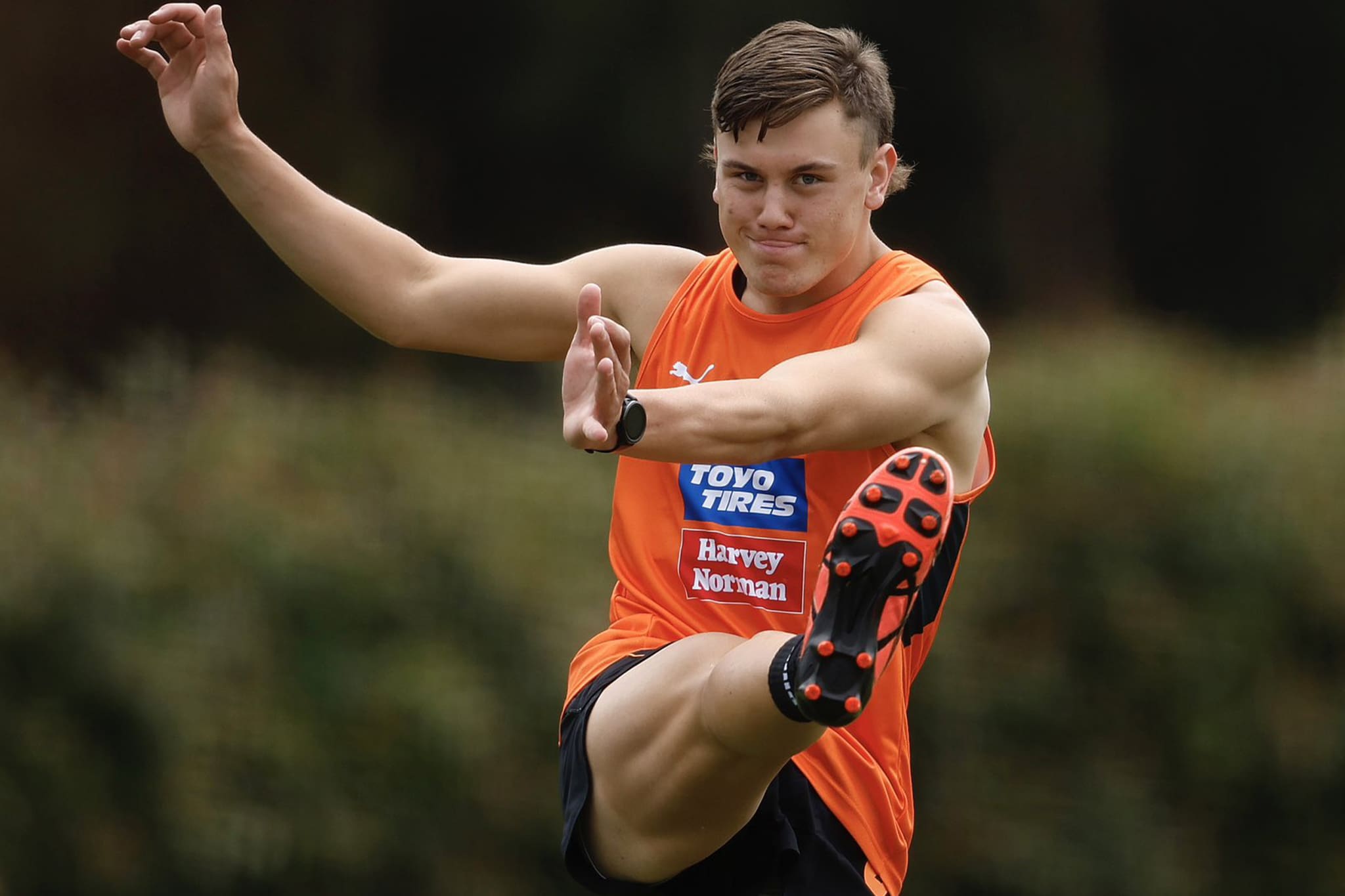 "We've got quite a few options to come in and replace that we'd be quite comfortable with.
"...There's a chance (Callaghan plays in the middle). Really happy with his role on the wing. I thought he played extremely well but given that we are now down Perryman and Kelly out of that midfield, we need to be able to fill the void in there and certainly Finn has that potential.
"We'll discuss that throughout the week, probably Friday afternoon more specifically, to select exactly who we want in and who will replace him on the wing or whether we bring insiders from the VFL in."
Kingsley said the remainder of his senior side have pulled up well following Sunday's match, which was played under extreme heat to be considered one of the more courageous wins he'd seen in his 30 years in football.
Labelled as "unusual" and "sticky" conditions and even going as far as to say the game felt as though it was being held in Far North Queensland, Kinglsey said the club has taken the needed measures to aid the playing group's recovery on a seven-day break.
The Giants have cut back their main session for this week, while several key players will head to Perth earlier than most to acclimatise to what is again expected to be hot conditions.
"We just had our first training session of the week, it was a little lighter given what we'd normally do post-game. We've managed players in that aspect," Kinglsey said.
"Our main session will be slightly shorter as well, but we'll still train the important drills that we need to train to prepare properly for West Coast.
"We'll fly some of the guys who are on a bit of a needs basis a little bit earlier over to Perth to give him a bit more time to acclimatise over there.
"We've doubled our recovery this week. We're really comfortable with our performance staff around what they've done for our guys, how our guys really attacked their recovery. I feel like we're in a pretty good space.
"I think it's gonna be pretty warm over there as well. But I'm really confident the work that we've done over the summer has prepared as well for these sorts of games."
GWS face West Coast at Optus Stadium on Sunday at 6:20pm (AEDT).