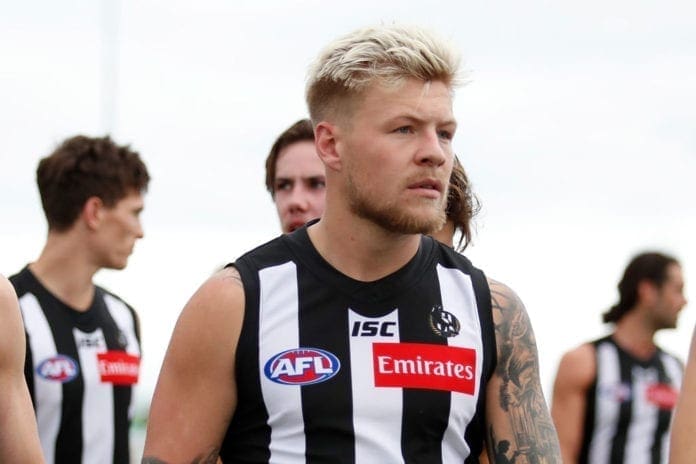 Collingwood star Jordan De Goey's court appearance for his indecent assault charge has been moved to a later date, per Fox Footy.
De Goey was charged in July after an incident involving himself, another man and a woman in 2015.
The recent publishing restrictions on Facebook doesn't mean we can't deliver you all the latest news, rumours and results in the AFL. As avid footy fans, we will continue to bring you all the latest news for free, available via Zero Hanger, Zero Sports, Twitter and Instagram.

You can also sign up for our newsletter, delivering all the latest NRL content to you in an instant. Sign up here!
De Goey was set to appear for his first hearing in court on Friday, but that has now been adjourned and he will next appear in court on April 22.
With the ongoing COVID-19 pandemic, it hasn't been unusual for cases just before their first hearing to be moved to a later time.
Police, Collingwood and the AFL's integrity unit investigated the incident in 2018, but only in July was De Goey charged. The court are still yet to release a charge sheet or any further information about the incident.
He wasn't stood down by Collingwood at the time over the charge, but did miss a significant period of time due to a finger injury.
De Goey is still yet to be re-signed by Collingwood for the upcoming season, and with this ongoing case still lingering in the background, a potential move to another club has made this a complicated situation.
He is also set to appear in court in March over driving incidents unrelated to the current charge.