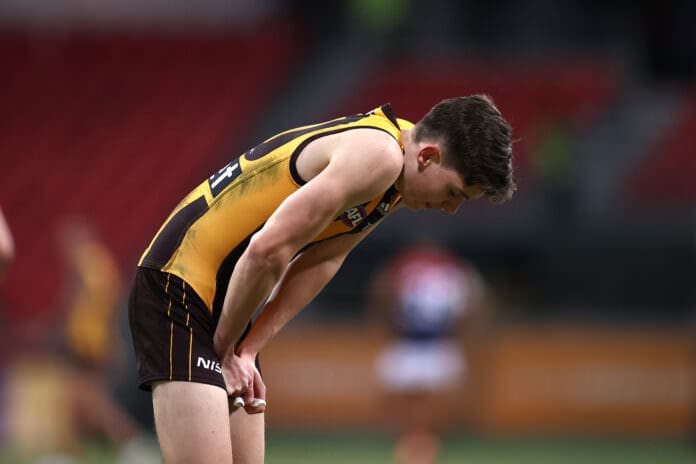 Hawthorn are taking a cautious approach to highly prized youngster Will Day as they continue to prepare for a potentially rocky season under first year coach Sam Mitchell.
Day, who played just five games in 2021 after suffering ongoing ankle injuries, is still no certainty to return this year as he endures a slow recovery process.
Hawthorn skipper Ben McEvoy gave an update on the 20-year-old, while admitting that the Hawks still have plenty of room to improve before Round 1 gets underway.
"[It's tracking] frustratingly slowly for Will," McEvoy said.
"He's very anxious to get back out there. He's progressing along. He had a big training session yesterday and got through that really well. Next couple of weeks we'll see him back in full training and match play."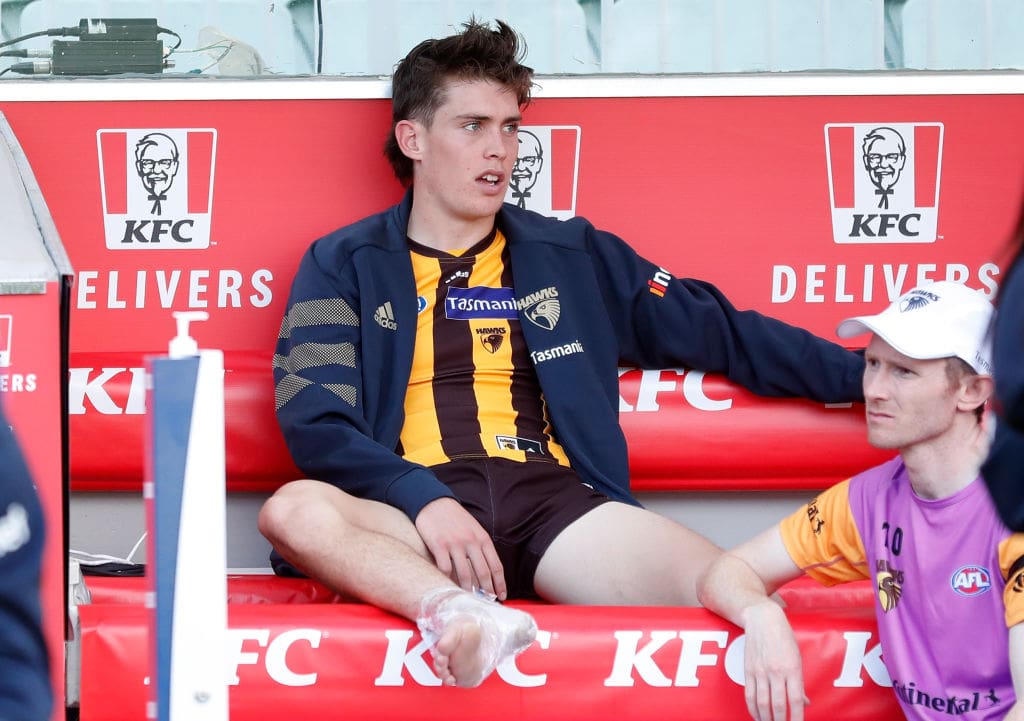 Hawthorn's pre-season hit out against Collingwood ended in a draw, but by the end of the three quarters when both clubs then switched to their VFL sides, the Pies had an impressive 11 goal lead.
"I think it was Mike Tyson who said 'everyone has a plan until they're punched in the face,'" McEvoy said.
"The first couple of quarters, we got punched in the face. That was a really good wake-up call for us.
"We were pleased with a lot of the stuff we did in terms of system, but in terms of toughness, contest around the ball, you do all pre-season competing against each other, you get your first chance to compete against opposition, and sometimes it doesn't go so well."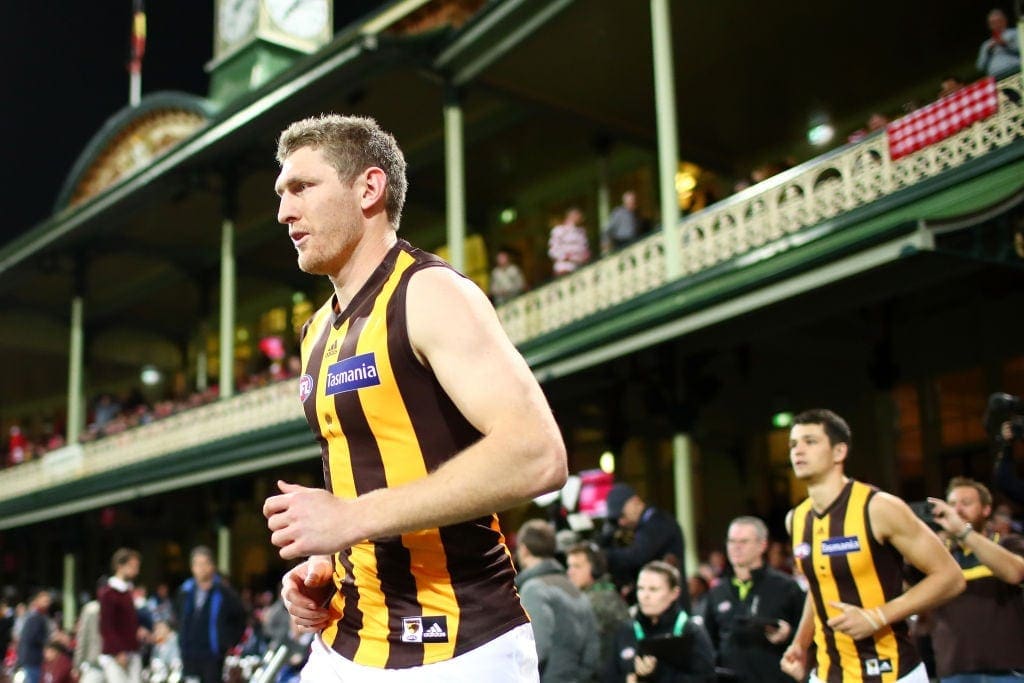 McEvoy, who took over as captain in 2021, revealed that he will be spending more time in the forward line this season as he looks to protect his body heading into his 15th season in the competition.
"The reality is I'm not getting any younger so trying to avoid playing huge game time in the ruck makes it easier on my body," McEvoy said.
"We'll certainly explore playing a fair bit forward in the early part of the year, but we'll just stay flexible."
The Hawks are expected to regain experienced duo Luke Breust and Chad Wingard for their final pre-season hitout against Richmond on Saturday, while Lachlan Bramble will miss at least the first round of the season as he battles a stress fracture in his foot.