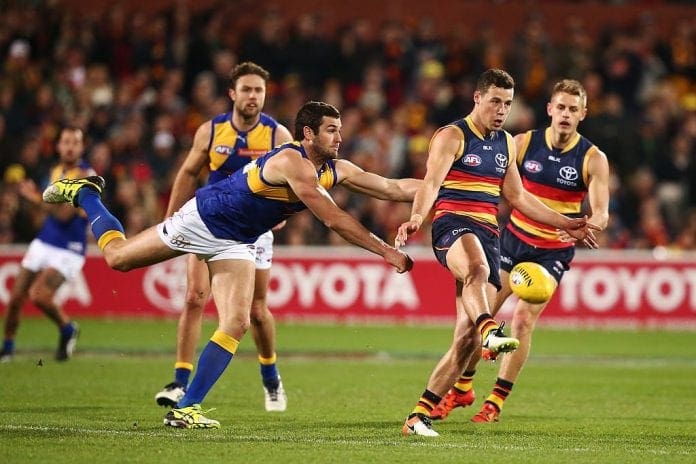 Adelaide defenders Kyle Cheney and Luke Brown are in doubt for Saturday night's clash with North Melbourne at Adelaide Oval.
Coach Don Pyke confirmed on Tuesday that both players are under injury clouds, with a decision on the pair to be made after Thursday's training session.
"He (Cheney) is going to have to train tomorrow," Pyke said.
"Seedsman is another one who needs to train.
"We'll weigh all that up after the training session making sure we have a fit squad going into Saturday night."
Cheney has been battling a leg injury, however, Pyke refused to detail the nature of Brown's injury.
"He's been a little bit sore, so he's one we've managed through the last two weeks," Pyke said when asked about Brown's injury.
"Again, we're really hopeful he's going to be fine."
However, Paul Seedsman has not played since Round 20 due to a corked buttock and is unlikely to be rushed straight back into the side.
Meanwhile, Rory Sloane (suspension) and Brodie Smith (concussion) are certain inclusions after missing the final match of the season in Round 23.