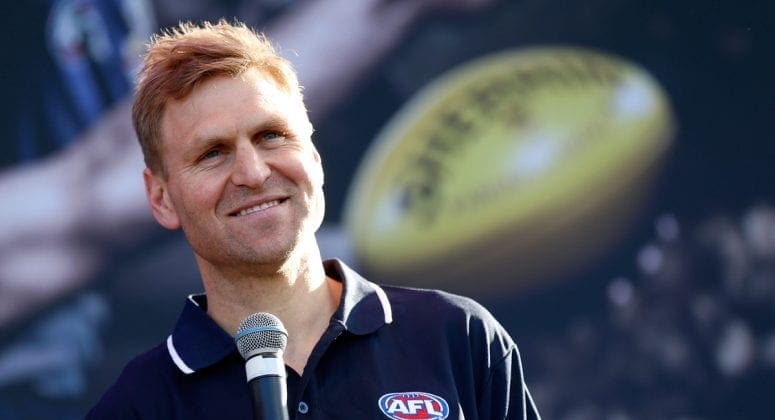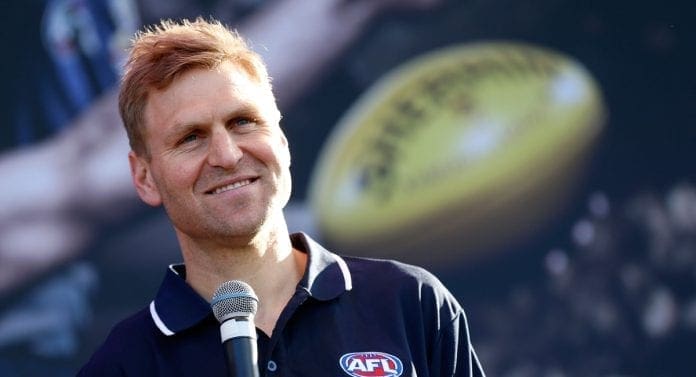 Port Adelaide champion Kane Cornes has been left stunned by the AFL's decision to call the new second-tier east coast competition the Victorian Football League despite it including six non-Victorian clubs.
The announcement was made on Monday, with it shortly welcomed by confusion given that several sides in the 22-club league wouldn't be playing home games south of the border.
The AFL announced the season would start on April 17, comprised of 19 rounds and 16 matches per club.
While fans of the new second division were excitement by the return of reserve football, many, including Cornes, were baffled by the name.
"We've had a crack at the AFL, in brackets VFL, over the last couple of days about the lack of travel for the Victorian sides," Cornes told SEN SA Breakfast.
"In the pre-season competition there's only two Victorian sides that are travelling and the heavy lifting is going to the interstate teams of course.
"I've had a crack at the AFL, in brackets VFL, because they didn't change the restrictions on the other clubs even though West Coast and Fremantle were disadvantaged by only being able to trade one hour per day.
"If that was in Melbourne, they would have changed it for everyone.
— Brisbane Lions (@brisbanelions) February 1, 2021
"But this is next level. On Monday, the AFL announced that the 2021 east coast reserves season is set to begin on April the 17th.
"It's going to see state league footy return to Victoria, Queensland and New South Wales after the 2020 season was affected by COVID of course.
"Despite the involvement of six teams (from outside Victoria), six out of 22, the AFL has announced that the competition will be known as the Victorian Football League. The VFL.
"So the season will feature 22 clubs, it'll be a 16-game season across 19 rounds. The six teams that are not Victorian teams, Aspley, Southport – a famous football club and highly successful in Queensland, Brisbane Lions, Gold Coast, GWS Giants and Sydney are the six teams.
"Of all the names they could have named the competition, there's six out of 22 outside of Victoria and they've named it the VFL.
"Is that the most backwards announcement that the AFL's ever done in recent times? How do they get away with this?
"We're not going to go to war over it, but it's remarkable how VFL centric the AFL still is."