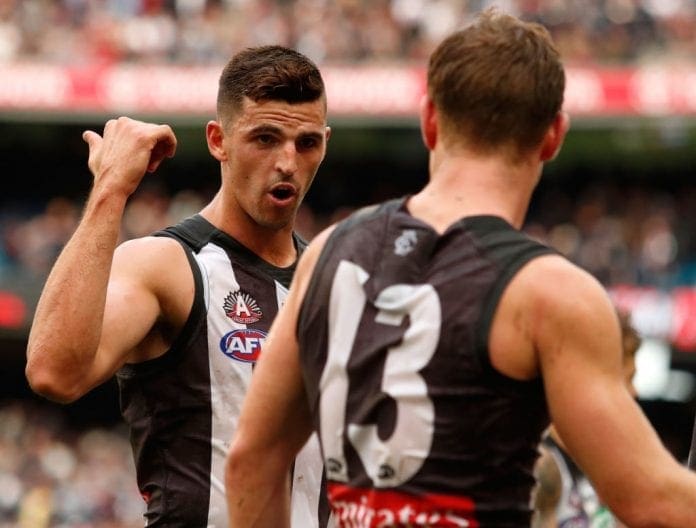 Premiership Magpie Mick McGuane has listed Darcy Moore as his favoured candidate to succeed outgoing captain Scott Pendlebury at Collingwood, however conceded the club isn't short on formidable options at senior level.
Pendlebury confirmed on Monday that his club-record 206-game run as captain of the Magpies would end ahead of the 2023 season, with the 34-year-old stating the time was right to hand over the baton.
The five-time Copeland Trophy winner ends a stellar run as skipper of the black and white, with Pendlebury now set to mentor the Magpies in a different capacity from next year.
McGuane expressed his delight in seeing Pendlebury hand over the reins, with the club great's decision adding to his "legendary status" at the club.
"A fantastic legacy now left," McGuane said of Pendlebury's tenure as captaincy on RSN. 
"I spoke about it at the end of last year, that the next thing Scotty has to do is probably relinquish the captaincy. That would make his legendary status at the club grow by being so selfless and handing it over at time when he can support. And that's exactly what he's done.
"You look at his CV being a five-time Copeland Trophy winner, games record holder at the club, he's been a captain on 206 occasions."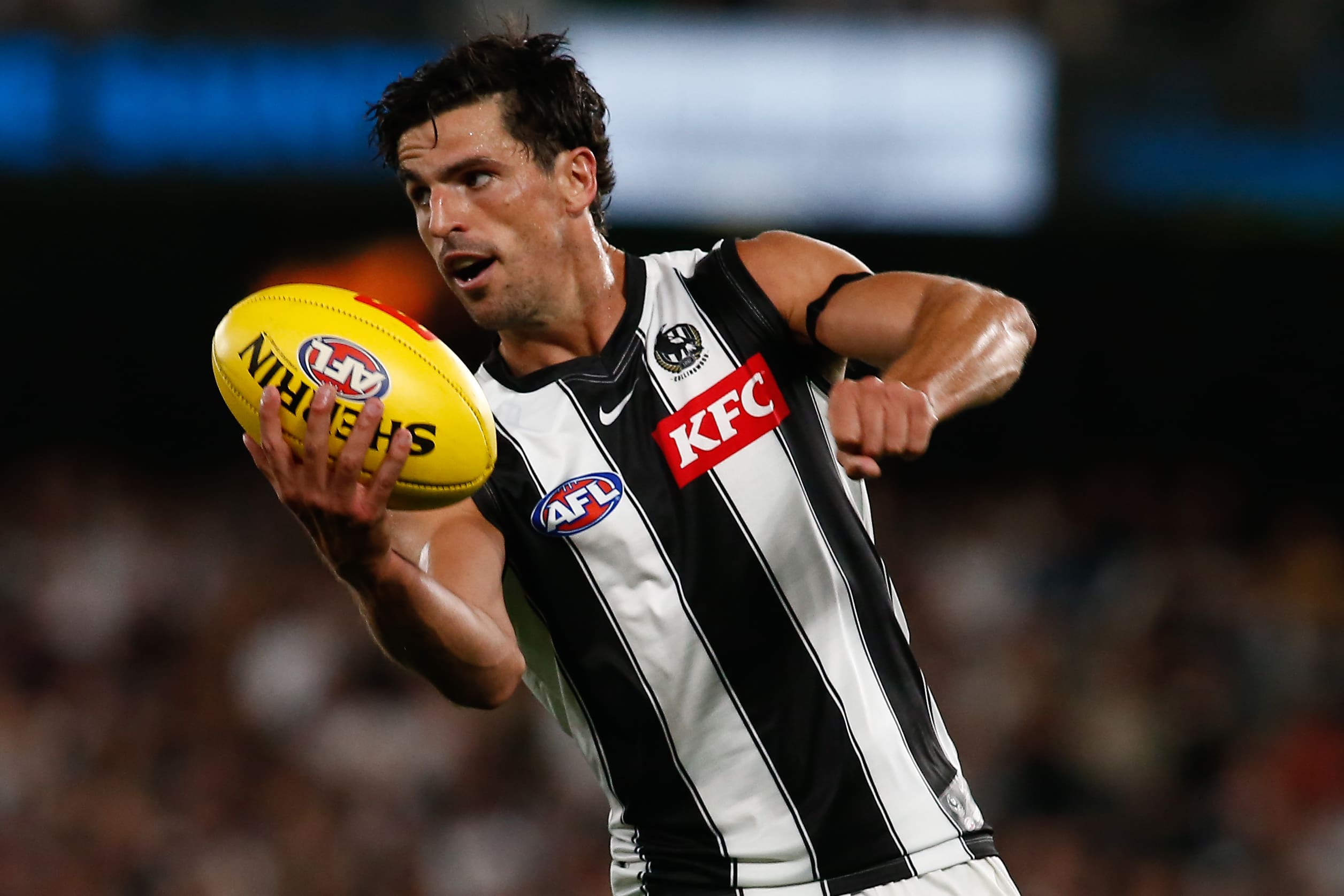 Several candidates quickly come to mind when assessing the names that may replace Pendlebury as captain of the club.
Veteran pair Steele Sidebottom and Jeremy Howe could be considered for short stints, while the likes of Moore, Taylor Adams and Jack Crisp could also be in the running.
McGuane detailed his thought on the captaincy race, stating injury concerns may hinder Adams' chances, with Moore the standout option to replace Pendlebury.
"I suppose when you look at the candidates, you can spread your discussions around," McGuane added.
"Steele Sidebottom - great experience but wouldn't have it for long. Jeremy Howe, probably in the short term could be a candidate, but once again wouldn't have it for long.
"The two I probably gravitate to, with a left-field option, would be Darcy Moore. The younger captain at 26, his father Peter captained for a couple years way back in the '80s. What a fantastic story that would be, to have two people with the same surname captain the famous club that it is.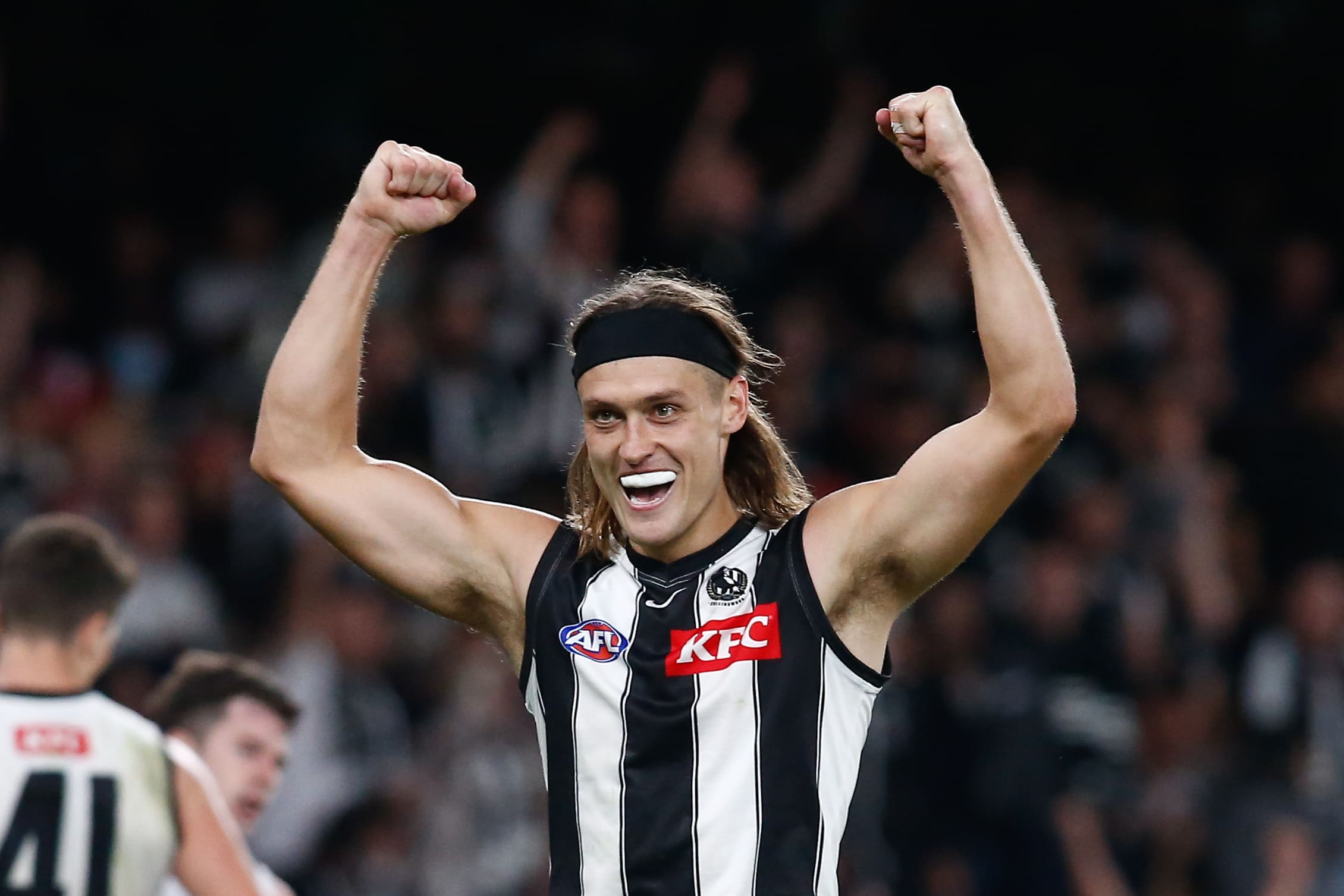 "And the other one, who I have been in his corner for a long time now, is Taylor Adams.
"He's 29, he hits the group up, he's a straight shooter which I like. It's not everyone's cup of tea, but he's been in the leadership group for seven years, so he's really well-grounded. The injury concerns might hurt his chances to a degree.
"Jack Crisp is the left-field option. He might be quieter in voice, but his actions are loud. He's won back-to-back Copeland Trophies, that in itself tells you how much he performs.
"There's some candidates there, but If you ask me to have one, I'd go down the Darcy Moore path.
"He's 26 and totally invested in this group in terms of its direction."
All-Australia defender Brayden Maynard may also be considered for the role following a stellar season for Collingwood in 2022.
However, according to McGuane, the backman's "overzealous" nature might rule him out of contending for the captaincy despite a year of maturity.
"I had someone ring me yesterday talking about Brayden Maynard's possibility," he said.
"I have no doubt he's maturing, but I reckon he's ill-disciplined through being overzealous and at times over aggressive, and at times (that might) prove costly."
Fans have also flagged young star Nick Daicos as a future captain of the club, with the teenager potentially in the frame for a leadership group role as early as next year.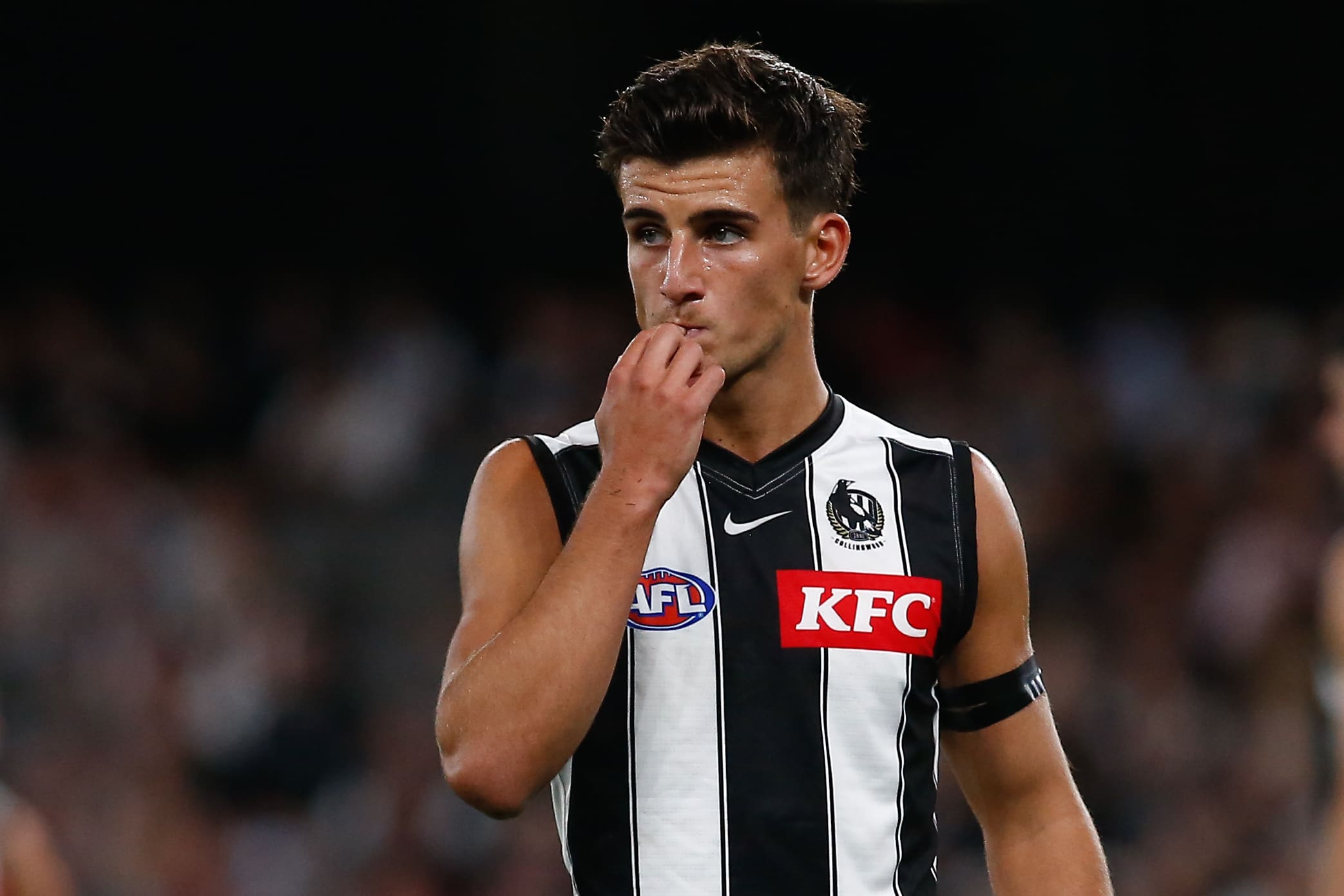 McGuane stated he has no doubt Daicos' "competitiveness" will see him one day lead the Magpies, but now is not the time.
"I think in time Nick Daicos will be the one," McGuane said.
"I just think he uses competitiveness (to lead), he's the type of kid that if you hit him once he'll hit you back seven times. And that for me is a sign of a guy who is really competitive.
"He's got this real competitive nature and competitive drive to be the best he can be, which rubs off onto his teammates on a consistent basis.
"I think Nick Daicos will be a captain for sure in the future. He's not ready now, nor should he be."
Collingwood will begin their search for their 48th club captain over the course of the off-season, with their incoming captain's first match at the helm to come against Geelong in Round 1 at the MCG on Friday, March 17.