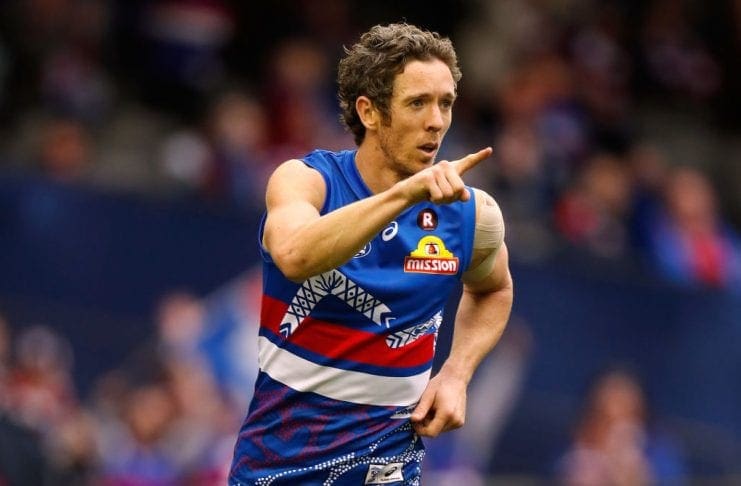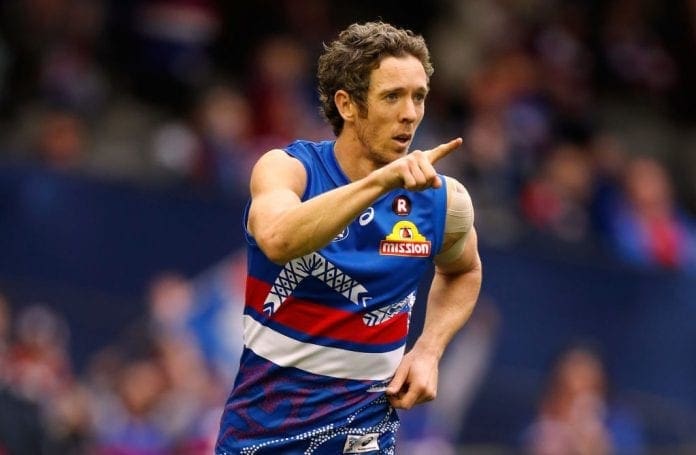 Western Bulldogs captain Bob Murphy believes the season needs to be shortened for the benefit of the game.
Murphy told SEN radio on Wednesday morning he thinks the current 22-game season is outdated and needs to be reviewed.
Currently, each team plays each other side once and five other sides a second time based on rivalries and their ladder position the previous year
This structure has been criticised for being unbalanced.
"Twenty-two games is just a long time. To play everyone once, every game would be a big event. I think it has some appeal," Murphy said.
The AFL is reluctant to shorten the season as it would lose lucrative double fixtures like state derbies and rival games, as well as there being 54 fewer games altogether.
Murphy also took aim at the length of the pre-season, saying modern day players no longer needed as long to get into shape.
"The calendar is old fashioned. You guys [Garry Lyon and Tim Watson] would play and then not do anything, where you would need the whole preseason to get fit. Guys don't let themselves go anymore. We don't need a six-month preseason anymore," he said.
The league is currently considering whether to reform the current fixture structure.
One of the more radical proposals would see each club play each other once, then the league would split into three divisions for the final five rounds of the season.
For all of your UK betting needs, head to betfred promo codes for the best betting deals.