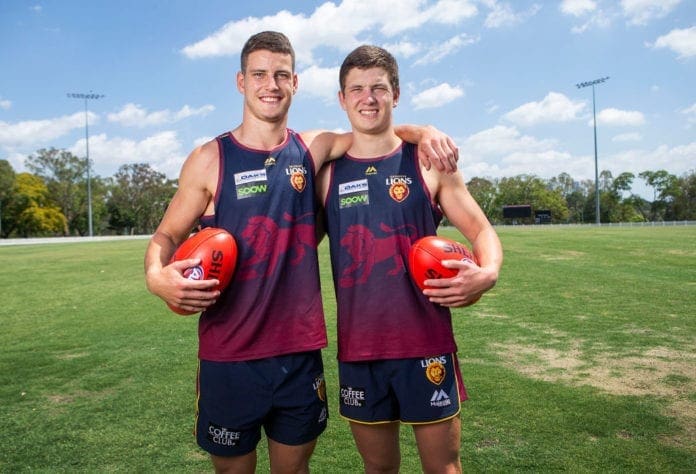 Brisbane's Berry brothers, Jarrod and and Tom, have re-signed with the club.
Jarrod has inked a new two-year deal, tying him to the club until the end of 2024, while Thomas has extended his contract until the end of 2022.
Jarrod said his decision to recommit came down to his faith in the club's direction.
"I believe in what the staff are doing and what Fages [Senior Coach Chris Fagan] and Nobes [General Manager of Football David Noble] have created with the Club since I got here," he told lions.com.au.
"I feel like success is not far away and I want to be part of that, hence the four years."
Jarrod has become a key part of the Lions rejuvenated midfield, averaging 17 disposals and four tackles a game this season.
Thomas was picked up by the club with pick No. 36 in last year's draft and is yet to debut. The 19-year old has felt welcomed by everyone at the club.
"It felt like family straight away, it's a really welcoming club and I got along with a lot of the boys," he said.
"I feel like there are parts of my game that have improved but also parts that I need to continue improving but I've got some great support around me."