The GWS Giants are facing an uphill battle to retain some key talent with two out-of-contract guns yet to recommit to the club.
Tim Taranto, who has played 108 matches for the Giants, still looms as an interesting proposition for rival clubs come seasons end. The 2019 best and fairest winner has put talks with the club on hold as the Giants linger on the bottom half of the table.
"There's no set date, or anything really. In the next few weeks we'll work through it, have some conversations and go from there," Taranto said on Friday.
"We kind of paused talks when I hurt my back and to be honest for the last six weeks that's all I've been doing and I'm just trying to get match fitness back so I haven't talked too much about it.
"We're in a good spot, I'm happy still, loving Sydney, nothing's changed. We're working through a few things now that I'm back playing footy."
Taranto has played ten games for the Giants so far this season, averaging 26 disposals per game. The former No.2 draft pick, originally from Melbourne, has been the subject of much speculation on a potential move home.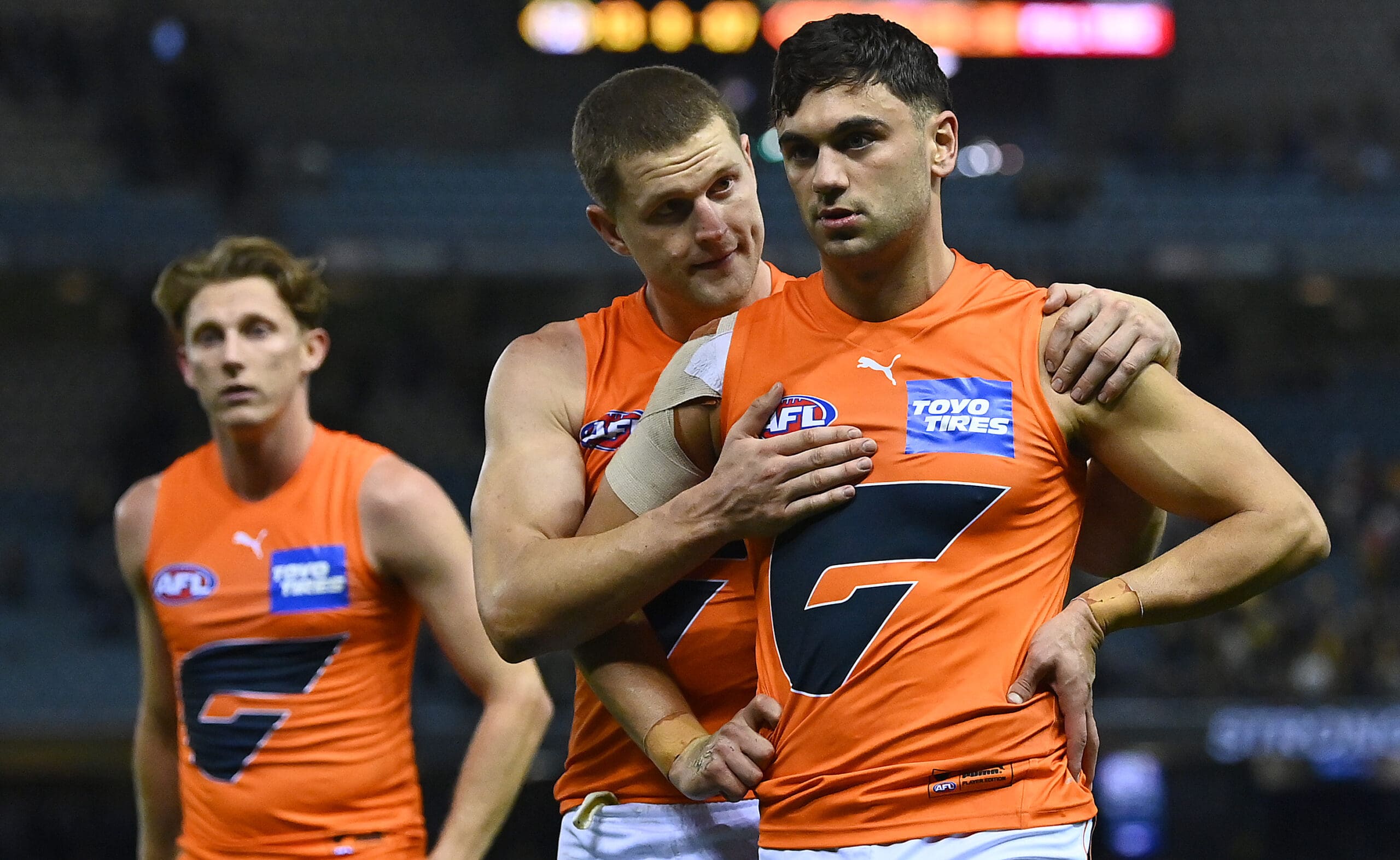 Tanner Bruhn has also been linked with a potential move home to Melbourne after just two seasons with the club. The 20-year-old was picked up with pick 12 in the 2020 AFL draft and made his debut in Round 1 of 2021.
After 24 games, the young midfielder is yet to commit to the club beyond this season, despite a reported two-year deal being offered by the Giants.
Interim coach Mark McVeigh weighed in on the pair's contract status ahead of GWS' Round 16 match against Hawthorn, saying that he would "love" to see the duo remain at the club.
"Tim has been embedded in here for a long period of time. His influence here is second to none. He's one of those people that you've just got to have in your footy club and we have to find a way. Whether that's doable or not, I can't answer that," McVeigh said.
"Those players are emotionally invested in the club though. I love him as a player (Bruhn). He's a very down to earth, fine young man. He has a big decision to make clearly and that's a family decision and we respect that but Tanner Bruhn, I'd love him to stay. He's a player we definitely want to retain."