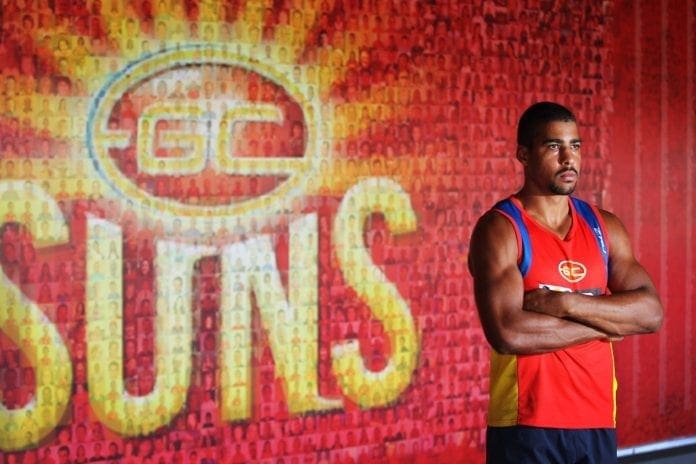 Former Gold Coast Suns player Joel Wilkinson has opened up on the club's 2013 post-season celebrations that saw then-teammates Alex Sexton and Leigh Osborne dress in blackface, with the pair and the AFL now forced into apologising.
Pictures emerged on the Herald Sun that showed Osborne attempting to be dressed as Wilkinson, while Sexton and former teammate Tim Sumner, who is Indigenous, planned to dress as each other.
Wilkinson revealed that he was left angered by the pair dressing in black paint and received little help from the football club.
"When I arrived I saw him and another teammate in black paint, I was mortified and so angry I couldn't believe he came in black paint. The only people who showed any type of remorse were the indigenous players in the team," Wilkinson told the Herald Sun.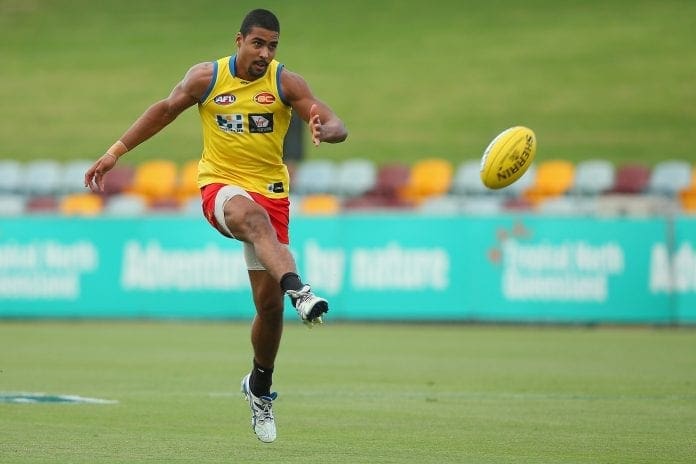 "I tried to stop it during the event, I thought when we returned from the event they would be held accountable by the club, the Gold Coast Suns, but nothing happened to my dismay.
"It very much was a representation of my whole career in the AFL and how they never cared or put in place the systems to protect my wellbeing against racism.
"And no one did anything about it or the other incidents, the photo was still online until late last year and accessible on social media to anyone."
Both the AFL and the Suns released statements to apologise to Wilkinson, with Sexton also stating he was sorry for the incident.
The Suns statement read: The Gold Coast Suns acknowledge that Joel Wilkinson experienced racism during his AFL career with the club including two well-publicised on-field incidents. We deeply regret that he did," 
The photo released to media is from an end-of-season player dress-up event that occurred in 2013.
In the photo a former Suns player Leigh Osborne dressed up as Wilkinson and we understand Leigh has provided comment on this.
"Separately, Alex Sexton and his former Suns teammate and housemate Tim Sumner, who is indigenous, agreed to dress up as each other. This included Sumner painting Sexton's face and skin black and Sexton painting Sumners' face and skin white.
"The Suns view the choice of outfits in the photo and on that day to be inappropriate, unacceptable and regrettable.
Alex Sexton today said he was sorry for what had happened in 2013.
"At the time I just saw it as two housemates dressing up as each other," Sexton said.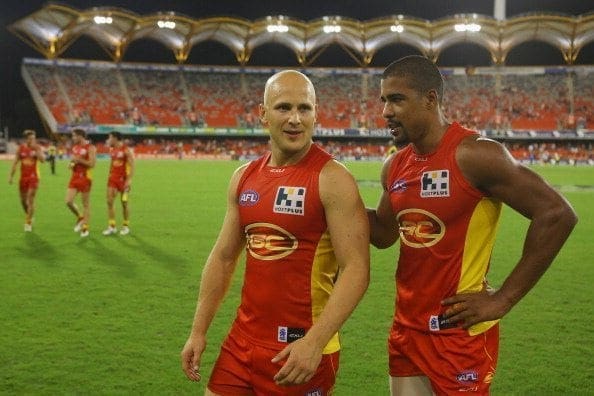 "Looking back, I regret that decision. While I meant no harm, I certainly accept today that it was inappropriate and I now understand how upsetting and offensive my actions were."
As a club, the Gold Coast Suns strongly support the fight to stamp out racism and we will continue to embrace the work we do with multicultural, Aboriginal and Torres Strait Islander organisations.
The Suns have a number of strong indigenous and multicultural role-models and we are committed to having an inclusive and respectful environment.