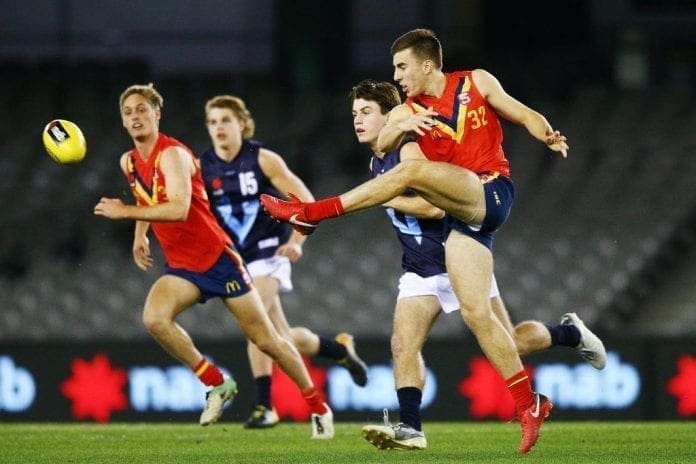 Name: Luke Valente
Position: Midfielder
Club: Norwood/South Australia
D.O.B: 8/5/00
Height: 186 cm
Weight: 80 kg
Draft Range: 15-25
Summary: Tough midfielder who uses the ball well
Strengths:
Leadership
Disposal efficiency
Clearance work
AFL-ready
Weaknesses:
Overview:
Valente is a natural leader, captaining South Australia to the Under-18 Championship title this year. He is a brilliant worker within the stoppages and is able to use the ball with both feet coming from the clearances.
Valente has been likened to Hawks legend Sam Mitchell, not renowned for his speed or athleticism, rather his football acumen and decision making with ball in hand.
SA coach Tony Bamford praised his ability to use the ball with both feet.
"He just doesn't fumble, and can go left and right outside a stoppage and still find a target by foot," he said.
"There is no-one else in this draft who can do that, no-one. Some of them can go on their left and hope to find a target but Luke (a natural right-footer) goes on his left and he knows he's going to find a target."
Highlights: