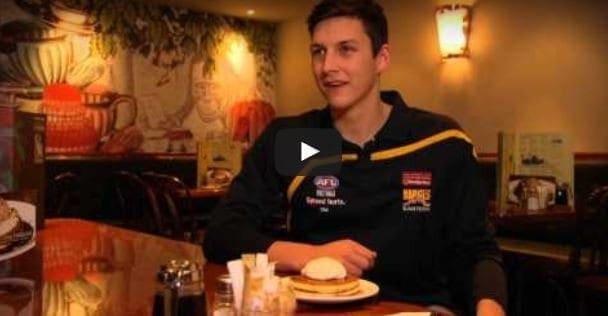 Name: Sam Weideman
Position: Key Forward
DOB: 26/06/1997
Height: 196cm
Weight: 91kg
Draft range: 9-19
Pub summary: Inconsistent contested marking key forward, longer term prospect
Strengths
• Contested marking
• Size
• Strength
• Potential
Weaknesses
• Athletic ability
• Consistency
• Set shot goal kicking
Overall
This time last year many expected Sam Weideman as a top 10 draft pick for the 2015 AFL Draft. The expectations have dropped a little due to injury and consistency issues and although most expect Weideman to get picked in the first round, exactly where is still up for debate.
You don't have to watch many of Weideman's games to get an understanding of his strengths, due to his sheer size and strength he has the ability to completely dominate opponents when he is 'on'. If the delivery is there and Weideman is up and about the worst case for his team is the ball coming to ground level, more than likely though he'll mark it.
The criticisms of Weideman's games range from development issues to concerning. He is an unreliable set shot (development), his endurance is below the standard (development), consistency is an issue (concerning) and his work rate has been questioned by some observers (concerning).
Those concerns though are easily overcome by a strong environment, it's for this reason there is no doubt in my mind Weideman will be a first round pick but it's equally hard to be sure he'll be a top 10 pick despite his obvious talent.
Video: