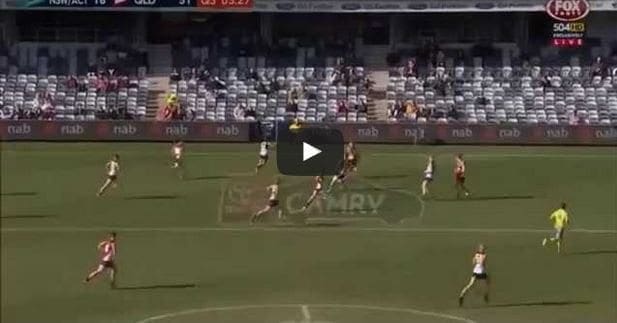 Name: Eric Hipwood
Position: Key Back/Forward
DOB: 13/09/1997
Height: 202cm
Weight: 82kg
Draft range: 5-15
Pub summary: Academy player for the Lions, key position player who could develop at either end of the ground
Strengths
• Endurance
• Versatile
• Leap
• Intercept Marking
Weaknesses
• Footskills
Overall
Hipwood is a longer term option for the club which selects him, which will almost certainly be the Lions through the Academy System.
At Zero Hanger we're fans, although much more as a potential backman than as a forward. The reason being his lack of 'tricks' as a forward compared to his ability to take intercept marks in the backline and shut down a man.
Brisbane will be thrilled that the AFL Academy System has allowed them to take Hipwood as he will be a good player for them as he develops.
Highlights: