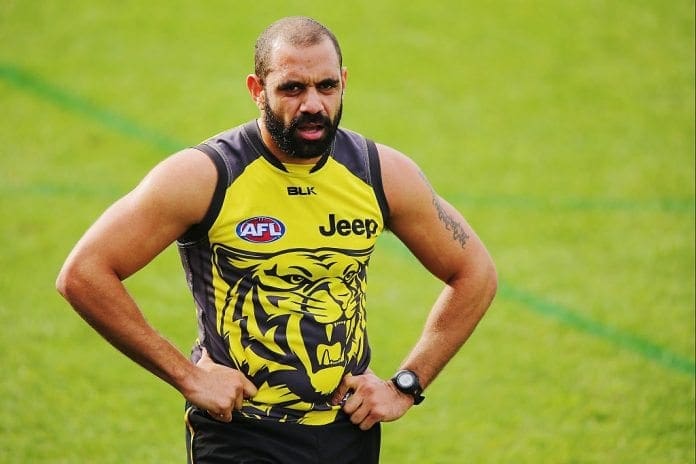 Richmond's Chris Yarran faces a battle to pull on an AFL Guernsey ever again.
The 25-year-old joined the Tigers from Carlton at the end of 2015, however, failed to play a game this year, after being granted indefinite leave to deal with personal issues.
New Richmond football manager Neil Balme told SEN Radio on Friday that Yarran be will given time to prove he should be retained on the list.
"He's due back next week, he's going to come back with the younger players and we'll see how he goes. He may well be a touch over (weight)," he said.
"Obviously, he's had some genuine issues getting himself back in order to play. He's working really hard.
"There's two sides to this. Obviously, we need to look after the individual, look after Chris and give him every opportunity to play because we want him to play.
"But with that, there is a standard he's got to meet to be part of the group and it's just a matter of whether he's able to get himself fit enough to do that.
"If he can then he'll get an opportunity and if he can't he probably won't."
While Yarran faces an uphill battle to play senior footy this season, Balme said he will be given every opportunity to prove himself, denying any decision on his future has already been made.
"He's been through an enormous amount and is a pretty resilient kid, really. He's had a lot he's had to deal with and we're going to help him as much as we can," Balme said.
"But the reality is he either can or he can't. He'll be either able to get there or he won't.
"He'll be able to train as hard as he can and get himself in the right condition or he can't and that will work itself out in due course.
"We haven't made any of those decisions.
"He's got a lot of issues to deal with but he's certainly getting the support to do it (get back) and we'll see how he goes."
Yarran spent seven seasons at Carlton, playing 119 games, after being selected pick No.6 in the 2008 National Draft. He then joined Richmond in 2015 in exchange for pick